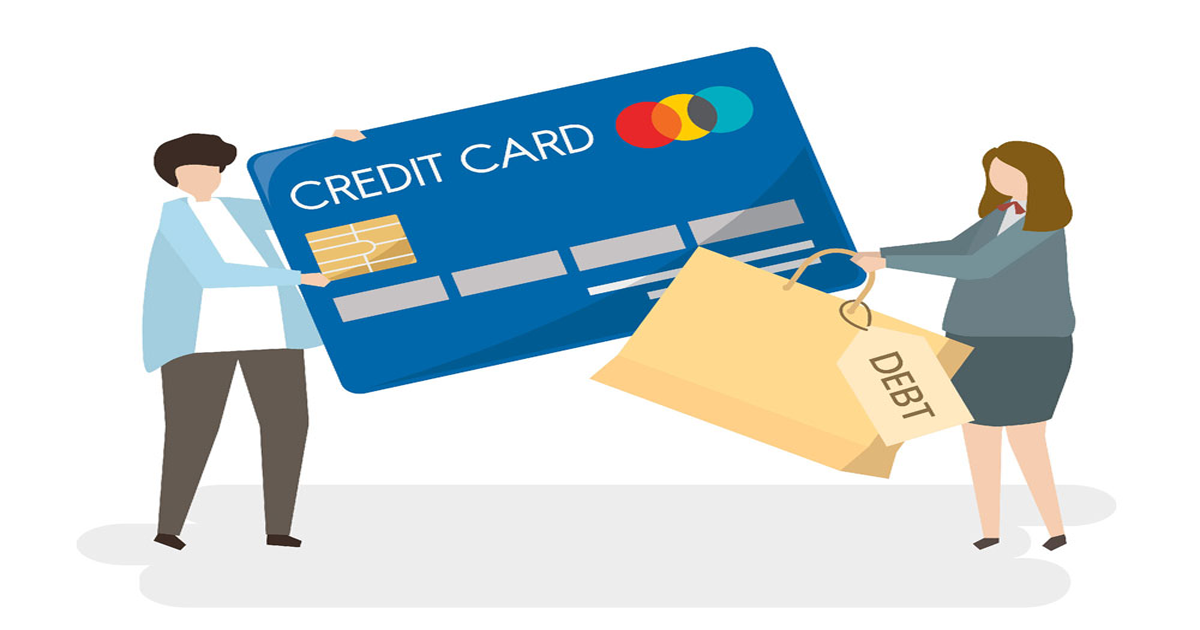 What are Credit Cards?
Credit cards are small plastic cards that contain the complete financial details of the customers. They represent financial contracts between banks or credit unions and cardholders. This card is made with a magnetic stripe that has the security and personal identification information of the owner. Credit cards also have a photo of the owner and are used on money dispensing machines around the world.
The terms of the contract are set by the lender, which include what will be the rates of interest, how payments are to be made, and what will be the minimum payment. The card owner must repay not only the amount borrowed but also the amount owed according to the interest.
Banks issue these cards to all interested parties. Also considered to be plastic money, these cards allow you to spend extra money without having to withdraw money from your savings account immediately. Below are smart ideas on how to use credit card:
The Smart Way to Spend Through Credit Card
Some credit cards come with added gifts, such as cashback for certain departmental or grocery store purchases. You can also get the same cashback on some international expenses, which is ideal for foreigners. Knowing the best way to use credit cards can help you to take advantage of these opportunities. Let's look at some smart ways to use credit cards in India:
1. Big Purchases and Impulse Buying
You should remember that the money you get on credit cards should be returned to the lender within a specified period. If you shop with money that you cannot afford, you can end up with a huge debt that can continue to grow over time.
Whenever you get the thought of buying something that is not going to serve any purpose in your, apply some patience. Try doing so temporarily. It will turn into a regular habit. Three days are sufficient to manage this habit. The duration depends on you. It's usually easy to be tested, whether in-store or online. When you wait for a few days, you can be more logical. You can also set a lower credit limit so that you are not tempted to spend unnecessarily. This is the first of our smart ways to use credit cards.
2. Pay Off Charges
One of the best ways to use a credit card for paying off charges is to treat your card as a debit card. Use your credit and debit card to buy items that you can pay for with your bank account. The trouble comes when you buy a high- value item, only because the time to pay the bill is more. This way, you will get caught in the loop of catching up with previous charges. If you find yourself in such a scoop, the best thing to do is start paying the bills right away.
You must understand that this card plays a big role in preparing your credit history, especially if you use it constantly for all your expenditures. However, if you can manage your repayments, there is no need to worry as this will give you a good score for the future. You can also use this method to ensure that your bad credit score is fixed.
3. Credit Card Information
E-commerce websites have made it convenient to purchase anything these days. It is a good thing but not if you are a credit card user. We use credit card information to make purchases and save them for future purchases. If you want to make the best on the ways to use credit card, make sure not to keep any credit card information stored on any site. It will not only exaggerate your spending habits but also keep your financial information unsafe.
Remember, it is your responsibility to follow the safety measures as prescribed by the company issuing the card. Do not share information about your security pin or card with any person. Also, enter your PIN code instead of typing it somewhere and avoid using the card when engaging in a public WiFi platform.
4. Shopping Alternative
You can shop up to the amount set by the creditor and pay for all your expenses incurred on the card on a set date in the future. If you pay your full credit within the due date, you will not have to pay extra interest on your credit card expense. Creditors also provide an interest-free grace period to first-time cardholders. You can pay off your debt completely or partially. However, if you fail to repay the credit amount, the creditor levies interest on the amount taken on credit, which compounds until the dues are cleared.
Shopping is something we do out of necessity. It is an enjoyable activity for many but it comes with a cost, though; replace it with an alternative if possible. Hit a gym if necessary. If need be, watch a movie or read a book.
Find an option that is exciting as well. However, the best ways to use credit cards suggest that a credit card should not be used to pay for long-standing dues. There is a personal loan for such a purpose. Personal loans have reasonable monthly installments, instead of revolving around the credit card line.
5. Knowledge of Credit Cards
Credit cards generally come with several reward programs, interest rates, and fees. Choose a card that pays a low-interest rate, a small annual fee, and services that suit your financial needs. You have to notice factors such as grace period, membership costs, and renewal of annual fees; apart from discounts and reward factors. If you find the company's website explanation inadequate, take assistance from customer service.
That said, it may be challenging to find a single provider who offers all and the best services on one card. Another key idea to gain from smart ways to use credit cards is to do some research; compare the options and come up with a card that fits your needs.
6. Secured and Unsecured Accounts
A secured card is a prepared card that is secured by money that you first deposit into your credit card account. This is used for people who are not eligible for all types of unsecured loans in India. However, a secured credit card can become a huge advantage, if you keep the balances below 60% of the available limit and you pay your payment in time. You can later transfer your secured card into an unsecured card when you establish a good credit history with the company. In addition, some companies can allow you to use certain types of unsecured loan accounts to advance your creditworthiness irrespective of your credit history. To do this, you must pay your bills on time and never allow your balances to get near the credit limit, because this signals to the Fico scoring program that you are in financial trouble.
7. Try to Stick to a Single Card
Using a single card is one of the best ways to use a credit card. Most people prefer to have several cards. You should resist the temptation to get multiple cards, even if many banks offer you the chance. You must also restrict your expenses below 30% of the credit limit provided so that your credit score remains high. Using your credit card on all transactions can affect your credit score, especially if you want to borrow money in the future.
For various reasons, your credit card application gets rejected. You must understand the reason before you begin the reapplication process. While this may help you to further the process, it is important to remember; that this may affect your future applications, depending on the banking institute you are working with. There is a probability of a lower limit in your second application, if the first one bounces, which may suit your requirements, but not the need. Let's look at some benefits of using credit cards in India:
Benefits of Having a Credit Card
- Emergency Protection: Emergencies can happen at any time or any place when you are not prepared. Some emergencies that can affect you include: car repairs, medical bills and even accidents. In such situations, your credit card can be your guardian angel.
- Convenience: There's no need to carry money in the wallets. Only a plastic card is sufficient. You can buy whatever you want at any time, even if you have no money.
- Building Your Credit: If you want to buy a car or luxury home, you should have a credit history that guarantees that you can repay the loan on time. You can use a credit card to make small purchases and build up your credit score by paying your credit on time. This is one of the smart way to use credit card.
- Security: Large amounts of cash can be stolen or lost. But if your credit card goes missing, you can have the account blocked and a new card provided without losing any money.
- Efficient Online Business Services: When you hold a credit card that is co-branded with an online business, the business will receive gifts for accepting to work with the credit card company and that will give you many gifts, tokens, points, or coupons as well.
You will also have an easier online payment option at any time you want and right away without delay. That can be very beneficial for you if you are a person who travels a lot and can get out of money at any moment. You can withdraw online and receive cash instantly from any ATM. You will also be able to use online banking services, to pay at any gas station, store, and anywhere that accepts online credit card payments.
You will be able to take your clients out for dinners at local restaurants, business lunches, or anywhere online banking services are accepted. You will also be able to have access to various online programs, such as turnkey payment options and debit programs for both the owners of the businesses and consumers. All these are some of the smart ways to use credit cards.
Nowadays, banks provide reward points when you request a credit card online. These points can be redeemed and used in purchasing gifts or coupons from the company-listed vendors. Furthermore, you receive fuel surcharge waivers, free airport lounge access, and several other benefits on some cards.
Credit cards can help you to change your daily life if you use them properly. But the temptation to go beyond your limits and increase your debt can be a challenge. That's why it's important to understand the smart ways to use credit card before you can use them.
Best 5 Credit Cards in India
Everyone has different financial tastes and habits. Whereas some don't mind impulsive spending, others are more calculated and base their purchase on certain smart ways to use credit cards. This card is an ideal financial tool that will aid you in a difficult situation. With many types of credit cards in India, you can get a lot of benefits, customized to meet your needs.
Let us take a look at different cards and ways to use credit cards in India.
1. Kotak Mahindra Essentia Platinum Card
One of the most popular choices, the Kotak Mahindra Essentia Platinum card is most suited for all financial needs of the cardholder. Some of the best ways to use this credit card include: occasional shopping, fuel filling, or in any emergency case use it for daily activities. Some of the most popular. Kotak Mahindra Essentia Platinum card is an excellent option. You can get several benefits from this card, especially if you benefits include fuel surcharge, rewards points when purchasing a certain amount, and many more features.
Joining fee - Rs 1,499 + GST
Annual fee - Rs 749 + GST
2. ICICI's Business Advantage Black Card
The ICICI's Business Advantage Black card is a popular choice of credit card in India. This card makes an excellent option for those who use their card for specific functions, for example, the purchase of a particular item regularly or for shopping. The ICICI's Business Advantage Black card feature allows you to take advantage of cashback on your funds, especially when you spend it. In other words, the more you spend, the more you save. In addition to receiving cashback on business purchases, users can also get cashback when bill payments are made.
Joining fee - Rs 1,500 + GST
Annual fee - Rs 1,000 + GST
3. Standard Chartered DigiSmart
The Standard Chartered DigiSmart credit card is good for online shopping. You can get up to a 25% discount for cab rentals, travel, movie tickets, clothes, groceries, or food. However, you can only use this card for certain online platforms to avail the discount offers.
No annual fee. Instead, it charges Rs 49 per month, which is not charged, if an expenditure of Rs 5,000 or more is made.
4. American Express Platinum Travel Credit Card
If you love watching movies or even travelling on a regular basis, the American Express Platinum Travel credit card is the best choice in this particular way to use Credit Card. With the American Express Platinum Travel credit card, you can have several benefits if you use the card in a specific company. For example, if you regularly travel over the country by a certain airline, you can use a credit card that has a tie-up with the same airline and get lots of discounts. This also works for other ventures in the lifestyle department or entertainment segment.
Annual fee – For the first year is Rs 3,500 and taxes.
Second fee the second year, moving onwards is Rs 5,000 and taxes.
5. HDFC Diners Club Black Card
The HDFC Diners Club Black card may not seem like a popular choice of credit card for the regular user, but it is a very useful way to use Credit Card for those who are working in a particular professional segment. High-earning segments like engineers and doctors can take advantage of these credit cards to get the services that are most suited to their profession.
Joining fee - Rs 10,000 + GST
Annual fee - Rs 10,000 + GST
Conclusion
You can apply for a credit card online or manually to take advantage of your chosen way to use Credit Card and the bank will deliver the card to your address. Moreover, if you possess a good credit history, it will be much easier to get a card. Some of the leading credit card providers in India include Standard Chartered, HSBC, ICICI, AMEX, and HDFC among others.
These enterprises have value-addition offers while providing customer-friendly services to their clients. These cards can be accessed by people with attractive and bad credit histories. In fact, it has been proven that the amount of transactions made by Indians rises up to 33% every year.