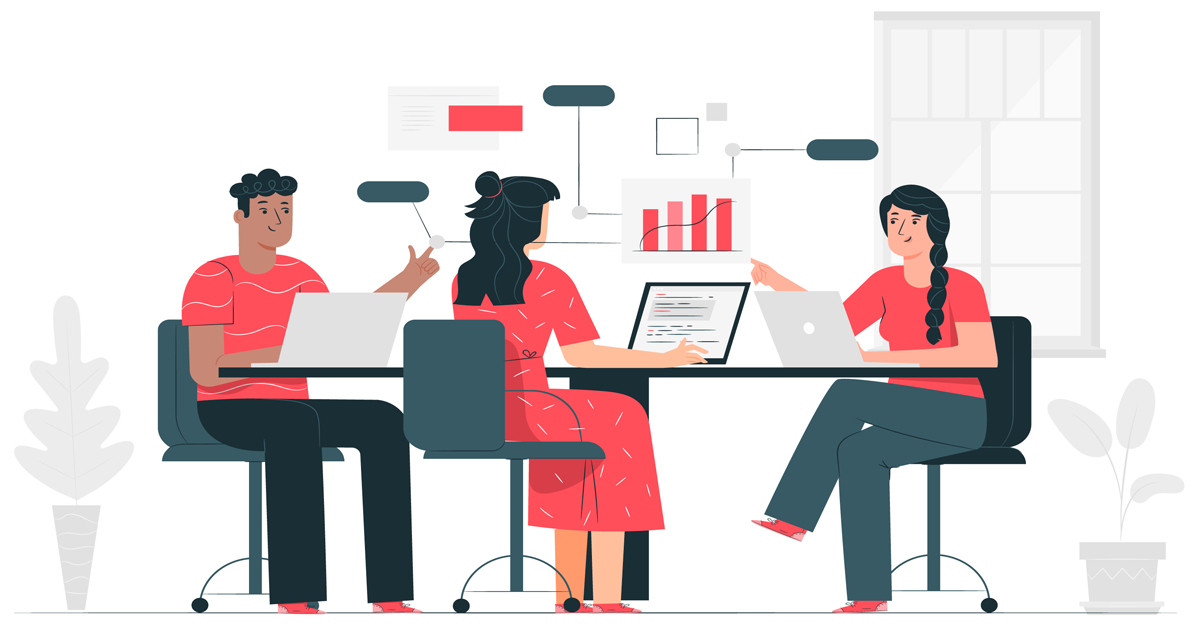 While applying for a loan, lenders usually check your credit score to determine your repayment. They find the score by assessing your credit bureau records. Every lender will use their own credit bureau when you apply for a loan. So, if you're still unclear how they work and what they are, read on to ensure that you have a good understanding of what these institutions are. In this blog we will talk about the different types of credit bureaus available in India.
India is one of the fastest developing countries in the world with a rapidly growing population. With approximately 1.41 billion population, 173.1 million internet users, and almost one billion mobile users, India has seen great growth in the last few decades. The credit bureau industry is growing along with that of the country. There are many credit bureaus in India that are serving as major contributors to the financial sector in India.
Credit bureaus in India like Credit Information Bureau (India), Experian, Equifax, TransUnion, etc., play a key role in helping lenders make a decision that they won't regret later on. They help lenders understand your debt repayment history to judge whether or not you'll be able to pay it back.
We have compiled a list of credit bureaus in India that you should know about as they
What is the main purpose of Credit Bureaus?
Credit bureaus are organizations that compile information on your financial history and creditworthiness as a potential borrower. These reports include all of your loans, any debts you may have incurred, court judgments, judgments made against you, and even bankruptcy records. The data is obtained from public records such as the courthouse or credit lenders such as banks.
In India, Credit bureaus act like a report card for the lenders to see what kind of risk, it would be lending money to you based on your personal information. From this report, you can expect it to list how often you pay bills on time and how much debt is being owed by each creditor at any given time.
How do Credit Bureaus work?
Credit bureaus are best described as databases with your personal information. Several people can view the information, including if the report needs to be verified. Once a report has been completed, it is sent to the appropriate credit bureau, which then passes it on to the lending bank or creditor for verification. Credit bureaus maintain a database of all lenders, financed companies, and other users. This allows credit bureaus to send reports on potential borrowers with good and bad information. The data collected is used to gauge one's risk in lending money to you by comparing your past financial history against your present circumstances.
Here are the top Credit Bureaus in India that you should know
1. TransUnion CIBIL
CIBIL is the oldest and most widely recognized credit bureau in India. It was established in the year 2000 and keeps records for 600+ million individuals and 32 million firms. The bureau maintains data of many small and large banks, financial institutions, and credit card companies. It was founded by the Reserve Bank of India (RBI) and is owned by all the major banks in India.
CIBIL uses data from the Accounts and Enquiries sections to find your credit score. The credit score is based on your ability to repay your loan, repayment history, and credit history. CIBIL has been involved in various security processes to ensure that the information being collected is accurate, current, and up-to-date. The company is also known for its strong focus on protecting customer privacy and allowing users to get a copy of their credit report without additional costs.
Every lender uses CIBIL to choose a credit report before giving a loan to any individual. The main purpose of these credit bureaus is to provide data to all creditors on bank accounts and other financial transactions such as ownership and management of real estate and vehicles. So, CIBIL monitors the reputation of individuals in a general sense.
2. Experian
Experian is a global credit bureau that provides accurate, reliable information about individuals and businesses to all creditors. It was founded in the year 2006, and by 2010, it had received its license to begin its operations in India. Experian is approved by the Securities & Exchange Board of India (SEBI) and collects reports for firms and individuals.
With a credit score ranging from 0 to 999, you can use this credit bureau to get your score. Experian is known for its extreme accuracy and speed in reporting financial information. It is considered one of the most comprehensive big data specialists out there and it uses advanced technology to achieve its goals.
Like CIBIL, Experian was born after RBI gave a license to certain credit bureaus in India, allowing them to operate and collect reports on various individuals and companies. It collects financial data through various public records and reports on one's ability to repay or not repay the loan they received or want to receive in the future.
Experian maintains two separate databases for each individual or firm. The first database is used to obtain information and reports on individuals, and the second database is used to monitor all legal matters pertaining to individuals across India (financial, judicial, and so on).
Experian is known for having accurate and timely information about all of its users. As it holds so much data about them and their financial history, it provides lenders with more information than just the score through its own tailored reports. The information can be used to help determine whether you will be able to repay your debt based on your past records.
You may also read this: 8 Reasons to apply for a personal loan
3. Equifax
Established in 1899, Equifax is among the top 5 largest credit bureaus in the world. It received its license in 2010, and since then, it has been in operation. Equifax is a trusted credit bureau with a proven history of processing more than 150 billion individual records. Its credit score ratings range between 1 and 999.
It offers the most comprehensive reporting and monitoring services to lenders, insurance companies, government agencies, and other financial institutions. Its main focus is to help users with accurate information free from any breach of privacy or inaccurate information about them.
Equifax offers a complete range of solutions to financial institutions so that the information available is always accurate and up-to-date. It provides data on personal credit accounts, credit history, court cases, criminal records, adverse decisions, and much more. The reports are sent back to your financial institution with detailed information about how long you have been in debt as well as how you repay your loans.
This could include when you have made late payments or if any collection agencies have come after you for unpaid debts. Equifax focuses on collecting more than just a number from its users and offers accurate data about their performance as a borrower in order for lenders to decide whether to give a loan to them or not.
4. CRIF High Mark
CRIF High Mark is the newest credit bureau in India that was founded in 2007 and got its license in 2010. This RBI-approved credit bureau has been licensed to collect, monitor, and report on loan applications, loans, and other financial transactions, including defaulted amounts. The CRIF High Mark ranges between 300 and 900, and this is calculated based on certain parameters. These parameters are the amount you want to borrow, your income, and current liabilities.
CRIF High Mark covers commercial, individual, and microfinance borrowers as well as SMEs. It also focuses on providing information about each user's loan and repayment history. This credit bureau utilizes data from other sources like loan applications, payments, judgments, and related information to provide lenders with the maximum amount of information that can be used to determine a borrower's ability to repay their loans.
The CRIF High Mark agency helps lenders determine how trustworthy someone is and what can be expected from them in terms of their financial history. It provides a detailed report that contains all the relevant details about borrowers and their payment records so that lenders have a good idea about how they would repay debts.
5. CRISIL
CRISIL, also known as Credit Rating Information Services of India Limited, is also one of the top credit bureaus in India and was founded in the 1980s. It's among the leading global analytical firms.
CRISIL provides ratings for firms after carrying out comprehensive market research, then provides risk as well as policy advisory services. The rating system is based on four main categories; default, business risk, credit risk, and special risks. It also provides investors with updated information about the industry in general, as well as information on financial risks they can face as a firm. CRISIL helps firms manage their credit ratings by providing them with accurate and relevant information about their performance. The issue of a company's performance can be included in its ratings so that investors can decide whether to place money into it or not.
It provides a credit score that ranges from 300 to 900. The score is calculated based on factors like the time it took for the company to repay its debt compared to its financial position, the number of times it defaulted on a payment, and the total amount of money that was in default.
The CRISIL Score is an indicator that is used by lending agencies to gauge a firm's or individual's ability to pay off debts. It offers credit history data for companies, including ratings on corporate and financial institutions, along with their performance history.
The evaluation is based on various criteria such as repayment pattern, frequency of defaults, length of time for which you have been paying on time for your existing loans, etc.
6. ICRA
Established in 1991, ICRA is another top credit bureau in India that has been rated by the Reserve Bank of India under the RBI approval requirements. It was known as the Investment Information and Credit Rating Agency of India Limited.
ICRA works as a public bureau and provides credit ratings, performance ratings, and corporate governance ratings to construction firms, hospitals, mutual funds, and many others. ICRA's team processes the data, and if possible, you can visit the site to find more information to calculate the credit scores of specified firms.
The bottom line:
Credit bureaus are a valuable asset, and you should take advantage of them anytime you need a loan, mortgage, or when trying to collect on old debts. The credit reports will detail your entire financial history and may include any outstanding bills and whether they have been paid on time. By getting copies of these credit reports, you will be able to check your own financial history so that you can ensure that your financial standing is sufficient for the application process. If not, then it may be worth negotiating with lenders to get new terms that better suit your ability to repay the money being borrowed.
An increasing number of citizens in India are using credit bureaus as a way to check up on the financial history of applicants. It's not just a hobby for people who want to keep tabs on their credit scores. The information that these agencies offer can be crucial if you're looking for opportunities or lending money.
Though there are several credit bureaus in India that offer this service, we have compiled a list of the best you need to consider when searching for information about your financial world. We have included full descriptions along with their addresses in case you want more details before deciding which one fits your needs the best. It ultimately comes down to the information you need and how it can be useful in your financial endeavors.