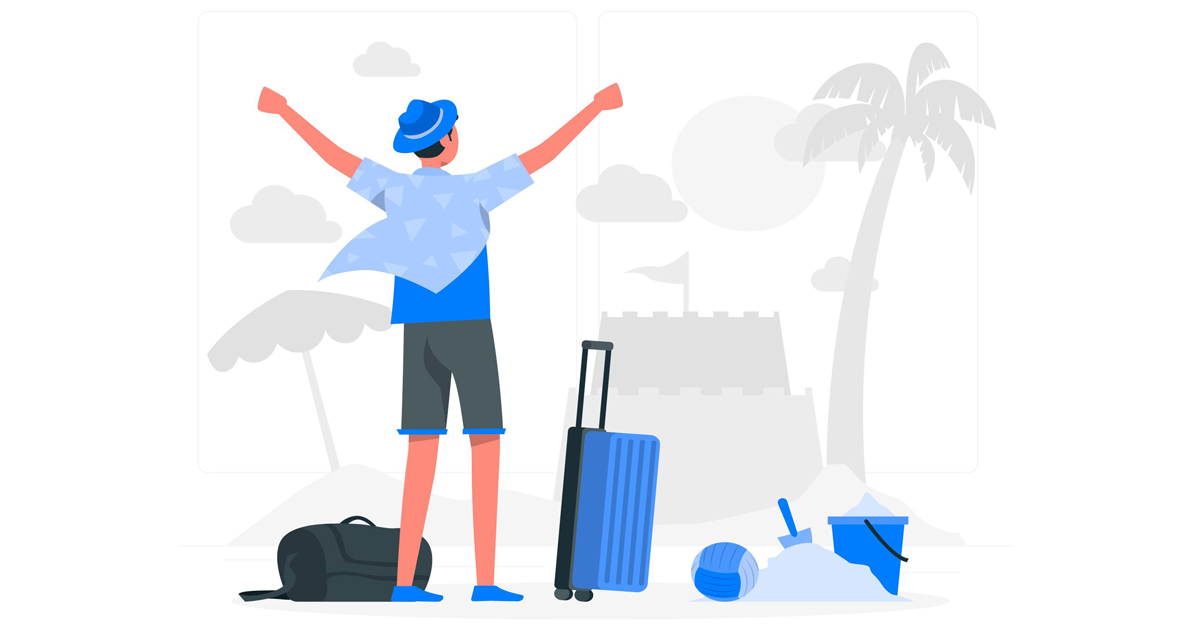 As the holidays and other special occasions quickly approach, you may be concerned about how to cover all of the expenses. While these times are meant for sharing quality moments with family and friends, they can become quite stressful if your finances don't allow it. Perhaps taking out a holiday loan is an option you should consider. This will enable you to plan more efficiently and accurately budget accordingly.
Holidays are the perfect time for joy and spending quality time with our loved ones. Aside from reflecting on the past year, it's also an occasion to splurge on presents for loved ones. Unfortunately, such expenses can add up quickly. But with a holiday loan, you don't have to worry too much. It is the perfect financial solution for those looking to bring some sparkle and cheer into their lives during this holiday season.
Continue reading to know reasons why you have to apply for holiday loan this season:
1. You Will Get Cash Faster
Applying for a holiday loan is an excellent choice to get cash faster. Usually, a holiday loan gets approved faster, allowing you to receive the funds in a short period of time. This quick access to capital can make all the difference when preparing for upcoming holidays or dealing with unexpected expenses.
If you haven't saved enough or don't want to use your savings, a holiday loan is an ideal solution. Many financial institutions offer attractive interest rates and repayment terms on holiday loans, making them more affordable than other forms of financing.
Besides, taking out a holiday loan is also a great way to establish credit history if you're new to borrowing or rebuilding it after a few past setbacks. So don't wait around. If you're looking for a faster way to access some cash this holiday season, a holiday loan could be just what you need.
2. You'll Have a Stress-free Holiday
Applying for a holiday loan this season can help alleviate the stress. This is because you are assured of getting the money instantly, so there is no more worrying about how you will afford to pay all the expenses or if you should use cash or credit. If you have a loan, it becomes much easier to know how much you will spend and on what precisely, without leaving out other things. Not only will having financial freedom reduce your stress levels, but it will also make it easier to enjoy your time off during the holiday season as everything will be sorted already.
Besides, if you have enough funds, you will not worry about feeling embarrassed about not being able to purchase something for a loved one due to limited funds. This eliminates any additional anxiety that comes from juggling several different payment methods or borrowing money from family and friends. As such, applying for a holiday loan this season is one of the best ways to ensure that you have enough funds available so that holiday stress doesn't affect your ability to celebrate and savour every moment.
3. Holiday Loans Offer Better Interest Rates
Another reason to apply for a holiday loan this season is that it provides better rates than credit cards. Holiday loan interest rates can be considerably lower, as low as 5%, meaning that borrowers are sure to save more money in return.
Since these are generally offered at fixed interest rates, borrowers know exactly how much they will owe in interest over the life of the loan. This helps to avoid surprises that might occur with variable-rate credit cards and makes it easier to plan out your budget and prepare for each payment.
Furthermore, some lenders may offer holiday loan packages with additional incentives such as free points or cash-back rewards. With such appealing terms, holiday loans become an alluring choice for those in need of funds for their holiday spending.
4. You Will Be Able to Plan Ahead
If you get a holiday loan during this season, you will be able to plan and get your expenses in order. You'll have access to funds, enabling you to purchase gifts or travel expenses upfront while paying the loan back in manageable installments. This will help alleviate any financial stress during the holidays, allowing you to focus on enjoying the season with friends and family.
Having a plan helps ensure you only spend what was planned and avoid getting into debt. Holiday loans can also come with attractive interest rates, allowing you more flexibility than traditional bank loans regarding repayment. Furthermore, some companies offer promotional discounts and loyalty rewards for customers who take out a loan during the holiday season—meaning even more savings!
Ultimately, since a holiday loan is given in lump sum, you will be able to plan and manage your finances responsibly to get the most out of your festive season. With its numerous advantages, such as low-interest rates, flexible payment options, and potential discounts, there's no better time to explore the possibility of applying for one than now.
5. You Will Budget Effectively
Another great reason you should apply for a personal loan this season is that you will be able to budget accordingly. Taking out a loan means you can plan and know precisely how much money you need to allocate for each expense. This helps to avoid overspending and keeps unnecessary costs in check.
Besides, you will tailor your repayment plan to fit perfectly with your budget. No more guesswork; instead, you'll know exactly how much you should pay each month. With this, you'll have peace of mind knowing that you won't be caught off guard by any hidden fees or sudden changes in repayment schedules.
Additionally, this type of loan allows you to spread out payments over several months instead of having to pay everything off immediately, which can help reduce financial pressure and keep debt manageable. This makes it easier to keep up with repayments even when your income takes a hit due to seasonal economic downturns.
The loan can easily be used for items such as plane tickets, car rentals, hotel accommodations, and even shopping trips if desired. As a result, borrowers will find that they have more financial freedom when planning their holidays while staying within budget constraints. An organized budget allows for more accurate planning and forecasting of future expenses so that you have an accurate picture of your financial situation throughout the year.
Make a Decision and Apply for Holiday Loan This Season!
If you're hoping to finance your next getaway, a holiday loan is what you need to look for. With it, you're not limited to just plane tickets and hotel costs, you can also cover meals, tours, souvenirs, additional activities, and more. Depending on the lender and the terms of your loan, you might even be allowed to pay the loan back within 12 months. A holiday loan could provide added flexibility in how you choose to enjoy your travels.
The process for applying for a holiday loan is relatively simple, with most applications being made online in just a few minutes. After your application has been reviewed, you will be provided with details about your loan, including the amount you are eligible to borrow, the total cost of borrowing, and any fees associated with taking out the loan.
Also, consider the interest rate charged while deciding whether to take the loan or not. Holiday loans offer many benefits over using credit cards due to their lower interest rates. So, ensure that you understand all the fees associated with the loan and that you can comfortably make payments on time.
You may also read this: Advantages and Disadvantages of Credit Cards
It is also important to remember that taking out a holiday loan can help your credit score if you make consistent payments on time and in full, since it is a way to demonstrate you are financially responsible.
If you apply for holiday loan this season, you will have greater freedom to use the funds as you wish. You'll have more control over how much money is spent on food, entertainment, or sightseeing activities. Also, there will be no need for collateral, meaning less paperwork during the application process. This means you can focus more on ensuring your trip will happen as planned without any problems.
Considering all of these factors, from spending power during holidays to improving credit scores, it's clear why taking out a holiday loan this season might be worth it. So if you're interested in going on vacation this season but don't have enough cash saved up yet, consider applying for a holiday loan to enjoy yourself worry-free!
Final Words
For all these reasons, it's worth considering applying for a holiday loan if you're planning on taking some time off this season. A holiday loan can be your saviour when you don't have enough money saved for such situations. Besides, it helps keep your finances manageable since you don't have to worry about making significant payments in one go or having extremely high levels of debt after returning from vacation. Plus, it puts extra cash in your pocket so that you can make sure your trip is absolutely perfect.
Don't miss out on the chance to make this year's holidays even more memorable. Apply for your holiday loan from lendingplate now. With competitive rates and flexible terms, it's never been easier or quicker to get approved and start spending money on all those extra special things this season requires.