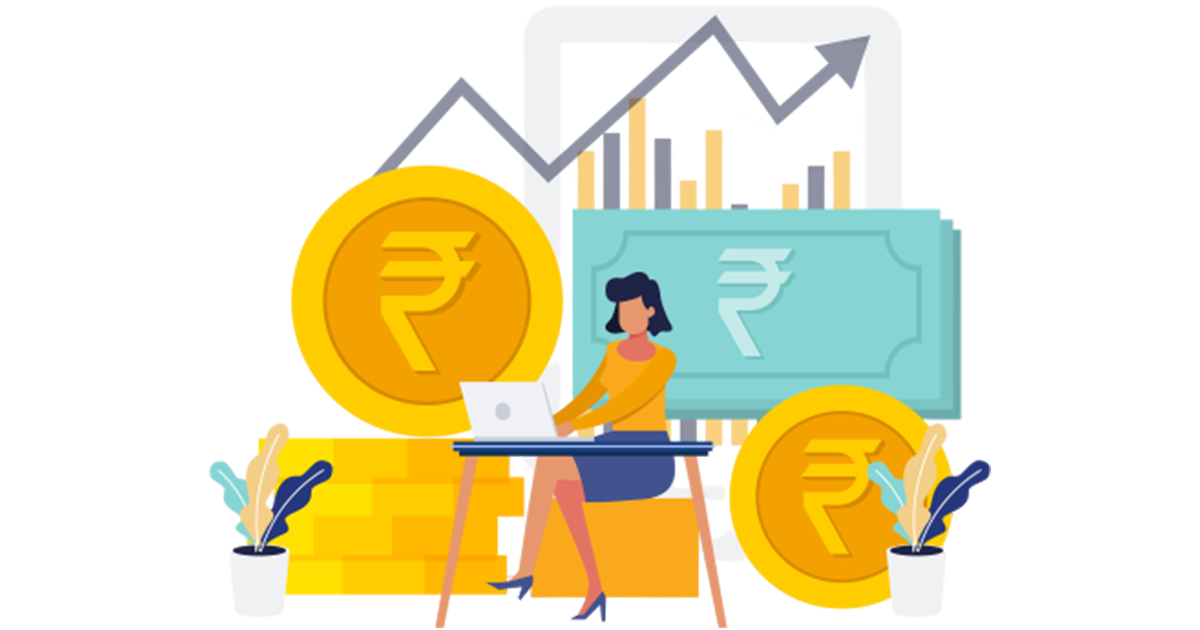 Everyone is always looking for quick money, but which loans are best to use, and what should you know before signing up? Here is a thorough article that explains the process of getting the Same Day Loans. Interested parties will find out what they need to do to qualify and understand how the application process works as well as the benefits that come with it. If you're interested in the Same Day Loans, make sure you read this blog post!
Same Day Loans: Eligibility Requirements
The first step when applying for a loan credit card is knowing your eligibility status.
Same Day Loans are designed for individuals who need short-term cash, making them ideal for those that have an upcoming large expense or emergency. Before deciding to go with a kind of loan, you should first see if you meet the basic eligibility requirements. These are:
Be aged 21 years and above: You are considered eligible if you are aged 21 years or older. Those below 21 years of age are minors and will not be responsible for any financial obligations as far as credit card loans are concerned. In addition, a minor can't sign loan agreements.
Be employed for at least 6 months: If you are employed, you must have worked for a minimum of 6 months before applying for the Same Day Loans. Working history is important to ensure that people who take out credit card loans are responsible enough to pay them back. The lenders will want to see proof of income through your pay slips and statements.
Have a source of steady income: Same-day loans are designed for people who can show that they can make regular repayments since the lenders will be able to trace your income and employment history. The lenders will need to see proof of income in the form of your recent payslips and employment records.
Have a savings account that operates: Before applying for the same-day loan, ensure you have an active savings account. Your savings account will be used as the source of funds to pay back the credit card loan.
Have a valid ID and proof of residence: You need to prove that you are a resident of India, like a driver's license, and you also need to show where you reside. For example, if you're applying from home, then you'll need to furnish a copy of your utility bill (water/electricity) as well as lease agreements. If you're applying from the office, then you'll need to furnish copies of your company's pay slips and other employment records. Any document that can prove where you work or live is acceptable to the lender so long as it's genuine.
In addition to these eligibility requirements, the lender will also look at your credit score. The credit score will determine whether or not you'll be eligible for loans for a credit card. The lenders will typically disallow bad borrowers from applying since they pose more risk than good borrowers.
The final step is to attain the eligibility information through means of application forms that should be cut out and saved separately after filling them out. You will also have to submit one or more required documents or proofs that are later verified through the verification process. If you meet all of the eligibility requirements, it's time to complete the application form and send it to the lender for processing.
If you have all the requirements mentioned above, you are eligible for the Same Day Loans. However, given the nature of emergency loans, some lenders may not always request all of these forms during the application process. It is important to note that no matter what state you live in, you could qualify for these loans even if you don't meet all the credit card eligibility requirements.
Same Day Loans Application Process
Once you are ready, it's time to complete the application form and submit it.
You can initiate your application by consulting with a salesperson over the phone. They will ask you questions to determine if you could qualify, and if they feel that you would qualify, they will give you an appointment time to fill out the applications at their office. On rare occasions, they may ask for some information regarding your bank accounts. However, this is very rare, given that this is often a simple process involving credit card loans. Once the application process is completed, and your documents are submitted by mail or online, it will take up to 24 hours for them to process your file, as long as all your documentation is in order. Once your file has been processed, it is then evaluated by the underwriting team with a determination of whether you could qualify for the loan.
The application process for same-day loans is relatively easier compared to other cash advance loans, given that the underwriting criteria are much less stringent. If you're an applicant looking to apply for same-day loans, you must understand this process while being aware of all its related information. Overall, some of the most important things you should keep in mind include details such as:
Benefits of Same Day Loans
The main reason for getting the Same Day Loans is to receive quick cash without the need for repayment of finance charges. The loans for credit cards come with interest rates that are higher than other forms of loans, but the loans don't require you to make repayments until you choose to. The payback process will start from the day you have chosen.
Other than just giving out quick cash, Same Day Loans also offer other benefits:
Quick Approval
The loans are designed to cater to those looking for instant cash, making it easier and faster to get approved. Due to the high demand, they can approve applications instantly and within minutes, so long as all the required information has been presented.
Approval in an Hour
A same-day loan application can be approved within an hour. There is no need to wait for days or weeks like with other credit card loans. You can get approved and receive the money on the same day, so long as you submit all the required verification documents and supporting documents. The faster you apply, the quicker you'll receive your money!
No Collateral Required
Same Day Loans do not require collateral (collateral is a guarantee that you will repay your debts if the lender loses their money). This means that there are no grounds for failing to pay back your principal amount since there is no security of any kind involved with these loans.
Easy Repayment
Credit card loans are designed to make repayments easy and flexible as far as repayment rates are concerned. There is no need to make payments every month for the repayment rate; you can pay it all at once. When you need cash and it's less than a month's salary, then go ahead and get the same day loans approved.
In addition to this, there are also no additional processing fees for getting approved for a same-day loan with these lenders. You can apply right away and get the money in your account within 24 hours. You can also pay back the same-day loans anytime you want, and there will be no other costs incurred to make repayments.
It can be applied online as well as offline. You don't need to submit any documents through the post system since these are electronic loans, and any documents that you would need to submit can be submitted through the Internet.
It can help you meet your needs immediately.
The same day can help you in times of emergency. The short-term loans are set at a fixed amount, so you know what you can expect to pay back. The amount of the loan is based on the current value of your account, and this is why it can be used to meet emergency needs and other credit-related needs.
Same Day Loans in India
In India, a same-day loan refers to a short-term cash advance loan offered by a lender to an individual based in India for immediate financial needs. They are often called "no credit check loans" and are designed to cater to individuals who need an immediate cash amount.
Lenders offering same-day loans approve applications within minutes, thus providing you with finance in the fastest time possible. The application will be processed within minutes and can be approved immediately in most cases as long as all the required information is submitted. On the other hand, if you're looking for quick cash and don't mind paying a higher interest rate, then you can choose some of the instant cash loans.
Same Day loans are offered to customers with almost equivalent terms and conditions. Savings accounts and special savings products usually provide these. The main key thing that all lenders have in common is to provide the applicant with an advance amount that covers their credit limits. It is important to note that the interest rate will depend on your credit rating and financial history.
These loans are designed to cater to those looking for instant cash, making it easier and faster to get approved. Due to the high demand, they can approve applications instantly and within minutes, so long as all the required information has been presented. Once you've submitted the application online and everything is in order, their system will immediately begin processing your file.
It may take 24 hours for your file to be processed by them, and once it is finished, you will receive a call from the lender in regard to your application. The loan approval process is completed within 10 minutes on average by some lenders if all your documents are complete and accurate.
Try it out!
If you're looking for an instant cash flow solution, then you'll have to try Same Day Loans. This is a service that was designed for those people who need money at the drop of a hat in case of emergencies or sudden financial hardships. These are designed to cater to those who need money without having a long wait or application process, as well as without requiring them to pay processing fees and collateral or guarantor.
It is not a must that you have a good credit history before applying for these loans, so it doesn't matter if your credit score is low or not. You can be approved for these loans if you have a valid ID, proof of residence, and a steady source of income. You'll receive your loan within 24 hours and start paying it back within the next month.
If you are looking for an easy way out that gives you quick access to cash, then try Same Day Loans today! This is the most convenient form of loan for people who are having financial difficulties but qualify for traditional loans. The loans for credit cards are designed to give quick access to short- term cash in times of need, and they are available online. Get approved within an hour!
Same Day Loans FAQ
Q1. What are the Same Day Loans?
A. The Same Day Loans is a form of credit card loan that can be approved within 24 hours if you meet all eligibility requirements. This is different from traditional loans as you will not have to wait to get your loan, and the application process can be completed online. The funds are usually paid into the borrower's account within 24 hours, provided they provide all the necessary verification documents and information.
Q2. How much can I borrow with a Same Day Loans?
A. The maximum loan amount you can borrow shouldn't exceed INR 2 lakhs.
Q3. When do I have to submit my application?
A. You only need to submit your application directly online or through the mail after submitting all the required documentation and documents. You will receive your approval within 24 hours, and the funds will be deposited into your bank account within two working days or the same day (depending on when you submit your application).