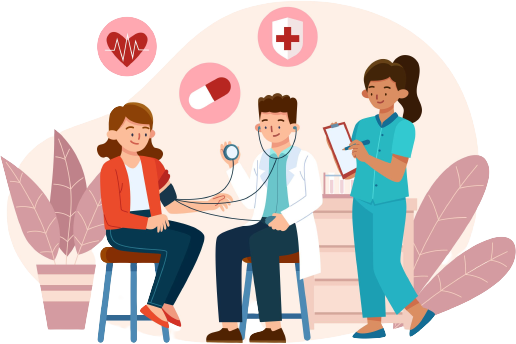 Everyone requires good healthcare. Whenever you get sick, or someone in the family gets ill, you seek the best medical services or facilities. However, whether you will get the medical services or facility you are looking for depends entirely on your financial status.
You can get quality medical attention at a higher price since there has been inflation or a surge in the cost of the services or medical facilities. You cannot deny that today even the health insurance cannot cover the cost or the medical bills you can incur. When this is the case, what option should you use to finance the medical services you are looking for? One ideal choice is to use an emergency personal loan.
Note that even if you have your savings, there are many advantages that you can opt for taking the medical loan rather than using your savings to pay for the medical bills. Now let us discuss the medical emergency loan and more information about it.
Definition of Medical Emergency Loan
It is a loan you can borrow, but its main purpose is to cover medical emergencies. This category of loan offers you sufficient funds that can help you to get the best medical services or treatment whenever you have a medical emergency. You can use this loan to pay different medical expenses, including medical bills, therapies, doctor appointments, and other costs.
Note that no one can plan that they can fall ill in a given period, but medical emergencies can be inevitable for most people. Sadly, most people do not have a proper financial plan to cater to this medical crisis. Therefore, once you get medical emergencies, the only funds that can help you are those that will specifically serve your medical expenses. Thanks, the loan in a medical emergency is readily available.
What are the Features of Medical Emergency Loans?
As you have seen above, this is an emergency personal loan with a specific purpose. Despite that, it is a medical expense loan with numerous unique features that set it apart from other loans, including the medical loans you could get in some financial institutions. Below are the features that you can get from this loan.
Extra Funds
For instance, in most financial institutions, you cannot be given a loan that is greater than your funds or beyond your credit limit. However, the personal emergency loan is different since most institutions provide this fund to ensure that you have a loan that can cater to all the medical expenses when you have a medical emergency. So even though your credit limit would be low, you can get a loan beyond your credit limit but enough to serve your medical emergence expenses.
Easy and Quick Disbursal
Another feature different from the others is the easy and quick disbursal. Since it is an emergency case that deals with the matter of your health, once you make the application, the application will process, and if it takes a long time, then it will just be a few days before your loan is disbursed.
Instant Funds
Medical loans act as an instant fund. Note that most financial institutions' funds in this category are emergency funds since they cater to urgent needs.
Minimal Documentation
Usual getting a loan involves a lot of documentation. When it comes to the medical emergency loan, this is different since you will have to go through a long process that requires providing many documents so the lender can determine your eligibility. Most lenders offering this kind of loan use an online system or an app where you can upload minimal documents, and the loan can be approved.
Hassle-Free Application
Have you applied for a loan in any of the institution organizations? If yes, you already know how the process is. The process is not as simple as you may though since before you get the loan, you would have to pass a lot. However, the process is quick and hassle-free when it comes to this personal medical emergency loan. Sometimes, it can take minutes to finish applying for a loan.
Usage Restriction
In many cases, when you apply for a given category, you cannot use the loan for other usages. For instance, when you apply for an education loan, you may even get a chance to get hold of the money since the money can be disbursed directly to the learning institution where you are pursuing your education. With the instant medical loan, this is not the case since you can use the loan to cater for any expenses provided at the end of the day, you regain your health.
Easy Repayment
With the loan in a medical emergency, you have different payment options that you can choose. Note that since this was for your health condition so as you recover, there is a high pressure for you to pay the loan immediately. So based on your capability, you can choose how much time you feel you will be repaying the loan without much pressure but according to your capability.
Apply for Medical Emergency Loan with lendingplate
In terms of medical access, an emergence loan is one of the fastest loans you can access. Due to the urgency, the process in most financial institutions such as in lendingplate has been digitized, and through websites and lendingplate apps, you will be able to check the requirements and make the application as fast as possible. Here is the step-by-step process to apply for a medical emergency loan from lendingplate.
Step 1: Visit the official website of lendingplate and click on apply now button or you also can download the android application of lendingplate.
Step 2: Put your mobile number in the box and click on get OTP button. You'll receive an OTP on your mobile number, fill the OTP and submit it.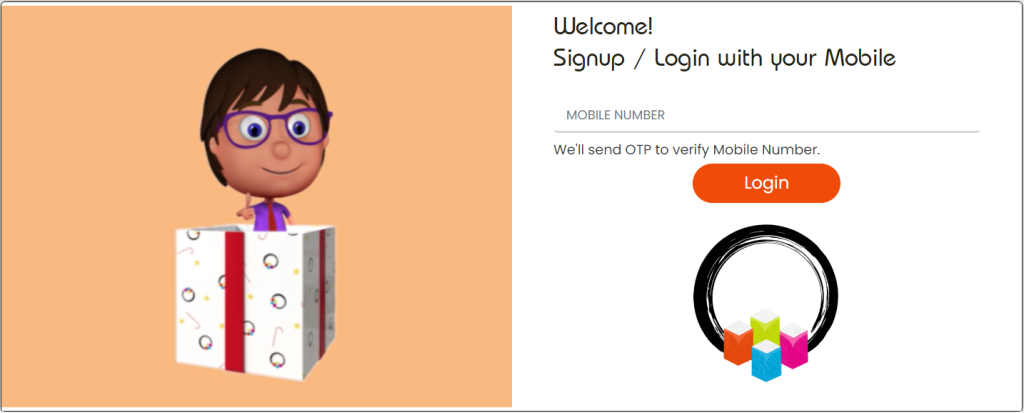 Step 3: Now you'll be able to see the form. Fill out the pin code of your residential area and click on continue to next step.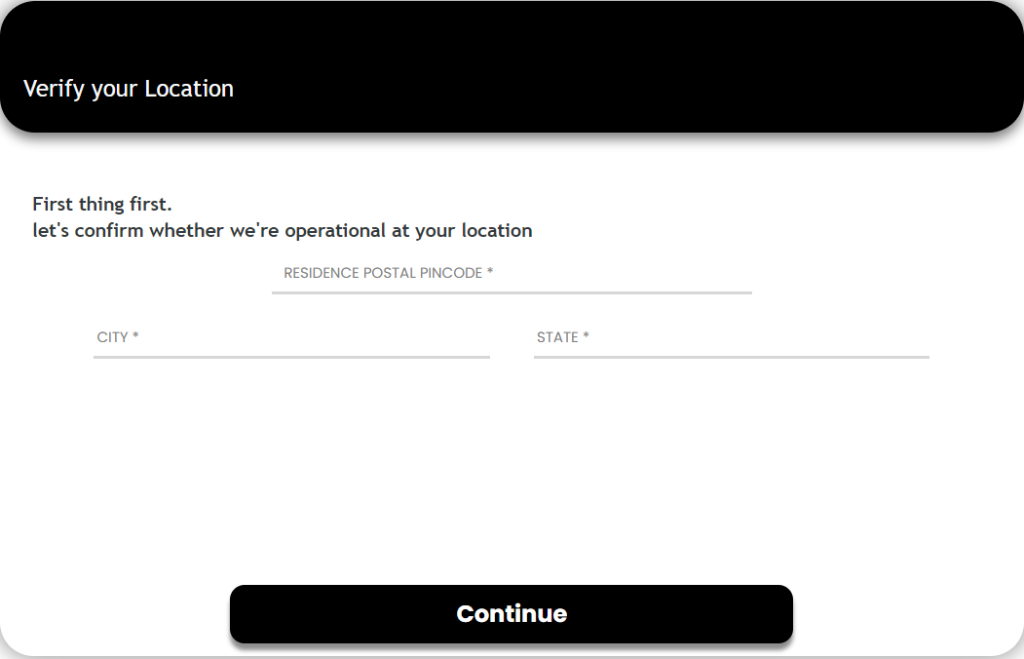 Step 4: You must upload basic or essential documents like your PAN, Income type, Email and Monthly income etc.
Step 5: After you submit the application, your loan will get approved, and the loan will be disbursed to your account.
Note that when applying for the loan, you should choose the effective method that would not hinder you from making the payment in the hospital. Some hospitals cannot accept payment from credit cards, so in this situation, you would choose the instant funds option, then you can get your money in your account, and then you can withdraw and pay in cash or do a money transfer.
Why Should You opt For a Medical Loan Than Other Get Funds?
Other medical loans or insurance coverage will be a trick if you want advanced treatments. Note that due to the inflation rate for medical expenses, you may not get a loan that can cover all the costs. Note that during any medical emergency, you have a lot of costs you need to take care of, like doctors' fees, hospital bills, medical costs, and other expenses. However, this is not possible with some loans since some of the costs are not covered. For instance, you might have a medical cover that cannot cater to a given critical illness. There is a need to avail of medical emergency loans rather than any king, loan, or cover. Now let's look at why you should switch to emergency loans whenever you have a medical emergency;
No Collateral
A medical loan is an emergency personal loan you can term as an unlocked loan. With this loan, what is determined before the lender gives you the loan is just the ability for repayment. Once you apply for the loan, you will not have to submit security or collateral against the loan you are taking. No collateral here means that you will not have to place any of your assets at risk whether you apply offline or online. Since this is the situation, once you have any medical emergency, you would get the funds in your hands without having to place a security against the medical loan.
Adjustable Repayment Option
Unlike the other kinds of loans, when you fail to pay the loan in the agreed terms, a penalty will be imposed on your loan. It is not the case with the emergency medical loan. With this loan, you could choose the time that you would be able to pay the loan. If you cannot pay the loan at the time, you choose due to your health condition or other issues, then you can adjust the repayment option so that it cannot strain you.
Low-Interest Rates
In the market now, many lenders offer emergence loans, which you would apply to cater for your medical expenses; however, they come at a high-interest rate. However, a medical loan is a big plus since you could have the loan at a very low-interest rate. Due to this, you can get the funds to serve you for long-term treatment for illnesses like cancer and other terminal diseases. In most cases, many health insurance covers do not cover these illnesses, so shifting to a low-interest medical loan could be a perfect option.
Minimal Document Requirements
It would be inconvenient if you are feeling unwell, but at the same time, you must go through a rigorous process to get the loan. When seeing the emergence loan, then the document that will be required is very minimum. For instance, you would provide basic documents like identity, income, or address proof. With these few documents, you would scan and upload through the lender application or submit them manually, depending on your preference.
Taking Treatment at Any Hospital of Your Choice
It is one of the things that most people who have medical covers struggle with it. For a health cover or other medical loans, you would have to select a given hospital where you would receive the treatment. Once your choice is not within the list of the hospital that works with the lender providing the funds or loan, you would not have any other option than to use the listed hospital, even if they do not provide quality health services.
When it comes to the emergence loan, this is not the case because here, the health condition is a view as an emergency. For an emergency case, you might move from one hospital to the other to get reputable and correct treatment so that your condition can be addressed effectively by the health experts.
Keeping Your Saving
Nowadays, almost everyone keeps some savings for future use or whenever they have any financial emergency. However, it is not a wise or smart way to use your savings for a medical emergency. It is because once you use all of your money to treat yourself when you recover, you will have to start at zero, even if you have been saving for years. Since the instant medical loan is readily available and has a low-interest rate, it is an ideal option to use the medical loan than your life-saving. Note that once you have been treated, you can use your savings to start a business that would help you pay your loan.
Quick Approval
When you have a medical emergency, you would like to get funds immediately to get the treatments. As you make comparisons of the loans that you can get in the market, one of the loans that would not take a long time waiting for approval is the medical emergency loan. Therefore, you would make you use it as one of your best options for medical emergence since other options would take some time, even weeks, for you to receive the funds.
No Disturbance to Your Financial Planning
Some people already have some savings for their families. Note that financial institutions that also offer saving plans to their customers offer loans like medical loans. Note with this planning or lenders, the medical loan you take is independent, and it would not affect your saving plans like taking your saving to pay for your loan unless you choose it as one of your repayment options.
Conclusion
By now, you know what a medical emergency loan entails and how helpful it can be to you. As you have also seen the process of availing the loan yourself from the lenders, it is clear and easy. With this loan, you can meet your medical expenses effectively, so if you are looking for one, you can reach your favorite lender and get one.