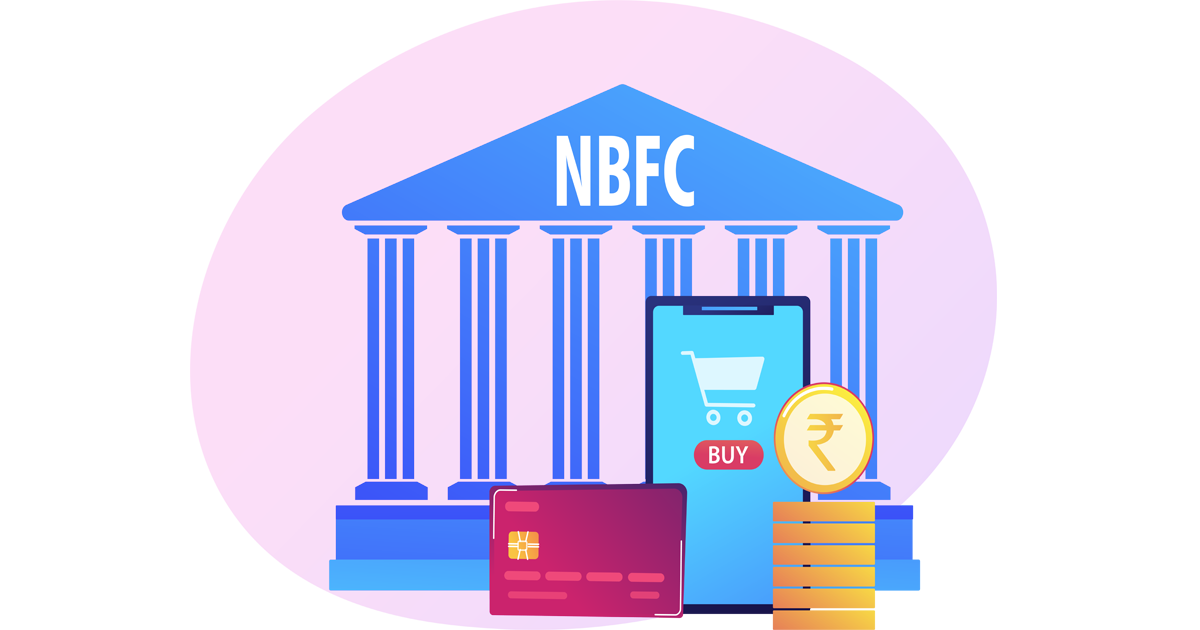 Personal loans from NBFCs are a great way to finance your expenses. NBFC for Personal Loans offers many benefits like flexible repayment options, low-interest rates, and easy eligibility criteria. You can use the loan amount for travel, home renovation, a wedding, or medical emergencies. An NBFC is a good option if you're looking for a personal loan at the best interest rate.
What are NBFCs?
A non-banking financial institution (NBFI) is not regulated by any national or international financial regulatory agency. The NBFI does not have a full banking operation license. NBFCs provide various services, such as loans, leases, deposits, money market instruments, and asset management. The Reserve Bank of India (RBI) regulates NBFCs. The RBI regulates NBFCs to ensure that they operate within the parameters of the RBI Act of 1934.
Small businesses and economic development can be promoted through NBFCs.
History of Non-Banking Financial Companies
The Indian NBFC sector has seen significant growth since its inception in the early 1970s. It has become an important financial component. The sector has played a significant role in the development of the economy and has contributed to the growth of the financial sector.
The Reserve Bank of India (RBI) started issuing licenses to companies to set up finance companies in the early 1970s, tracing the history of NBFCs in India. The first finance company in India set up in 1974. The growth of the NBFC sector was slow in the initial years but picked up pace in the 1980s and 1990s. The sector witnessed rapid growth in the 21st century.
Today, the NBFC sector is a vital part of the financial system and plays a significant role in the economy. The sector has made significant contributions to the development of the economy and has helped in the growth of the financial sector.
Regulatory Framework for Non-Banking Financial Companies
The RBI has issued guidelines for the regulation of non-banking financial organizations in India. These guidelines cover all aspects of the operation of NBFCs, including their registration, capital requirements, prudential norms, and disclosures.
An NBFC must obtain an RBI certificate of registration to operate. The RBI has stipulated minimum capital requirements for NBFCs, and these requirements vary depending on the type of NBFC. Prudential norms also apply to NBFCs, ensuring their safety and soundness. In addition, NBFCs are required to make certain disclosures to the RBI on a regular basis.
Choosing the Best NBFCs for a Personal Loan
With the plethora of NBFCs (Non-Banking Financial Companies) in India, choosing the best one for a personal loan has become quite a task. Here are a few parameters that can help you choose the best NBFC for a personal loan:
Loan Amount: The first thing to consider is the loan amount you require. Depending on the amount, you can shortlist a few NBFCs which offer loans in that range.
Interest Rate: Also, don't forget the interest rate you'll be charged, as it is one of the major factors when you will start calculating your return on investment. There will be a lot of saving in the cost if you get a low interest rate on a loan.
Tenure: Another great factor to put into consideration is loan tenure. A longer tenure will help you keep the EMIs (Equated Monthly Instalments) low, but the overall interest outgo will be higher. A shorter tenure will have the opposite effect.
Benefits of Applying for a Personal Loan from an NBFC
When it comes to a personal loan, one of the best options is to go for an NBFC. Personal loans from non-banking financial companies are widely available. There are several reasons why people choose them. Some of the key reasons are listed below:
1. Access to Funds: One of the main reasons people opt for personal loans from NBFCs is because they have easy access to funds. A personal loan from an NBFC is one of the easiest and quickest-turnaround NBFC personal loan applications. If you are really in need of fast money for any urgency, then look no further than applying for an NBFC personal loan. The loan amount is disbursed quickly, and you can use it for any purpose.
2. No Collateral Required: Personal loans from NBFCs do not require any collateral, which makes them an attractive option for people who do not have any assets to offer as security.
3. Flexible Repayment Options: The NBFCs also offer personalised and flexible repayment options according to your needs and requirements. This feature makes personal loans from NBFCs a popular choice among borrowers. They also offer a repayment plan to match your paying capacity. NBFCs also offer prepayment and part-payment facilities, allowing you to repay the loan early.
4. Competitive Interest Rates: Interest rates on personal loans from NBFCs are generally competitive compared to banks and other financial institutions. People looking for a loan at a reasonable rate can consider this.
5. Convenient Disbursement: Personal loans from NBFCs can be disbursed quickly and conveniently, which makes them a popular choice among borrowers.
Tips for Applying for a Personal Loan from an NBFC
If you want to get a quick loan, get a personal loan from the NBFC bank. The loan is fast and comes at an affordable interest rate. Loans from the NBFC bank are all about convenience, taking away complications and making loan processes hassle-free so that you can focus on building your wealth with peace of mind!
Here are four tips that will help you make applying for a personal loan smoother and hassle- free:
Check Your Eligibility Criteria: The first thing you need to do is check the eligibility criteria set by the NBFC. Make sure that meets all the criteria before you apply for the loan.
Compare Interest Rates and Other Charges: Once you have checked your eligibility, the next step is to compare the interest rates and other charges of different NBFCs. Choosing the best loan plan will assist you.
Calculate Your EMIs: Another important thing to consider while availing of a personal loan from an NBFC is your monthly installment or EMI.
Read the Terms and Conditions Carefully: Finally, before signing the loan agreement, ensure you have read and understood the terms.
Conclusion
NBFCs are a great option for personal loans. Those who are credit-challenged may consider using NBFCs as an alternative to a traditional bank. However, it is crucial to do your research and compare rates before choosing one. Ensure that the terms and conditions of your loan are understood and read the fine print before signing.