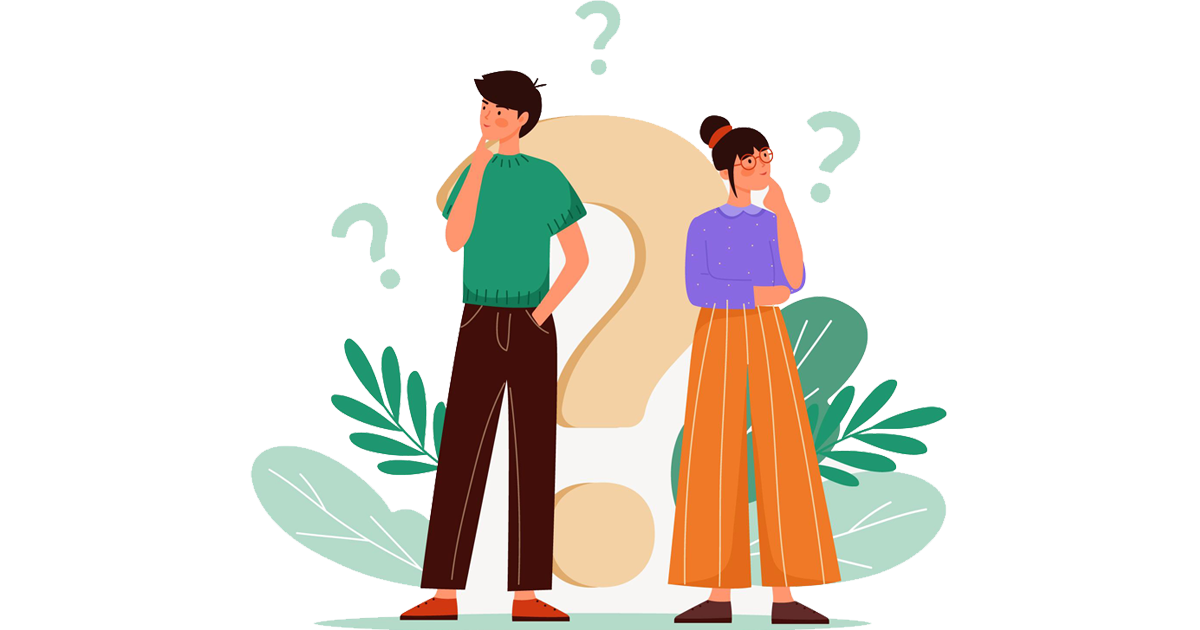 Personal loans are one of the most common types of financing. They provide individuals and small businesses with quick access to funds to pay bills. No collateral is needed when applying for a personal loan. It's important to note, however, that personal loans aren't for everyone.
Before applying for a loan, consider your credit score, monthly income, and financial obligations carefully. If your credit score is poor or you don't have a regular income, it might be difficult to obtain financing from lenders like banks or credit unions because they typically require these two things to lend out money.
But, at lendingplate, you can get a personal loan provided you are eligible and qualify. There is no need to have a higher credit score. To get approved at lendingplate and enjoy the lower interest rates that they offer, you will need to complete an online application.
Here are Some Situations When a Personal Loan Can Help You
1. If You Have a Medical Emergency
A medical emergency can be an illness, injury, or accident. It also includes unexpected expenses related to pre-existing conditions or chronic illness. Illnesses, injuries, or accidents are not your fault, and you will have to bear the expenses. Injuries are common, especially for people who spend a lot of time outdoors or do risky physical activities. Most people don't realize that even minor accidents can cost thousands of rupees, including hospital bills, lost wages, or missed days of work.
Personal loans can help you when you have an emergency that requires immediate payment. You can borrow the required amount to pay for your medical bills, and once you've paid off the bills completely, you can start repaying the loan amount with monthly payments that are lower than what you paid originally.
2. When You Have an Unplanned Vacation
Do you have an unplanned vacation in the near future and don't have enough money to fund it? Ever heard the saying, "No one plans a vacation; they always seem to happen spontaneously"? This happens because these vacations are unplanned, so most people don't have the required funds.
This unplanned vacation can sometimes be planned if you have quick access to funds. If you have a personal loan, then you can use this loan for your vacation. Most personal loans give you flexibility in making payments for the duration of your loan, so you can pay off your loan in instalments or make one lump sum payment at any time during the loan period.
3. When You Have Bad Credit
Bad credit can be defined as having a bankruptcy or loan default history. Bad credit can be a serious issue, especially if you want to buy a house or a car soon. But if you want to buy what you really want, then personal loans are your solution. A lot of personal loan applications specifically target people with bad credit histories.
The good thing is that personal loans are available for people with bad credit. There are different types of loan facilities from which you can choose, and the interest rates may vary depending on the program in place and the nature of your credit history. You can also apply for any loan amount that suits your budget and requirements.
4. If You Need to Consolidate Your Debts
Having multiple loans is not a good idea because you end up paying more than what you actually borrowed. Consolidating your debts can lower your monthly payment and help you save on interest charges.
If you are struggling with debt, then try taking out personal loans. You can borrow as much as you need, which will help you pay off your debt and settle your bills.
5. If You Want to Start a Business
You might have an idea for a business, but a lack of funds is holding you back from starting it up. To start a business, you must buy basic office equipment like computers, laptops, printers, and more. But there is an easier way to sort this out: by taking out a personal loan.
Personal loans can help you a lot as they are flexible in terms of application. If you have plans to start a business soon, apply for a personal loan now because you may not get approved once your business idea becomes a reality. Personal loans can get approved within 24 hours of your application, and the funds will be transferred directly into your bank account.
6. When You Want to Buy a Car or a House
Buying a car or house is one of the most important purchases in your lifetime. You don't want to take out more than required if something goes wrong with your purchase. If you wish to buy a car urgently, then consider taking out a personal loan. Most personal loan programs are flexible, and you can choose the interest rate that suits your budget and requirements.
One of the reasons many people take out loans for cars is to minimize costs, and it also helps you save money in the long run. Buying a car with a personal loan can save money on interest because most personal loans offer lower interest rates. You can also choose your own terms and repay your loan as quickly as you want, which is again an advantage.
The biggest investment of your life is probably buying that dream house that sits right at the top of your wish list. Buying a property requires you to make huge financial commitments, especially when buying new houses or land parcels that need to be built from scratch. In fact, purchasing a new home is one of the most expensive purchases that you will make.
Luckily, there are personal loans available for those who wish to buy property. Personal loans can help you pay for your house or land and be used to finance renovations, remodeling, or even purchase furniture. You can also use your personal loan to repay your existing mortgage or home loan.
7. When You Have Wedding Expenses
The wedding season is here, and you must make expensive purchases like the bride's trousseau and then for the big celebration itself. The expenses depend on your particular wedding and can range from 1 lakh to 2 lakhs or even more.
You can balance this out by taking out a personal loan to pay for all these expenses. You can borrow as much as you want, depending on how many people will be attending your wedding. The best thing about personal loans is that they give you complete control over your money. You can repay your loan in instalments or even pay off the entire amount in one go without any issues.
8. If You Want to Upgrade Your Home
Upgrading your home is important if you want to increase its value. But upgrading your property can be costly, and so you will need to borrow money in order to cover these expenses. You can use this money to renovate your home or buy new furniture and appliances.
You can also use your personal loan to pay off your existing mortgage, or a home loan, or even purchase a property that matches the area where you live. This allows you to earn more equity in your property, which means you will have the ability to sell it for a high price if necessary. A personal loan can help you improve your home and increase its value by a significant margin.
Most personal loans are flexible, which means you can choose the interest rate and the term you wish to pay back your loan. You can also apply for larger loans if you need more money to upgrade your home or pay off a high-interest mortgage.
9. Relocating
Relocating is a big expense. It is necessary to hire the best packers to ensure all your belongings are packed properly and moved safely. You also need to make other important purchases, like hiring movers, buying a new car, getting a new phone number, and more.
To cover all these expenses and more, you will need to borrow money. If you do not have enough money in your bank account, then consider taking out a personal loan for relocation expenses. Personal loans can be used for any purpose that is legal. Personal loans are secured products that don't require collateral to get approved. To get a personal loan, you must meet certain requirements by submitting the necessary documents and proof.
10. If You Want to Buy Gadgets
Buying used or new gadgets such as laptops, phones, cameras, TVs, and more can be expensive. But you don't want to miss out on the latest technology being advertised all over the internet. You can solve this problem by taking out a personal loan. Personal loans are flexible, and you can choose the interest rate that suits your budget and requirements.
You can use your personal loan to purchase a new laptop, phone, or any other gadget. Many lenders also offer more than one loan option, so you will be certain to choose the most suitable amount. You will get a personal loan in a short time because they are flexible.
Applying for a Personal Loan
When applying for a personal loan, you must submit documents such as proof of income, credit rating, and bank statements. You will also need to explain why you require the required sum of money.
You may also need to provide details about your business and show some proof. You can also provide details about your new investment.
Once you have submitted all the necessary documents, you will have to wait for the approval. You will receive an e-mail from the lender once approved. Once processed, you will get confirmation of your loan in a short time.
There are many reasons people use personal loans; unexpected expenses, medical bills, and other emergencies. All in all, personal loans can be life-saving and allow borrowers to grow their business or get ahead financially for their families.
If you want an instant loan, go for a personal loan. Some banks offer personal loan in which you can get instant approval within 24 hours of application. Getting instant approval is beneficial as it reduces your anxiety and needs to find immediate financial aid.
One of the biggest advantages of taking a personal loan is that the interest rates are usually low. Low interest rates are the best way to keep your payments down and help you save long-term money. Personal loans also have flexible repayment options. You can repay the loan amount by making equal payments throughout the loan period or by paying off the whole amount with one payment at any time during the loan period.
Some of the best uses for a personal loan are consolidating your debts and reducing your monthly bills, traveling, paying for your wedding, buying a car or a house, and setting up a business. If you want to pay off your credit card bills and save money on interest, then a personal loan is a great way to do it.
But this option isn't for everyone. Suppose you're not responsible for your spending and only consider the immediate benefits without thinking about the long-term consequences of taking out a loan. In that case, a personal loan can put you into debt that is difficult to get out of. It is better to use these loans responsibly and only when you have no other options available.
Conclusion
The above are circumstances when a personal loan can help you. A personal loan can come in handy when you have an emergency, want to buy a car or house, wish to go on a vacation, and many more. Personal loans are flexible, and you can borrow such a large amount that is required.
They are easy to apply for because they have no collateral required. You will only need a few documents to apply for a loan, which can be submitted online. Before applying for a personal loan, consider all your needs before taking out one to avoid any unpleasant surprises.
To get the best personal loan options that suit your spending requirements, consider searching online for lenders offering high-interest rates and flexible terms and plans.
If you are looking for a personal loan, simply go online and apply for a personal loan at lendingplate. The loan can be used for both short-term and long-term financial needs. The maximum amount you are allowed to borrow is Rs. 2 lakhs. Personal loans have become a very popular form of financing in the last few years because of their benefits like low-interest rates and flexible repayment options. They are also unsecured products that do not require collateral. The entire process is fast, simple, and easy, making it a very popular option for borrowing money.