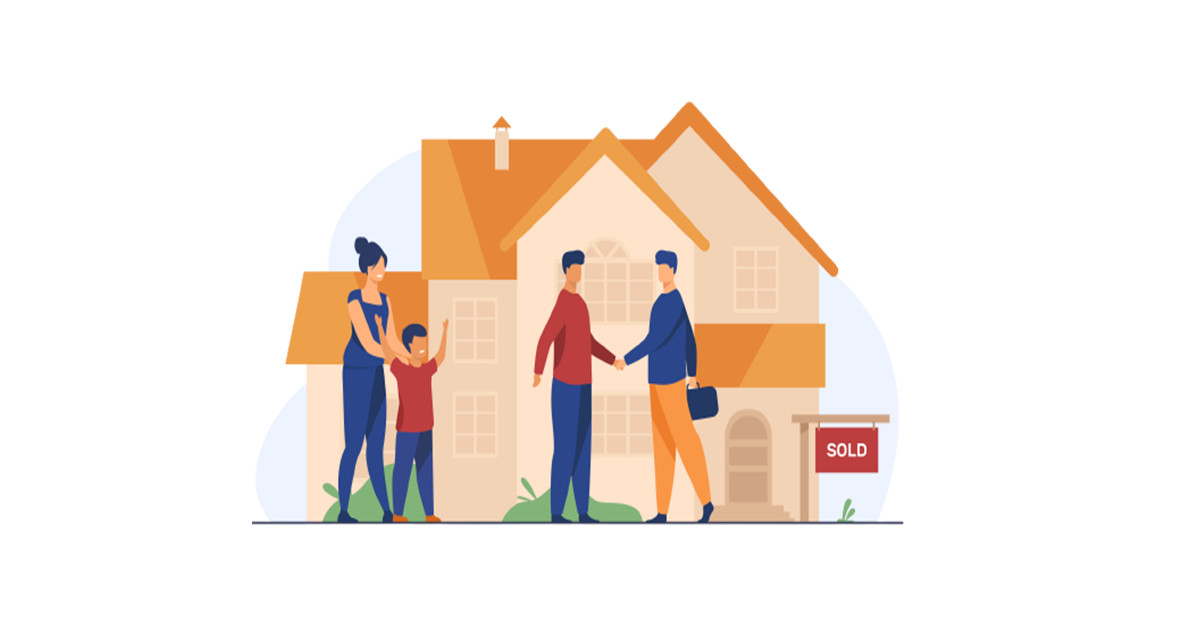 A mortgage loan might be a great option to take care of your personal or professional financial commitments if you own property. The borrower of a secured loan must maintain their home or business as collateral for the loan amount, with no limitations on how the money may be used.
Types of Mortgage Loans?
The many kinds of mortgage loans offered in India are listed below:
1. A Loan Secured by Property (LAP)
LAP, or loan against property, is a regularly used term. LAP is available for both residential and commercial premises. For the borrowers to receive money from lending organisations, they must mortgage their property. Until the loan is fully returned, the original property documents must be deposited with the lender. The borrowers will find this convenient. Typically, the term of these loans is up to 15 years.
2. Commercial Purchase
Popularly used by business people and entrepreneurs are commercial acquisition loans. To purchase commercial buildings like office space and commercial complexes, they take out these loans. These purchases are suitable for this financing. Banks and NBFCs both offer competitive interest rates. Only the purchase of the property may be made using the money from this loan.
3. Renting a Lease Discounting
Leasing our own real estate, whether residential or commercial, is a frequent activity. The leased properties may also serve as mortgage loan collateral. This process, known as lease rental discounting, converts the monthly rent payment into an EMI and bases the loan amount on it. Both the loan term and the loan amount are based on how long the property will be rented.
4. Home Loan
The most common kind of mortgage in India is a home loan. Customers submit applications for small, medium, and substantial home loans. This is because of the competitive interest rates, reasonable durations, and tax advantages. One has the option to rebuild, remodel, and restore their home. One can get a home loan to buy a plot of land on which to put a house, build a house on that land, or even purchase a property that is still under development. This is possible for both new and used properties. However, the borrower is required to spend the money they receive as a loan solely for the dwelling. Such funds are not available for other personal or professional purposes.
5. Loan for a Second Mortgage
Second mortgage loans are available from banks and NBFCs for homes that are previously financed. If a borrower takes out a loan today to buy a piece of property, he or she may later use that same property as collateral for another loan for personal purposes. It is frequently referred to as a top-up can on a house loan when a borrower applies for a second mortgage loan.
The lender will provide the additional loan needed based on the borrower's credit rating and loan payback history. The borrower must begin making both the first mortgage loan and the second mortgage loan's EMI payments.
6. Reverse Mortgage
Recently, reverse mortgages were made available in India. This type of loan has been designed for senior citizens because there are elder populations in India that don't have reliable or regular monthly sources of income. However, a large number of them have some sort of real estate ownership. They must maintain their property as a mortgage with the bank or the NBFC in order for it to work. The lender then provides them with a consistent monthly income in the form of EMIs.
Mortgage Loan Eligibility Requirements
To be qualified for a mortgage loan, you must fulfil the following requirements: The requirements for lending vary depending on the lender. Be sure to verify this before requesting a mortgage loan.
You must be at least 21 years old.
You must have documentation proving the value of the collateralized property.
You must be in possession of legally binding income documentation.
Current obligations must be listed.
The number of dependents must be stated in explicit detail.
You must openly disclose your monthly and annual gross revenue.
Required Documents for a Mortgage Loan
You must have the following paperwork on hand in order to obtain a mortgage loan:
The completed application form
Passport-sized pictures
PAN cards, AADHAAR cards, voter ID cards, passports, and driving licences serve as identity evidence.
Address verification documents include a utility bill, driver's licence, lease, ration card, and AADHAR card.
Copies of your most recent pay stubs.
A copy of your bank statement.
Payable by check for the processing fee.
What are the Elements that Affect the Interest Rate on Mortgage Loans?
There are some aspects of mortgage loans and borrowers that have an effect on interest rates.
Type of Property and Location
Depending on whether the property is residential or commercial, the interest rate may change. This is also influenced by the property's location and the amenities offered. Lower borrowing rates are sometimes available on newer homes in the middle of a metropolis with the newest features.
1. Loan Amount
The risk of default for the lender increases with the loan quantity. Borrowers who request large sums of money will pay a higher interest rate as compensation for the risk.
2. Loan Terms
Longer-term mortgage loans carry greater risk for lenders than shorter-term loans, particularly when the loan amount is sizable. As a result, loans taken out for a shorter period of time typically have lower interest rates.
3. Credit Rating
The creditworthiness of a borrower is determined by their credit score. In order to achieve better interest rates, it is typically advised that a borrower have a credit score of 750 or above. In addition to the credit score, the lender also takes the borrower's monthly income, type of employment, age, and current debts into account.
Benefits of a Mortgage Loan?
1. Government Assistance
Over the past few years, the government has introduced a number of programmes to help first-time homeowners get on the housing ladder. Shared ownership, as well as equity loans, provide advantages over larger down payments.
2. Affordability of Home Ownership
Most people are unable to save enough money for a down payment, so they borrow funds to lower the cost. By obtaining a mortgage loan, you might be able to spread out your mortgage payments over a long period of time.
3. Simple to Use and Customizable
There are different types of mortgage options available with the banks, and it completely depends on your financial needs and requirements. The option to keep the monthly payments low by taking up a longer mortgage term is available when choosing between a fixed-rate mortgage deal and a variable-rate mortgage arrangement.
4. Broker Access Might Be Made Easier
As they only deliver business to lenders, mortgage brokers are frequently referred to as the gatekeepers of lenders. If you are looking for a retail mortgage, you might not be able to speak with some lenders directly. Because of the amount of business, brokers could also be granted special rates by lenders. These prices could be less expensive than what you could find on your own.
5. Lower Interest Rate
When compared to a personal loan, the rate of interest is typically low because the lender uses the property as a collateral security. Interest rates for personal loans typically vary from 15% to 25%, whereas those for loans against property typically range from 12% to 15%.
6. Lower or no Prepayment Charges
Prepayments can be used to close a debt secured by real estate. In the case of a loan secured by property, lenders often don't impose prepayment penalties.
7. Simple to Obtain
Banks are more than happy to offer these loans because they are secured loans. Therefore, getting a property loan won't be too difficult for you.
8. Longer Term
Unlike personal loans, which typically have a term of up to 7 years, these loans are typically accessible for terms of up to 15 years.
9. Reduced EMI
Tenure and EMI have the opposite correlation. As the duration gets longer, the EMI will go down, and vice versa. These are suitable for persons who cannot afford to pay larger EMIs because they are offered for longer terms. However, it is usually advised to take out a loan for the shortest period of time possible because the amount of interest paid will be less.
Conclusion
With a mortgage loan, the loan is secured by a pledge of your property as security. Customers apply for modest, moderate, and significant home loans.
A home loan can be used to purchase a building lot, a property that is still being developed, or even a plot of land on which to build a house. The amount of loans raises the lender's risk of loan default. Larger amounts of money requested by borrowers will result in higher interest rates.
You might be able to spread out your mortgage payments over a long period of time by acquiring a mortgage loan. There are various mortgage choices accessible and one must choose this type of loan as per their financial conditions.
Longer mortgage terms can be chosen if one want to keep your monthly payments low. Prepayments may be utilised to settle a real estate-backed obligation. Because they are available for longer terms, these loans are suitable for people who cannot afford to pay higher EMIs.