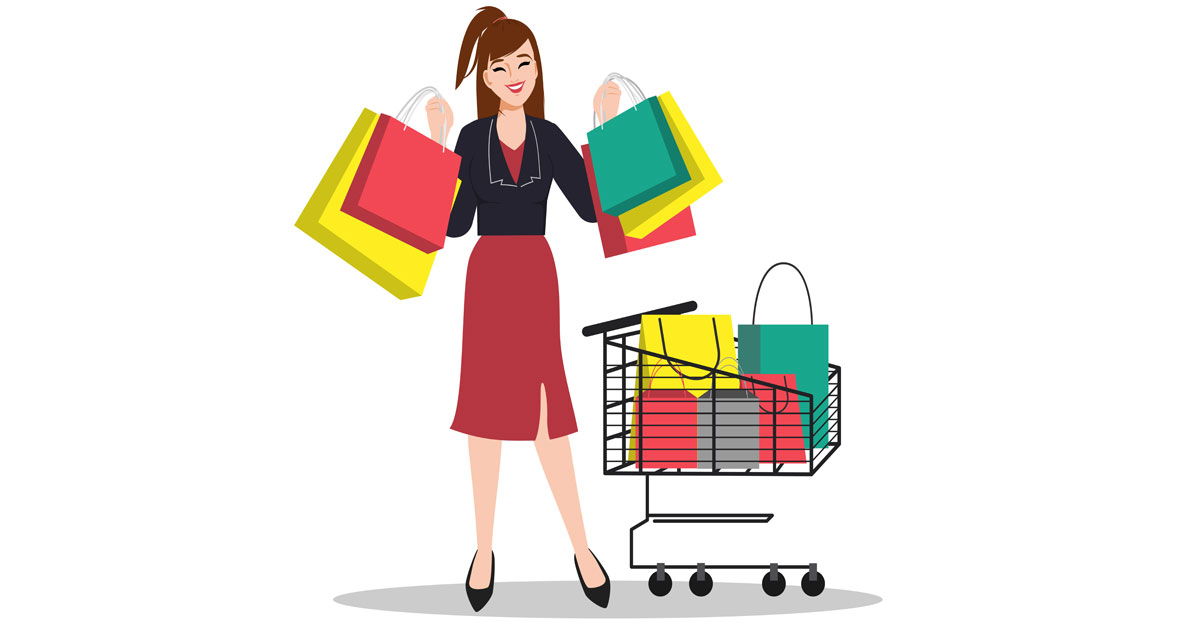 Shopping and going on holiday have become the latest trends in modern lifestyle. Most people are up for it since they enjoy it to the fullest and spend time with their loved ones. But where do you get the money? What to do when you are looking forward to that incredible vacation but need some financial help getting there? Personal loan—yeah, that's right.
To get out of financial struggles, getting a personal loan is the way to go. It can provide you with the funds to finance your shopping sprees and holidays without breaking into your savings or having financial breakdowns. But this doesn't mean you spend anyhow and create a burden on yourself.
In this blog post, we will provide insights into how to strategically use personal loan for shopping and holidays, alleviating any money woes during these special times without going into debt. So, come along as we discuss strategies to maximize your budget and get more out of every purchase.
What's a Personal Loan?
A personal loan is the money that financial institutions or banks lend to individuals, which should be repaid on a specified period and in monthly payments. The best part? It's unsecured, which means there's no need to provide your asset as collateral.
Unlike other types of loans tied to specific purposes, such as a mortgage for buying a house or an auto loan for buying a car, personal loans can be used for any expense, like vacations and shopping. If you're dreaming of a vacation, taking out a personal loan could be the perfect way to finance your journey. As for your personal shopping needs, you are covered as well. However, before taking out the loan, make sure you carefully consider your financial situation.
An excellent credit score puts you in the advantageous position of qualifying for some of the best interest rates on personal loans, ranging from as low as 5% to 36%. This means you'll spend less when repaying than when you were to receive a higher interest rate. Remember: The lower the rate, the better!
Best Ways to Use Personal Loans for Shopping and Holiday
Let's now see how you can use a personal loan for shopping and holiday without risking overspending:
1. Do Away with Spending Temptations
With the hustle and bustle of gift-giving, decorating, and feasting that comes with the holidays, it's easy to find ourselves overspending. To help keep things organized and not overspend, devise an actionable budget plan of how much is safe to spend on those extra indulgences during this most festive time and stick with it.
Setting aside extra money will also mean preparing for unforeseen expenses during the merry season. Don't forget that life often throws us curveballs; make sure there's some wiggle room left in that budget, so surprises don't put too much strain on your wallet.
2. Spend Only What You Borrow
Even though a holiday means the time to be jolly, ensure you are budget savvy. If you want to stay on top of your holiday spending and save yourself from blown budget plans, make sure you spend only the borrowed amount. In fact, this is good news for your wallet, as you won't have to break out those dreaded credit cards.
For instance, if you've borrowed INR 10,000, ensure that you use only this amount for your holiday and shopping sprees, no matter how tempting the souvenirs may be. You don't want to go back into your account and become broke in a blink of an eye, do you?
So, be financially responsible and avoid splurging on unnecessary items. It can be tempting, but aim to shop within your loan budget. Doing this will make personal loan repayment hassle-free, as you won't have to worry about overspending and getting into debt with huge interest rates.
You may also read this: How to apply for special occasion loan
3. Buy Thoughtfully
By now, you know the secret to using a personal loan for shopping and holidays. If you've already taken out a loan for your holiday shopping, now is the time to find the best deals. There are plentiful holiday deals, so don't miss out on them. After all, if you spend less than you borrow, you'll most likely pay a lower interest rate and have your loan paid off sooner.
Always remember that impulse buying will make you spend a lot. So, avoid letting the heat of a good deal overwhelm your senses; take time to thoughtfully consider each purchase you make. This is when retailers often use flashy sales tactics, so don't fall for it.
4. Be Prepared with a Personal Loan Contingency Plan
One of the best ways to make sure you use a personal loan for shopping and holiday responsibly is to have a personal loan contingency plan in place. This will help you keep your finances in check and guarantee that you don't end up with an extra bill when the repayment date arrives.
It's important to plan out your shopping or vacation budget accordingly and make the payments on time to avoid any late fees. Personal loans are great, but they should be taken responsibly.
Why a Personal Loan is a Great Option for Shopping and Holiday
If you need to finance a vacation and shopping trip, a personal loan is an excellent option. Why is that? Read on to know the unbeatable features that make personal loan ideal during holiday times and for your shopping needs:
Faster Approval: Generally, personal loans are approved faster, within hours. During the holidays, when cash is tight and travel plans need to be made quickly, this option makes it possible for timely financial freedom. Besides, with quick cash in your hands, you'll be able to budget and buy what's needed.
Flexible Repayment Options: When you get a personal loan for a vacation, you can choose any repayment plan you want as long as you pay it back within 12 months. In general, the process is flexible and manageable.
You Don't Have to Provide Collateral: With a personal loan, you can rest easy knowing that there's no need to put up any collateral before it can be approved. This also means there will be less documentation, thus allowing you to receive the funds instantly.
Get A Loan of Up To 2 Lakhs: Personal loan can go up to 2 lakhs, depending on your credit score and other criteria. This makes your holiday season a breeze with simple planning and stress-free shopping.
Lower Rates: Personal loans come with a low interest rate of about 5% to 25% and can be used for various large purposes, from shopping to vacations. The lower interest rate thus makes it an attractive option as you will have to repay a low amount.
Personal loans make it easy to tackle any expense, from a dream vacation to splurging on the latest must-haves. For example, say you plan to take a holiday trip with your family. You can use a personal loan to pay for fares, hotels, and activities upfront, so you know exactly how much you will be spending.
Personal loans can be a great way to finance your holiday or purchase expensive items. Competitive rates and flexible repayment options make it easier to pay off the total cost in manageable payments over time.
You may also read this: 8 reasons to apply for a personal loan
Secure Funds Today to Shop for All Your Festive Needs
Before you search for the ideal presents this holiday season, it is wise to plan ahead and get a personal loan with low-interest rates that suit your requirements. By carrying out some financial preparation beforehand, you can ensure that your holidays are stress-free. Personal loans can be used for gift shopping, vacationing, or hosting parties.
Make your holiday wishes come true while staying debt-free by taking a low-interest personal loan from lendingplate. You will be able to enjoy the festivities without having to worry about accumulating much debt.
Conclusion
That's all on how to use a personal loan for shopping and holiday. A personal loan is an invaluable resource to turn to when you find yourself strapped for cash. However, it's essential that the money be used wisely and not just frivolously spent on shopping trips or holidays. Good financial health hinges on smart planning and diligent budgeting, but remember to stick to the budget.
Save yourself from holiday discomfort by getting ahead of the game with a personal loan from lendingplate.