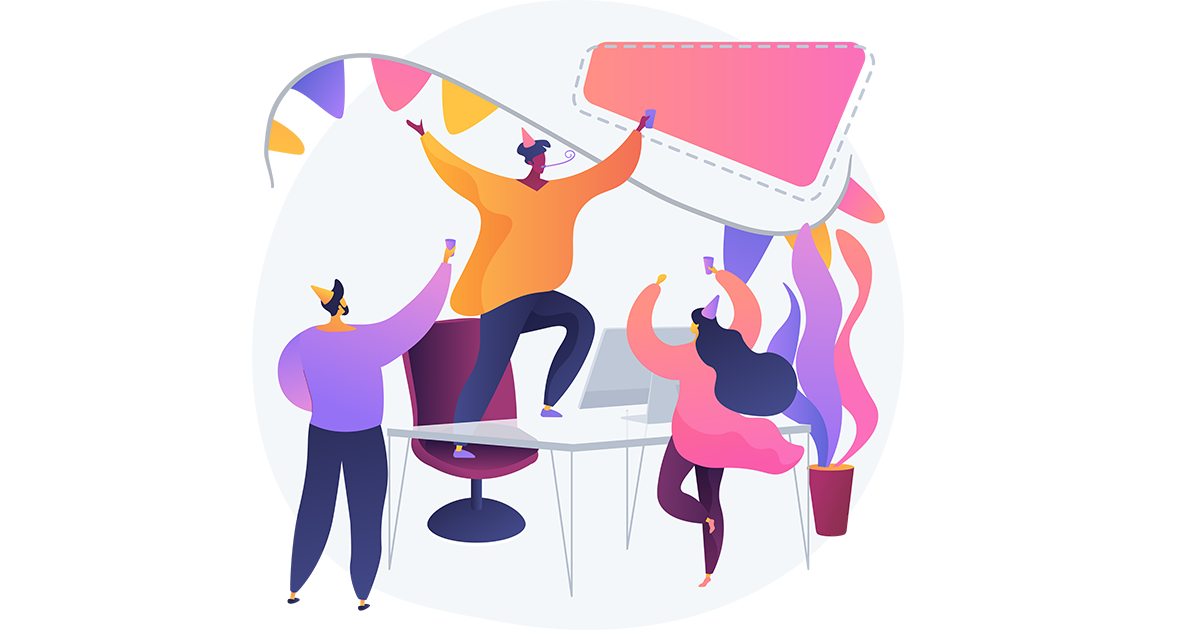 Family reunions, anniversaries, and birthday parties are times of joy and fun; a great expense is incurred. Since this is a special day, you should enjoy each moment to the fullest. A special occasion loan comes in handy when you have a special party you wish to celebrate.
A special occasion loan is meant to help you prepare for a big milestone in your life. Some of the most common occasions people apply for loans are weddings, baby showers, and honeymoons. The biggest benefit of applying for a loan is the added convenience it can provide you with. Whether you're planning a honeymoon trip or need help picking out gifts, you can use your loan money as you see fit.
What is a Special Occasions Loan?
Special occasions include weddings, anniversaries, birthdays, and other special days of significance. If you plan to have any of these occasions, then a special occasion loan is right for you. A special occasion loan is mostly for people who want to incorporate a loan into their special day.
If you know you have an event on a particular day, it's ideal you plan yourself accordingly, that's, know how much you have at hand and how much to add. A special occasion loan is offered instantly. So, there is no need to wait for weeks or months to receive your money.
But how can one apply for such a loan? Applying for a special occasion loan isn't as hard as you think. You can get a special occasion loan at lendingplate.
Process to Apply for a Special Occasion Loan at lendingplate:
Step 1: Know Your Credit Score
A credit score is an essential numeric expression that predicts your likelihood of repaying the loan on time. Usually, lenders check your credit score before deciding whether to offer you a loan or not. As an individual, you should know your credit score beforehand. Many people ignore this step, but they often regret it later on. Even if some lenders don't care about your credit score, it's still important to have a good credit score. So, if you know your score is low, work on improving it. A credit score of 700 and above is good and guarantees you will receive a special occasion loan.
Step 2: Gather Your Loan Documents
After knowing your credit score and ensuring it falls within the required range, you can start gathering the documents you need. Applying for a special occasion loan requires certain documents to show proof of your identity, nationality, address, and employment. Here is a list of the documents you need to have ready.
Aadhar to show proof of your identity. If you are an Indian citizen, you have to show proof by providing an Aadhar card. You might have heard about Aadhaar. This is a national ID number that over 1 billion people across India are now using to authenticate their citizens for any financial transactions. It has been established as a proof of identity to provide citizens basic services like PAN and bank accounts.

Voter Card, Utility Bill, Bank Statement, Passport to show Proof of Address, Bank Statement, Payslip, Employer ID, and PAN to show proof of income. Every employed individual can't miss a payslip, employer's ID, and PAN card to prove his/her income. 
Lastly, you must provide a selfie too. It's actually hard to prove your identity if you don't have a selfie. You can take a selfie with your Aadhar card and upload it on lendingplate.
Step 3: Submit Your Application
This is the step where you have to fill in the application form and submit it online. Ensure you fill in the correct information. You will be asked to provide all the required information, like the amount you wish to apply for and the reasons for applying for the loan. This is where you get to write about why you need this money and how it will change your life. It's important to be honest about this information to get approved for the loan.
You now know how important it is to be prepared when applying for a special occasion loan. If you are not prepared, then that might result in your loan application being rejected. This will ruin all your plans for your special event, which will be even more disappointing than not getting the loan at all. You can avoid this by making sure you have all the documents ready.
As you can see, applying for special occasion loan is as easy as 123. You just have to know your credit score, that is, if it's the range required by your lender and gather all of your documents, and proceed to the lender's site to fill out the application form. Once you fill up the application form, you will have to sign it and send it to the lender.
It's impossible to apply for a loan without having all of your documentation ready. There are times when it may be hard for you to find all these papers at one time, but you should never give up. Take precautions to ensure that you have filled everything with the correct details.
Final Words
In conclusion, a special occasions loan is just another option for funding your big event. If you need a special occasion loan, you have come to the perfect place. lendingplate was designed to provide people with the best information needed to get things done, finance their needs, and make their lives easier.
After you get approved by the lender, you will receive your money in your account in just a few minutes. You can use the money for your special day and repay it as soon as possible. Be sure to pay back the loan on time to avoid debt collectors coming after you. lendingplate mostly offers short-term loans that are payable every month.
Consider applying for special occasion loans from lendingplate. They will offer the best deals possible and try their best to ensure your application gets approved quickly and easily. The maximum you can apply for such a loan is Rs 2 lakhs. If you want to make your special day memorable, this is the loan for you!
You may also read this: Personal loan for wedding