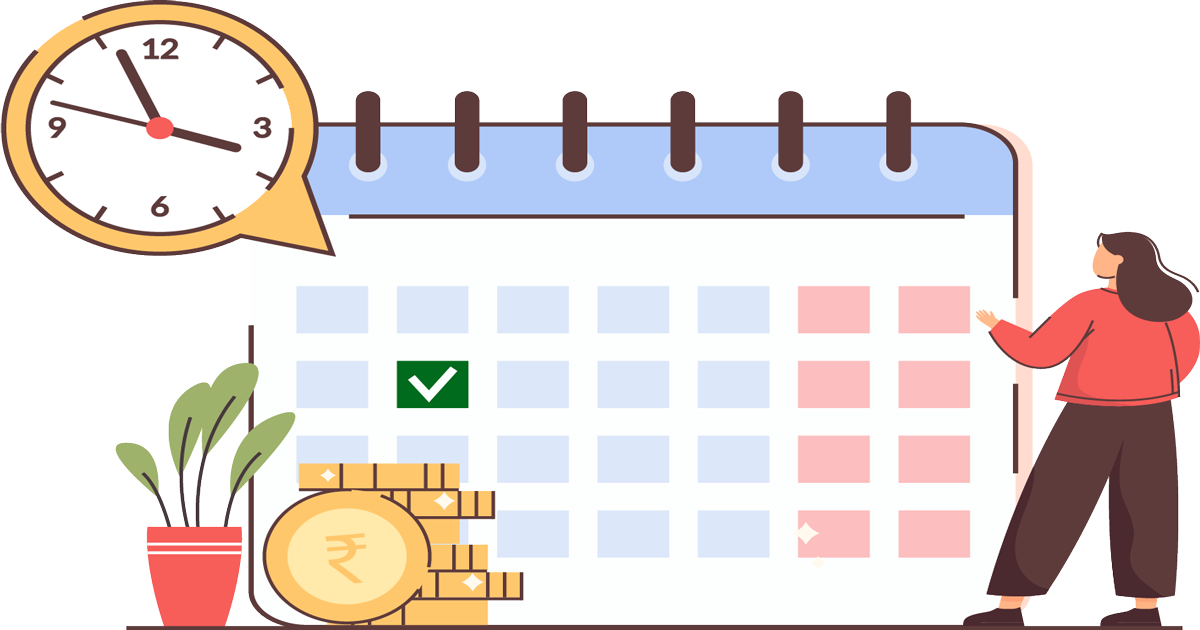 Most payday loans are due on your next paycheck and are immediately available for use, but some allow you to borrow cash in advance so that it will be available for you no matter what happens with your paycheck.
An instant payday loan can be borrowed immediately, as soon as funds are available, without a waiting period. Many lenders now offer payday loans with earlier payback periods, different repayment schedules, and various other options to help you get the cash you need when you need it.
A payday loan is a money that a bank or another lending institution provides to a consumer in exchange for their promising to pay back the loan with the next paycheck. The typical credit union, bank, and most other lending institutions will finance up to 36 months, while payday loans often have shorter terms. Many different types of payday loans might be available to borrowers, including secured (landlord/security deposit) and unsecured (car title as collateral) loans.
The terms of a payday loan turn some people off because they can be expensive and have short repayment periods. Another drawback is that some lenders require consumers to take out more than one installment loan before they have their first paid out on the original installment loan.
What Do You Require to Apply for an Instant Payday Loan?
To apply for an instant Payday loan, you will need to go online to apply. The process is simple and easy, and many lenders can help you get a quick loan within minutes.
The payday loan marketplace has exploded in recent years as more and more consumers have turned to this alternative financial service to pay their bills when they are short on cash or uncertain about their cash flow. The fact that it is so easy to borrow a few hundred dollars in a matter of minutes using your computer or smartphone may be the reason people are increasingly interested in payday loans, but it also makes it easier for those who would want to take advantage of the service and end up wasting money on one of these short-term loans.
Payday Loan Online
Do you need money now? In these tough financial times, finding yourself in a situation where you need more cash than you have available is easy. Your kids need new shoes, your car needs a repair, or your insurance premium is due. What do you do? We all know that it may be too late if we wait until next payday to solve this problem. The best solution for many people is an instant payday loan. This can be anything from ₹5,000 to ₹50,000, depending on your desire. The loan terms are very clear and straightforward and will not leave any doubt as to what must be done if you want to repay the loan successfully.
Instant payday loans are great, especially when you need to get cash quickly but don't want to put your credit score at risk. Some payday lenders also offer an online application so you can submit the information over the internet and get approved instantly.
Without a payday loan, some people would not be able to make their rent or mortgage payments, pay utility bills, or any other bills that scare them the most. Suppose you are trying hard to keep your little corner of life in order and thinking about making a huge purchase like a new car, home, furniture, or anything else. In that case, it's essential that you secure some cash immediately before borrowing from a friend or family member. This is where a payday loan can be very useful.
Benefits of an Instant Payday Loan:
When you need to get a loan quickly and need it fast, it's a good idea to look at the benefits of instant payday loans. Many lenders provide this type of short-term loan or cash advance. It can be a lifesaver when you need money to meet expenses that just won't wait.
1) You don't have to wait for approval before you get your money - That is one benefit that many people like about instant payday loans. They want their money as soon as possible to make their payment and avoid being late on other bills. Since most people need cash immediately, having an instant payday loan can be a lifesaver.
2) Low-interest rates - Some payday loan companies charge higher interest rates, but you may get a lower rate with some instant payday lenders. The loan amount is based on the amount you need and your credit score, so your credit history will play an important part in how much you can borrow.
3) Payday loans are easy to obtain - The application process is very simple and can be done online. If you need money right away but don't have time to visit a bank or credit union or are having doubts about your ability to repay, then an instant payday loan might be your best option. Plus, the repayment schedule can be tailored to fit your own needs.
4) You can repay an instant payday loan independently of your employer - It's nice to work for a company that pays you regularly. However, getting another paycheck may not be possible if you get behind in your payments or have an unexpected expense that must be paid immediately. In this case, you won't have to worry about whether or not you will be able to pay back the loan because it will not affect your paycheck at all.
5) The payments are clear and easy - Repaying an instant payday loan can usually be done with no interest penalty and no hidden fees. Most people find that the interest rates are extremely low and that the repayment program is easy to follow.
6) You have fewer options - With an instant payday loan, you can usually only borrow what you need without requiring a lengthy application process. Many companies also provide loans in a very small amount, which means that you don't have to borrow very much money, so it's not worth going through the application process.
7) You can apply for an instant payday loan anytime - If your payday is past due, but you still don't have the cash, then an instant payday loan is the answer. Some companies only need deposits of up to ₹15,00 or ₹25,000 before they approve your request for a loan.
8) You may have more opportunities - There are many lenders out there, and some of them may not need a credit check or employment verification, so you may be able to get an instant payday loan from companies that typically don't offer this type of loan.
9) Some lenders offer online applications - If you want to submit the application online, then you can usually do this for many instant payday loan companies. Some companies also provide online payment options, which are very convenient.
Why Should You Get an Instant Payday Loan?
It's very easy to apply.
Many instant payday loan lenders offer online applications, which make it easy and fast to get approved for an instant payday loan. No need to go anywhere for loan applications and no need to wait for days for approval.
It does not need collateral.
You do not need any collateral to get an instant cash advance, which makes applying easier. You do not need a credit check because the lenders do not want to check your credit score or employment verification.
Get the funds the same day.
After approval, you will get the funds immediately through your bank account in most cases.
No good credit is needed.
You do not have to have good credit to get an instant payday loan. An online application is a great way to apply for a loan.
Instant Payday Loans are quick and convenient.
You will get funds easily and quickly when you need them. Many lenders provide this kind of service. You can pay it back regardless of your work schedule or other business issues. The interest rate is very low, so you won't pay much interest on your monthly income.
Instant payday loans can be used for anything and not just for the necessities. If you want to make a purchase that you know will be worth it in the end, then an instant payday loan may be the answer. Many companies offer low interest and a wide variety of terms so that you can get what you want without having to wait to save up your money. Most companies also have flexible payment schedules, so if you have difficulty making payments on payday, this is an excellent alternative.
Instant Payday Loans are a lot of fun.
This is one way you can get cash without having to wait for your next check. Quick cash is always nice to have, and some people are pressured into borrowing money from their friends and family because they need money in a hurry without having much time to save up the money. If you're looking for an easy loan, it's always great to know that you can get one quickly and easily with an instant payday loan. The companies that provide these loans do so in a very reliable way, but many people still choose not to use them because they consider them too risky or are worried about being in debt even after the instant payday loan company gives them the cash they need.
Who Can Apply for Instant Payday Loans?
You can apply for an instant payday loan regardless of your credit history. Your credit history has no effect on getting approved for instant payday loans.
You must be a permanent resident of the country and at least 18 years old to be able to apply for an instant payday loan. The lender will also check if you have a bank account that is open and active, as well as a steady source of income. They won't check your employment or credit history, so it's easy to qualify for this loan if you're careful with your money spending habits and have the money to pay back the loan when it comes due.
You can also get an instant payday loan from online lenders if you have a steady income and a bank account. Having a bank account will always make it easier for you to apply for an instant payday loan.
You'll need proof of your employment, a checking account, and social security number before getting an instant payday loan. The lender will use your social security number to verify your identity. They will also run a credit check or a background check to ensure that you can pay off the loan before they approve it.
If you have bad credit or no credit rating, then you may still be able to get an instant payday loan. Some companies don't do credit checks or employ other methods of determining your ability to get a loan, so this will help those people who have some difficulties with their finances. If the lender does not want to provide the service, then you can always find a different one to get the credit that you need.
Instant payday loans are fast and easy to apply for. The online application process is not only very easy, but it also takes no time at all. Most lenders will give you approval within 24 hours after they have received your loan application.
If you need money on short notice, then an instant cash advance may be exactly what you're looking for. If you have bad credit or no credit history, many of these companies won't require a credit check or employment verification before they will give you a loan.
Conclusion
Most instant payday loan companies are great for people who have bad credit or no credit. Banks and lenders do not check your credit history at all, so instant payday loan companies will give you a loan without having to pay a lot of interest to their lenders. They also don't check your employment or provide you with a background check before giving you finance, so you won't be required to provide any details about your personal life or anything else that can affect your chances of getting a loan.
If you're looking for an easy and simple way to get quick cash, then an instant payday loan can be the perfect choice for you. You will get funds very quickly and easily, as well as the terms that they offer are extremely flexible.