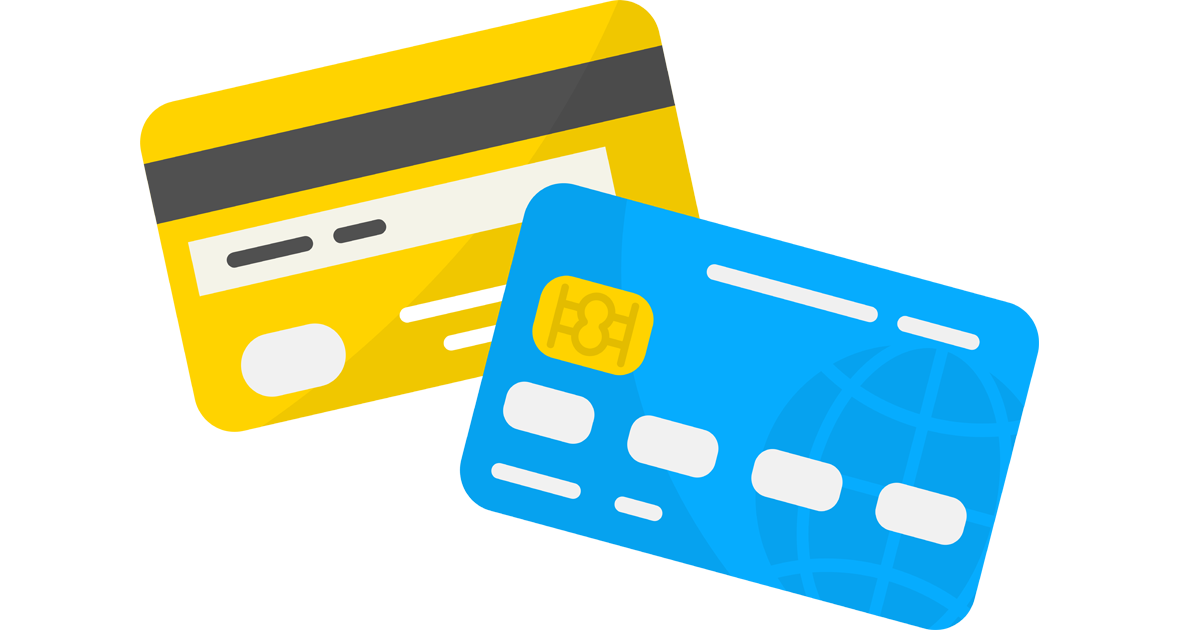 A debit and credit card usually look identical, with 16 numbers encrypted on them, expiration dates, EMV chips, and magnetic chips. Both cards enable you to make purchases online or in stores. They have one main difference: debit cards enable one to borrow money by drawing the funds deposited at the bank, while credit cards allow one to borrow funds from a card issuer up to a certain amount to buy items or withdraw cash.
When purchasing with a card, it has become a habit to indicate whether the payment will be made by debit or credit. But are they different? And what are smart ways to use a credit card or debit card? The convenience these cards offer is immeasurable, but they have essential differences that should be known by any credit or debit card user.
What is a Debit Card?
A debit card is an electronic payment method that allows the deduction of a purchase amount directly from the cardholder's bank account (current or savings).
Physically, the debit card has the exact dimensions of a credit card, but in terms of use, it is similar to a check, as it represents a cash payment order issued on funds from the customer's account.
Among the advantages of a debit card over a credit card, the following stand out:
Greater control over expenses: Purchases by debit card are limited to the funds in the customer's account at the time of purchase. In contrast, with a credit card, the customer can make a purchase whose amount he does not have for immediate payment but is committed to whether to pay for that purchase in the future.
To acquire a credit card, the customer must undergo a credit analysis, and certain types of cards are only provided to those who have a certain monthly income; a debit card doesn't have these restrictions, being an alternative for those who want a card for electronic payments but cannot obtain a credit card.
Debit card purchases do not incur charges, while credit card purchases may incur interest if the debt is not paid in full on the next invoice.
A debit card is a safer and more convenient alternative to a check. To carry out a transaction, the customer must use a password to authorize access to their bank funds. The transaction is carried out through an electronic terminal called POS (Point of Sale), which is installed in the commercial establishment, and this is directly connected to the banking network. A receipt is issued at the end of the transaction, and all transactions are listed on the customer's monthly account statement.
You may also read this: Disadvantages of multiple credit cards
What is a Credit Card?
A credit card is an electronic payment method. It is a plastic card with a chip and the holder's name, the card number and date of expiry on the front and back, a place for a customer's signature, security number, and a black magnetic stripe. This card was made to make purchases easier and lower the amount of cash in circulation.
There are many smart ways to use credit cards. You can use it to buy goods or hire a service. The cardholder gets the payment invoice every month at the address indicated and can select to pay the total amount charged, the minimum amount, or immediate amount, and the remaining amount to be paid the following month by charging an interest rate. Each credit card account has a purchase limit that the issuing bank usually determines. You can make purchases to lower the available limit until it's insufficient.
Paying on Credit?
It is important to control these expenses well because the interest charged on revolving credit and even on debt instalments are usually quite high. The idea is to always keep spending up to the limit so that you can pay the entire bill when it comes due.
Which is Better, Debit or Credit?
Deciding whether debit or credit is better depends greatly on your finances at the time of purchase. In debit, as the amount is immediately deducted from your account, you don't risk forgetting you made the purchase or spending the money on something else.
On credit, you can earn a few more days to pay. One of the many things to gather about your credit card is when the invoice will be closed. Anything you buy between that date and the invoice due date will only be billed on the following month's invoice, which means more than one month of billing deferral. Another advantage of credit is the ability to split purchases of more expensive products according to the seller's availability. If you get a loan from your credit card and pay on time so this will also help you to build a good credit history which is called credit score or cibil score. Here is a detailed article written on difference between credit and cibil score. With the help of this article, you will know everything about credit and cibil score.
What's the Difference Between Credit and Debit?
The major difference between credit and card is how the payment is made. In the debit function, the money is debited from the payer's account at the time of purchase, while in the credit function, the payment is processed on the spot, but the charge is only made later through the invoice. Here are some credit cards vs. debit cards comparison that you should understand.
Credit Cards vs. Debit Cards
Parameters
Credit Card
Debit Card
Funds Availability
A card holder uses lender's fund within a credit limit.
It deducts amount from customer's saving/current account.
Cash Limits
A credit card has a fix limit for funds depending on card limit and credit history.
Card holder can use only available amount in their saving/current account.
Interest Rates
Include interest rate charges in case of late payment.
No interest charges are applicable on debit card.
Purchases
Lender pays for your purchases.
Purchases through your own account balance.
Invoices
It generates invoice of every payment for pay latter.
It creates statements of transactions but do not generate bill.
Annual Charges & Fee
Joining fee, annual fee, late payment fee, interest charges, etc.
ATM cash withdrawal fee & annual fee only.
Benefits
Short term loan option - in case of emergency
It stops you to spend unwanted spends.
Rewards & Cashback
Various types of rewards points and cashback options available.
Minor rewards and cashback option on shopping.
Repayment
Monthly Repayments
No Repayments
EMI Facility
Mostly offered on transactions above Rs.2,500 (may vary across issuer)
Offered on limited transaction as per vendor-bank agreement
Build Credit History
A credit card has an Impacts your credit score directly.
A debit card has no direct impact on credit score
The Smart Ways to Use Credit Card and Debit Card
The functions of credit and debit are very different, but the misuse of either one can have serious consequences for your financial life.
Financial Control
A person who regularly monitors the balance and has a guaranteed emergency reserve can use the debit function more frequently. They are less likely to need the money at the last minute or to enter an overdraft if their institution has this service.
Loyalty Programs
Customers who participate in card points programs or loyalty programs such as cashback will have more advantages if they pay for their purchases with credit.
Value of Purchases
The value of purchases can also be useful to know the smart way of using credit cards or debit cards. For smaller purchases, such as the supermarket, pharmacy, etc. It is recommended to use a debit card so as not to lose control over your financial life.
For larger purchases such as travel expenses, appliances, and car expenses, it may be interesting to use the credit function to split the amount and give your budget a breather.
Credit cards are also very useful for paying for subscription services, as many platforms still do not accept the debit function as a payment method.