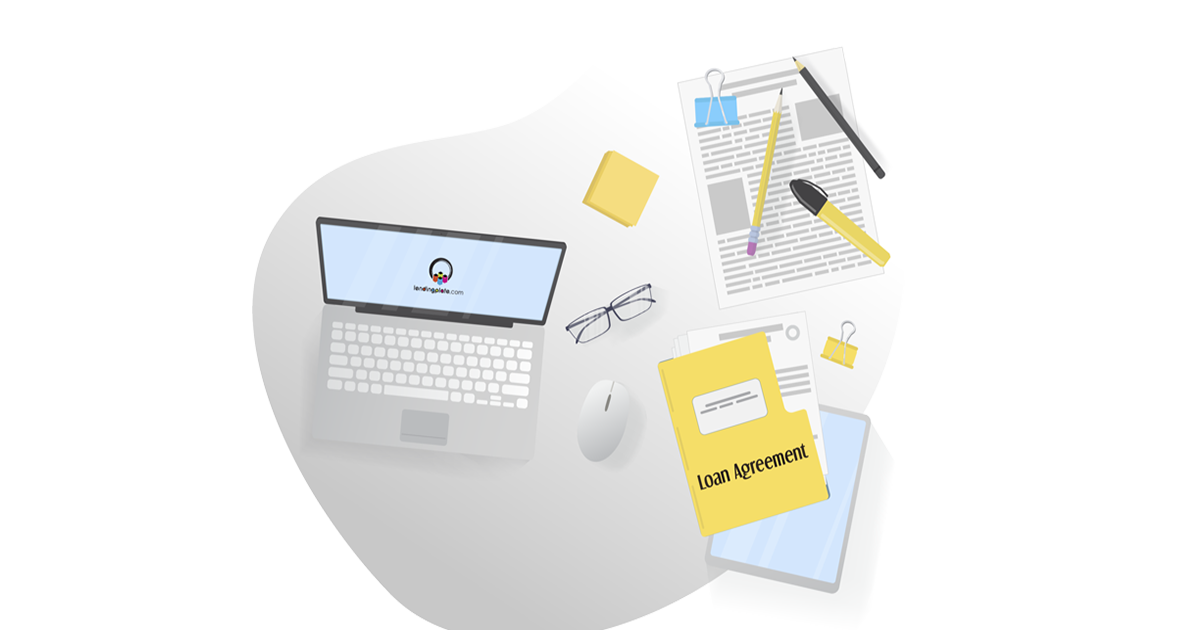 Debt is a part of life for an Indian citizen. It comes from education loans, housing loans, and the like. Taking on a loan for something that promises to generate income in return is considered an investment. Actually, taking a loan to invest is one of the best ways to use the money borrowed. It isn't a good idea to borrow money for fun, like going on a vacation. But whatever the reason, if you take loans, know how to manage them.
People take multiple loans for various reasons. Maybe you want to repair your home, pay school fees, buy a new car, and much more. Since you are taking multiple loans for different reasons, it is important to know how to deal with them.
Dealing with Multiple Loans
Getting multiple loans can give you a hard time managing them. Of course, those with more than one loan can attest to this. With multiple loans, there is the potential for a lot of interest and fees. Having multiple loans does not necessarily mean that you are a bad borrower or you did something illegal. You must think strategically about the situation and decide what to do next.
There are numerous downsides associated with multiple loans. The interest rates and fees that come with the loan can add up quickly. You also have to make certain payments at different times, which means you are paying more than one company on different schedules.
If you have borrowed several personal loans or credit cards, make sure you go through this blog to know how to deal with multiple loans efficiently. It's also common for people to apply for multiple loans to pay off one debt. This is not always a good idea because you risk missing a payment or racking up late fees if you don't know how to arrange the payment schedule. Normally, if you miss a payment, there are charges you'll pay, and this isn't something you would want either.
So, the key thing here is to manage your loans effectively, and how can you achieve that? Here are the 7 things to do if you have multiple loans.
1. Pay Loans with High-Interest Rates First
If you have multiple loans, list each as per their interest rate. Make a plan to repay the loan with a high-interest rate; stick to it till you finish paying it. Once you have paid off all your high-interest rate loans, switch to lower-interest loans. When you have finished paying off one loan, switch to another low-interest loan and pay it in full. You'll see how you'll finish them easily. Also, it will save you money in the long run.
2. Repay Your Loans on Time
The principle of loan repayment is that you must pay the loan on time. If you can't always stick to this rule, then don't borrow any loan because it might affect you in the future. Do you know that late payment affects your credit score? It is quite true. If you have a bad credit score, you will find it difficult to get approved for any other loan.
If you want to deal with multiple loans properly, consider paying them on time. Make sure you stick to this plan even if you have trouble paying the loans, because it will pay off in the long run. Furthermore, it will not only improve your credit score, but it will also increase the lender's trust to lend you money. So, try to keep your accounts clean, and you will find that managing multiple loans becomes quite simple.
3. Recheck Your Budget
Take a closer look at your spending. Do you have any unnecessary expenses? If yes, then do away with them. All those expenses that are unnecessary will just waste your money. Prioritize the important ones, save money, and use them to repay your loans.
4. Consolidate your Loans
If you have three educational loans, one old car loan, and two housing loans, you can merge all of them into one. This will make it much easier for you to manage the monthly payments and make your monthly budget more manageable.
Consolidation is, thus, a good idea if you want to lower your interest rate and eliminate the risk of paying late charges. If you take out a loan and pay it off with one consolidation, you'll save yourself some money, and you won't have to worry about multiple loans.
5. Come Up with a Good Repayment Plan
One of the best ways to deal with multiple loans effectively is to create a plan to tackle a liability at a time. By doing this, you'll be able to manage your loans very well. You can make a list of your loans and take note of their interest rates. Based on the interest rates, list them as per their priority. Once you have made your list and know which loans are the priority, think about how you can manage them. If it's possible to pay more with EMI on the step-up rate, then do so. Give a reasonable amount in advance and then default on payments if required. This can lower your total interest rate even more.
For medium and long-term loans such as car loans, you can opt for a step-up EMI that will enable you to pay more when your income increases. In this way, you will not only be able to pay the loan off with interest but also save a lot of money.
6. Learn to Live Within Your Means
The right way to deal with multiple loans is to live within your means. If you have a lot of debt and you can't manage your finances, then you can end up defaulting on your loans as well. So, learn to live with what you have instead of going after something that will end up harming you much more than it will help. You should always think before succumbing to temptation.
Staying organized and being on time with your payment schedule is a good idea in order to avoid unnecessary charges and save some money. It also helps you manage your budget better. So, as soon as you have taken multiple loans, make a repayment schedule for each loan and stick with it at all costs.
It is important to make regular payments on your loans, whether you own multiple loans or not. If you want to make sure that your debt does not pile up, it's very important to pay it on time, even though it involves more work. You can also ask the company if they will give you a better rate if you make a substantial amount of payment on time.
7. Raise EMIs Amount Once You Get Salary Hike
The EMI is the amount that you are required to pay at the end of every month. If you're already making minimum payments, it's not likely to increase. But when you get a raise or a bonus, this can be your opportunity to increase your payments and decrease your outstanding loan balances.
If you receive a salary hike, consider moving the EMIs from your high-interest loans to your new salary loan. This will lower your monthly payments and give you extra money to spend. Be careful, however, as this is not always possible. If you're certain that you received a raise and are certain that you can afford the EMIs at your new salary, then this is an option.
Dealing with multiple loans is hard, so be cautious. Try to be organized and make sure that you have a well-planned repayment schedule. The first thing you should do is choose the loan with the best interest rate and set it as a priority. Then, work your way towards the one with the highest interest rate.
Conclusion
Loans are an essential part of our financial lives. From personal loans and credit cards, loans play a major role in our lives. Depending on its purpose and type, borrowing money can be either beneficial or detrimental to us. At times, we borrow several loans at once, which makes it even more important to manage and keep track of our payments. But, dealing with multiple loans is not that simple, and if you are someone who has multiple loans, you will most likely be confused. But since we have highlighted the best ways to manage multiple loans, you won't find it hard. It is ideal for managing our finances carefully if we want to live a debt-free lifestyle. Ensure you have timely and systematic loan repayment. Avoid making late payments as it can affect you badly, mostly on your credit score.