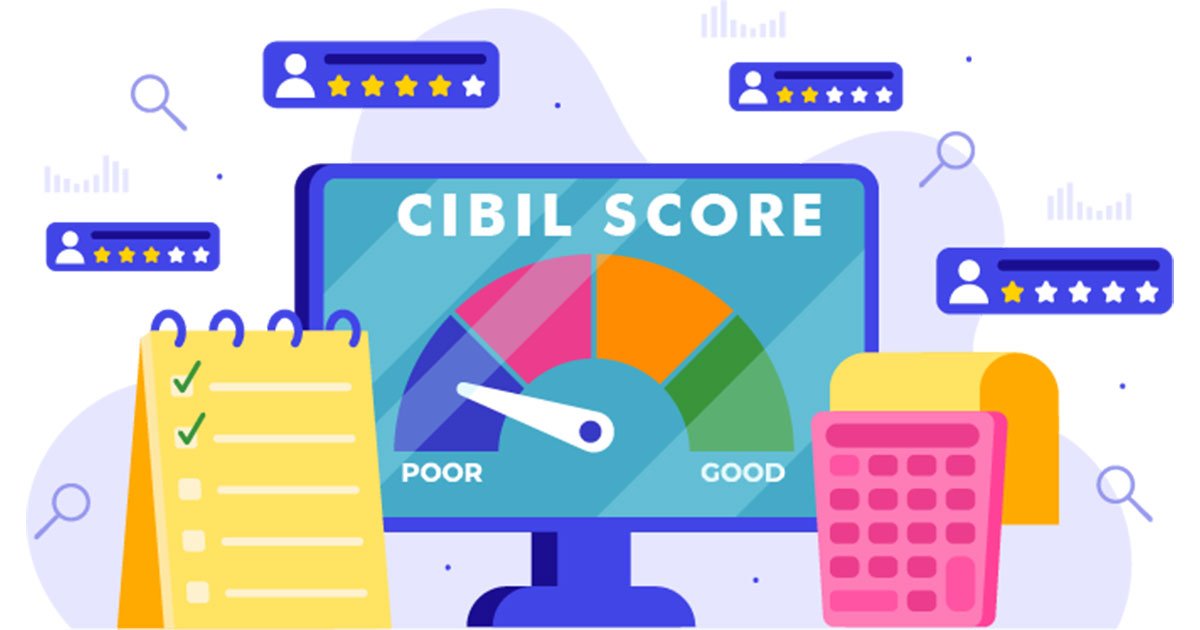 Do you have a low CIBIL score? Isn't it annoying to apply for personal loans without knowing that, even if you have a good income. your credit score might not be enough to secure a loan? It might be difficult to qualify for a personal loan if you have a low credit score. In fact, it may seem like there's no way for you to get the money you need to get ahead in life. You'll be surprised and relieved to know that there are actually ways available for people with low Cibil scores.

In this article, we will discuss tips to help you secure a personal loan with a low Cibil score.
CIBIL Score
CIBIL stands for Credit Information Bureau (India) Ltd. This is one of the three credit information bureaus in India. It helps lenders learn your credit history, which allows them to make an informed decision when granting you a loan. Having a low Cibil score means that you have not paid back loans or credit cards on time in the past. This can affect your ability to get a loan from a bank or other lending institution.
Ways to Get a Personal Loan with a Low CIBIL Score
1. Ask for a Lower Amount
If you find that you can't get a personal loan with a low Cibil score, then it might be better to just ask for a lower amount. This way, if your credit history is bad, then at least you can get the money that you need to avoid going into a cash crunch. If you are trying to obtain a loan for emergency and can't find any options, then this is one of the best ways for you to get the cash that you need without having to go into debt.
2. Correct any Errors in Your Credit Report
Your credit report is an important documents that you can send to lenders in order to get a personal loan. This document is how lenders are able to see your credit history. When you find errors in your credit reports, such as late payments or bankruptcy on it, then you should make sure that those errors are removed so that lenders will approve your loan application.
3. Ask a Lender to Consider Your Case with NH or NA in the Credit Report
Oftentimes, non-finance-related companies will ask for your credit report as a part of the loan application process. If you have one of these types of loans and they request that you send your credit report to them. Try to convince them to remove any incorrect information on it by asking if they can consider it as an 'NH' or 'NA.' This is because it makes your credit report look clean and will make lenders more willing to approve your loan.
If you have a low credit score and are having trouble getting a personal loan, then it is best to contact your lender and try to convince them to give you the money you need. These tips may help you to prove that you should be able to get the loan even though you have a low credit score. It's not always about your monthly income or how much money is in your bank account.
How to Qualify for a Personal Loan with a Low Cibil Score
If you have a low Cibil score, you're lucky to find lenders like lendingplate, who will give you a personal loan. You will be given a loan if the following conditions are met:
Be an Indian Citizen: lendingplate only gives loans to Indian citizens. This will ensure that you are financially stable and can repay the loan.
Be at least 21 years old: this helps ensure you can repay the loan before retiring.
Be a salaried employee or self-employed: You must have an income source for lenders to feel comfortable giving you a loan.
Checking Account: all of your loan payments will be made through your checking account. This helps the lenders feel that there is some accountability or guarantee on the borrower's part regarding loan repayment.
How to Apply for Personal Loan If You Have Low Cibil Score
If you want to apply for a personal loan, there are important steps you must follow. But remember that the correct documents should be provided. If you do not provide them, you may find it difficult to receive a loan. The application form should be filled in properly and there should not be any mistakes.
You will need to fill out an online application. You can choose the amount of money you need, from Rs 10,000 to Rs 2,00,000. The application form is simple and only takes a few minutes to complete.
After you apply, it will be reviewed immediately and let you know whether or not your loan request has been approved.
The process of applying for a personal loan doesn't end here. Once you complete your application and make payments towards it, the transaction must be submitted to the credit bureau, which is CIBIL. It's best to complete this step-in order to ensure that your loan is processed quickly and efficiently. After that, the loan is sent to your bank, which gives it to you.
The first thing people think of when they are trying to get a personal loan is having their credit checked. In reality, there are many other things that can factor into whether or not a person can qualify for a loan. Lenders consider many factors, but the two most common are your financial stability and identity.
The Financial Stability Factor
One of the best things you can do to get a loan with a low Cibil score is to have a stable job. Especially if you are applying for a large sum of money, your lender will need to know that you can afford to make monthly payments. The best way for them to know this is for them to see your current work history. If you have verifiable statements from your employer about how long you've been employed with them, then this will significantly help your application. It's very important to use your lawyer if you have recently been laid off or have had a wage reduction.
It's also important to have an emergency fund if you need a personal loan. This can help remove some of your stress because you will know that you have money put aside for things like car repairs or medical bills. By preparing yourself financially and being very careful with how you spend your money, you should be able to make all of your payments every month without any issues.
An individual with a higher credit score will easily be eligible for a loan as compared to a person with a low credit score. For this reason, it is important that you start working on improving your score to be eligible for a loan. However, at lendingplate, you will get a loan even if you have a low CIBIL score. provided you submit the needed documents that show proof of your identity, workplace, and citizenship.
The Identity Factoring Factor
In addition to the financial stability factor, your identity information can also play an important role when applying for a personal loan. Specifically, your birth certificate, passport, driver's license, and government-issued ID will be requested by your lender in order to verify that you are who you say you are.
When it comes to getting a personal loan for low Cibil score, then it is important that you provide documentation that shows the bank or lender that you are the person who owns the documents. If there is any information on the documents that are not correct after the loan is issued, then you might get in trouble with your bank. Lenders are always able to charge you if you don't keep your loan within the amount that was agreed upon. For example, if you get a personal loan but fail to repay it on time, then your bank might start legal action against you and seize whatever is left of the money that you owe. You will be held accountable for this. This is why it's important that you always use lendingplate's secure method of applying for personal loans for low cibil score.

Poor Credit? No problem
lendingplate gives you a chance to apply for a personal loan with a low Cibil score. Now you don't have to worry about your credit score because you will receive cash without any credit check. Moreover, if your loan request is approved on time, your money will be transferred directly into your bank account. Use the money as a short-term loan to get any important things done.
You can apply for a personal loan using your mobile phone and get it approved easily, even if you have a low credit score. You only have to make sure that you meet the requirements. Submit your documents on time, and finally get the money to buy what you need.
The bank usually approves a low cibil score loan if you have a stable job. Moreover, you will be able to get money from one of the most reputable financial services companies in the business. You can easily apply with lendingplate and get approval quickly. So, try your luck and get cash without paying any fees.