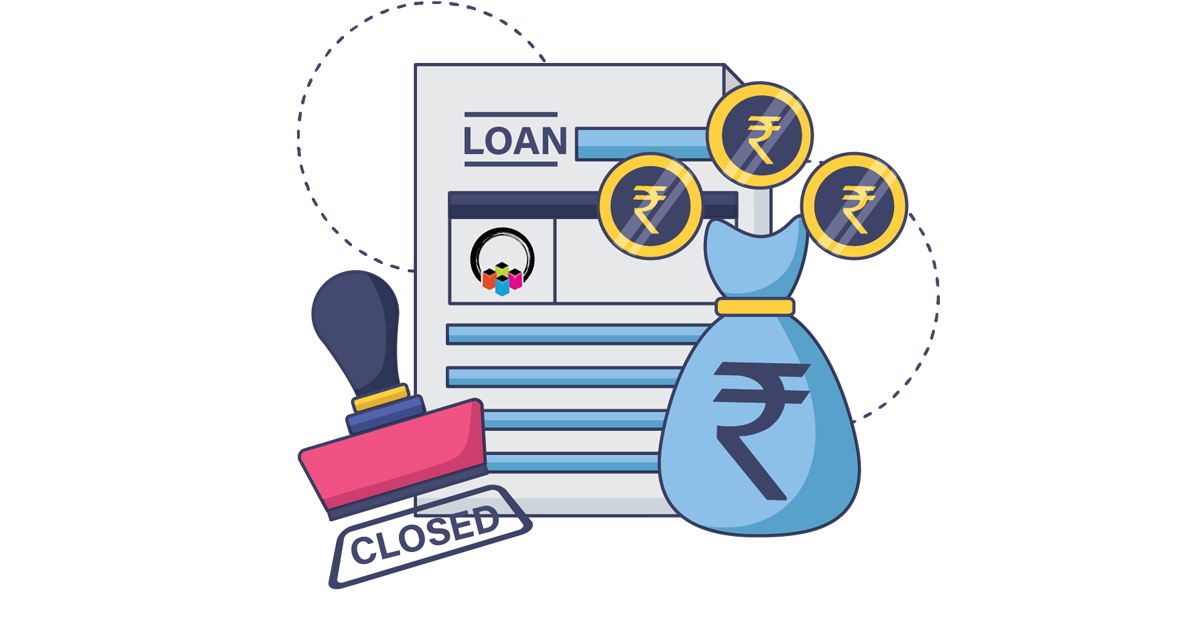 Obtaining a quick personal loan is easy. You only have to fill up your application and demonstrate your creditworthiness. Today's financial systems are the best options for borrowing money because they can design tailor-made loans for the borrower's needs and requirements.
Regardless of the circumstance, whether it be to buy vehicles or property, further education, or receive an emergency healthcare loan, personal loans are available for any situation. Personal loans have a great degree of flexibility in terms of usage, the repayment period given, and settlement, but they do not carry a lot of burdens in terms of collateral. The online world has created much competition for lending and borrowing personal loans.
Once you fill out an application, you can get personal loans within 24 to 36 hours if you have filled out the form correctly. Financial institutions or private money lenders quickly determine the loan amount you can get based on your needs and creditworthiness.
What are Personal Loans
Personal loans are usually taken over a short period; for example, 60 months. One can even submit the application form online, and it will assist you in understanding your loan amount and the repayment period. If at any time you feel comfortable and ready to repay the loan, you are free to clear it early before the repayment period. There are several advantages to pre-close personal loan.
The Importance of Prioritizing
One of the most important things you can do when it comes to a personal loan is to ensure that you prioritize the loan in your finances. What this means is that you put as much importance as possible on the amount you borrow, the length of time you borrow it, and the repayment schedule that you choose.
Ideally, you would borrow money only as a last resort, after other options for funding your goals have been exhausted. However, some people make the mistake of putting all their eggs in one basket—borrowing money to buy an expensive item such as a car, house, or vacation home. Spending money on things that are irrelevant and not required to impress someone is a complete waste of finances, and one must try to keep themselves away from such an attitude.
What is Collateral, and is it Useful for Loans?
Collateral is something which is used as a security by banks or money lenders in return for a loan. Collateral is the difference between the loan amount and the market value of your asset. So, if your house is worth Rs 200,000 and you borrow Rs 100,000, then your collateral is Rs 100,000 × Rs 200,000 = Rs 200,000. Collateral is essential for short-term loans like a mortgage, checking, or savings account loan. It is not necessary for short-term personal loans.
What is a Pre-Closure of Personal Loan?
Many people decide to borrow on their own without considering the consequences. Most people also repay their loans at the first opportunity, and they have a wide range of reasons for doing so.
A pre-closure is when one decides to fully complete their loan repayment even before their due date has been reached, paying the pending sum immediately instead of making monthly payments. You can save substantial interest and EMIs by pre-closing a loan. Before signing any paper or bond with the financial companies to avail of a loan, always read the terms and conditions. It will be beneficial in the long run.
Do You Think it is a Good Idea to Close Your Personal Loans Early?
Online personal loans have slightly different procedures for creating, using and disputing an account balance. As far as online loans are concerned, the amount owed is recorded in the borrower's online account, and one receives an acknowledgement once the debt is paid off. A NOC and loan closure certificate will be required to close your loan officially.
If you are looking at offline loans, you must produce all the necessary government-issued ID documents (such as government ID cards, bank account numbers, and recent electronic payments) and your current EMI and payment history.
Be ready with all the necessary documents, as the banking officials or private money lenders can ask you for additional documents during the foreclosure process. There are some financial institutions and lenders that might charge borrowers a foreclosure fee, but it is still prudent to check with the lender and receive all your questions before owing anything else to the lender.
The foreclosure process takes a certain amount of time, and only after checking and analyzing all the paperwork and documents required, the lender will validate them. After acknowledging the documents, the foreclosure process begins. Also, the financial institution will issue a letter acknowledging the foreclosure, which is a must for a borrower.
It is also vital to note that you should obtain all original documents from the lender submitted during the loan application process for them to be posted or emailed. After the loan is finished, the bank will send or publish a document indicating completion.
Effect of Pre-Closure of Loan on Your Credit Score?
Understand that loan foreclosure never affects your credit score. Once you have paid off your loan in full, your credit report will display a 'closed' status.
Do You Have to Pay for Pre-Closures?
Before making a decision, perform a cost-benefit analysis and carefully read your loan's terms and conditions.
It may be advisable to inquire with the lender if they have not applied or included any prepayment penalties on the foreclosure amount calculation. The Reserve Bank of India released guidelines in August 2019 stating that banks and NBFCs must not charge fees for loan foreclosure or prepayment penalties for floating interest rate term loans.
Every financial institution has a different lock-in period before which the loan must be closed. The borrower may even be charged a pre-closure fee by the financial institution, which differs from one institution to the next, and it is crucial to check at the very beginning.
How Much Do You Have to Pay Off Before You Start Building Cash?
If you find yourself with good finances and consider utilizing the extra cash, then it is a great idea to look for loan foreclosure even if you have time to repay all your loan amount. It is advisable to prepay your loan before the end of your tenure to enjoy some savings. Be sure to pre-close before you reach the end of your loan period. You will be provided with an opportunity to save some money. Interest rates are at their highest at the beginning of a loan period, and prepaying at the start of your tenure will provide you with more advantages than later.
Before repaying a loan amount on a foreclosure basis, do check if there is any personal loan tax benefit with this or not, even if you are losing some tax advantages with this do consult someone. Keep in mind to check whether you will save any interest on the loan by prepaying it.
Bottom Line
The credit report issued by the lender after a foreclosure reflects the borrower's financial standing and stability. The credit score is used by lenders to assess creditworthiness and to determine loan parameters and conditions in the credit report. The credit report must be updated after a foreclosure to ensure the process is complete.