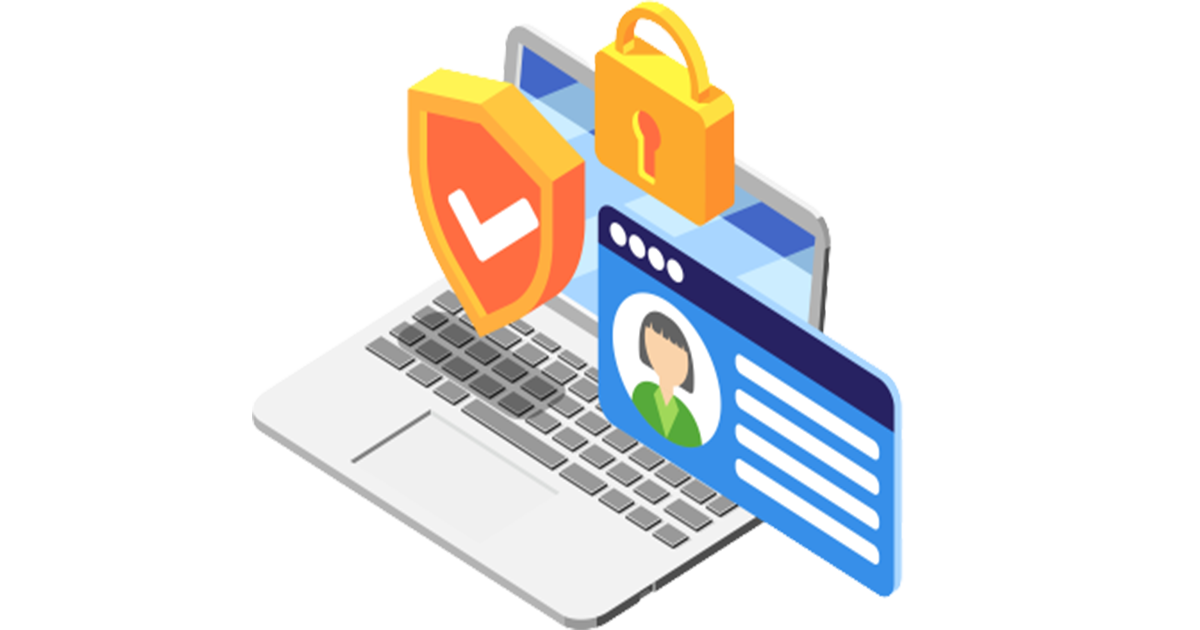 The Indian banking industry has changed as customer demands have evolved with time. The customer today is not willing to wait in long queues; he or she wants excellent service, quick and hassle-free documentation, and convenient digital channels.
About 77% of customers use digital channels for personal banking. They want to get instant loan approval, and there is a high lending appetite in India as well—banks in India lend out a large sum of money every month.
Today, money is becoming digital, and banks are introducing a variety of digital channels for their customers. Online banking has become the backbone of every banking system in India. These include direct online debit, online bill payment, online home loan disbursement, and loans in general.
The online banking system has been increasing recently due to the ease of getting the loan sanctioned quickly and lending out at lower interest rates. This has been made possible by companies such as lendingplate, where you can get a short-term loan on an Aadhar card.
Since the customer prefers a digital channel for taking out loans and verifying his documents, the bank uses the information from the customer's Aadhar card. It is possible to get a loan of up to 2 lakhs, provided one has an Aadhar card and is willing to provide all the necessary details. The banks are making good use of all this. They can give loans for a lower interest rate that could have otherwise been charged in full, just because there was no way of knowing without Aadhar cards and other digital means.
What is Aadhar Card?
An Aadhar Card is a 12-digit unique identification number issued to a resident Indian citizen by the Government of India. It's a kind of digital biometric identity. It exists in print and electronic form, but the printed Aadhar card is the official proof that you are an Aadhar card holder. As such, you must carry this card wherever you go.
An Aadhar card is the necessary banking ID proof. It is a must to avail of various government schemes and benefits from various private companies by giving your Aadhar card number.
Many people want to take loans in medical emergency situations. But banks often refuse them because they do not have assets or good credit history, and this often leads them to use the services of a private lender. A private lender gives loans at very high interest rates. An Aadhar card comes into play to get the loan without any hassle from the banks or private money lenders.
Steps to Getting a Short-Term Loan with Aadhar Card
First, get your Aadhar card number from your local Aadhar section.
Open a bank account in any nationalized bank if you do not have one yet.
Go through the documents that will be required to be submitted to the bank as per your loan eligibility, depending on that particular financial institution or company you will be applying for a loan with.
Submit all the documents the bank asks for and obtain approval of your loan application by providing all the required details, including those required by banks for Aadhar validation, along with a copy of your Aadhar Card number, signature, and other statutory documents.
Eligibility Criteria to Get Small Cash Loans
Before you apply for a short-term loan, it would be good to know the eligibility criteria of the bank or institution you are planning to avail.
Here are the eligibility criteria for getting a short-term loan from lendingplate:
Proof of your identity: This can be a valid photo ID like a passport, driving license, voter ID card, or an Aadhar card.

Proof of Income: A salary slip showing the net monthly income to be drawn on a current account in the applicant's name A bank statement will also serve as proof of income.

Proof of residence: The bank will require proof of the address where you live. The most common document is a valid government-issued ID with a photo (your passport, PAN Card, or driving license). The other way to prove that you are the rightful owner of an account is by providing utility bills like water, electricity, telephone bill, etc.

Require Documents for a Short-Term Loan on Aadhar Card
You should have all the documents required by the bank or institution where you are availing of the loan. If there are any missing documents, you might face some problems in getting your short-term loan sanctioned. So, it would be best to prepare all the needed documents in advance.
It must be noted that one must attain age of 21 years before applying for a loan. If you are under that, then you stand no chance.
Features and Advantages of Getting a Short-Term
You can get a loan of up to 2 lakhs. This is the highest limit for getting a loan through an Aadhar card.

The loan duration is a short-term one that lasts for 3 months to 12 months. This means you can pay it back as per your convenient time schedule.

The rates of interest charged on these loans are lower as compared to other loans available for the same amount with a longer duration.

You can get instant approval of your application, which means you receive the money right into your bank account right after you submit all the required documents and verification.

No security is needed.
If you apply for a short-term loan on Aadhar, you won't need to provide collateral or any security to the bank, as this is a small loan taken out to use for some urgent needs for which you may not want to wait very long.
Why is an Aadhar Card Required to Obtain a Short-Term Loan?
With ever-increasing awareness, people are also becoming more aware of their rights. Some of the most common rights that people have been asking for and getting granted are the right to privacy. So, if you want to get a short-term loan using your Aadhar card, you should be aware of all your rights and how to use them to your advantage.
It's a fact that if you are applying for a loan using an Aadhar card as proof of your identity, you could be deprived of the right to privacy. As per the law, banks need to ask for all the mandatory documents needed to validate your identity and identification if you are availing of a loan on an Aadhar card. If you cannot provide any such document, then it could be a hurdle in getting the loan sanctioned as per your eligibility.
So always have all the necessary documents ready with you while applying for a short- term loan on your Aadhar card. If you do not have any other proof of identity and may still be availing of an Aadhar-based loan, the bank will not insist on any other document as this is something that is already provided by the Aadhar card.
If you are going to get a loan on Aadhar Card, it helps you save some time and makes it easier for you to immediately get the desired amount of money in your bank account. Besides, the rates are much lower, so it won't drain you financially. Usually, a short-term loan comes with low interest rates since it's paid in a short time.
The banks and the institutions like lendingplate are offering short-term loans on your Aadhar card as a part of their collection. You can apply for a short-term loan online by filling out an application form with all your necessary details and also providing your Aadhar number as identity proof.
The maximum short-term loan amount you can avail yourself is 2 lakhs. You can repay the loan at your convenience for 3-12 months, as the loan is only for a short-term period. The interest rates charged on such loans are also lower compared to other loans provided for the same amount and time.
You do not need to provide any security or collateral to avail of the short-term loan on Aadhar card. If this is a small sum of money and you are unable to repay it after using it, it will be difficult for you to use it again.So it would be better to focus on paying back the amount before you take out another loan on your Aadhaar card to avoid having an extra cash crunch.
Banks or institutions are now making it easier for people by providing an instant approval facility within 4 hours of your application submission.
You must fill out the application form with all your details online and provide your Aadhar card number as identity proof. Within a short span of time, you can have your loan amount transferred directly into your bank account.
For people who want to take out a loan on their Aadhar without any hassles and without having to go through all the hassles, some banks provide while taking out a loan, the process is simple online at lendingplate. You can fill up the application form online and submit all your details for verification.
Application Process for Short Term Loan
Step 1: Choose the "Apply button" — The first thing to do is to go to the lendingplate website and click the "Apply" button to start your application procedure. This will take you to another page showing the application form, where you can fill out all the necessary details.
Step 2: Fill out the Form — Fill out the form with all of your information, such as your personal information, bank account number, the amount you are applying for, and so on.
Step 3: Enter your Aadhar Number — Submit an Aadhar number and allow the Aadhar-based authentication.
Step 4: Submit Income Documents — Submit income documents as proof of your income and identity so that they can be validated.
Step 5: Wait for Approval — After you fill in the application form, you will need approval from the lender.
Get a Loan on Your Aadhar Card Today!
This is one of the best ways to get quick cash and save time. The procedure is very simple and hassle-free, making it even more attractive for people looking forward to getting a loan.
After submitting all the required details, you will be asked to verify the same through one online verification or by contacting the bank.
The bank will then confirm that you have submitted all the necessary documents and ensure they match your Aadhar card number. Once they are satisfied with your application, they will start working on it, and within a short period, you can receive a good amount of money directly into your bank account.
If you are applying for a loan through an Aadhar card, you need to provide your name, address, date of birth, and Aadhar number.
Concluding Words
If you are looking for a way to lower your financial burden and get out of debt, then getting a short-term loan on Aadhar card is the easiest and most convenient way. Even if you think that taking out a loan via this route might not be the best option, remember that many other benefits are associated with it.
This is one of the best ways to save time and make it easier to have money directly transferred into your bank account within no time. All you need to do is fill in all the details on the application form and submit it online. You will get instant approval and receive your funds instantly in your account.
lendingplate is a complete solution for loan seekers who are looking for easy and affordable loans. You can get an affordable loan with a good interest rate here.
lendingplate provides short-term loans on Aadhar card for the personal, business, and financial needs of those with a bad credit history. It is designed so that it doesn't require any collateral or, in other words, proof of income. This makes it more effective than other types of loans requiring proof of income and collaterals.