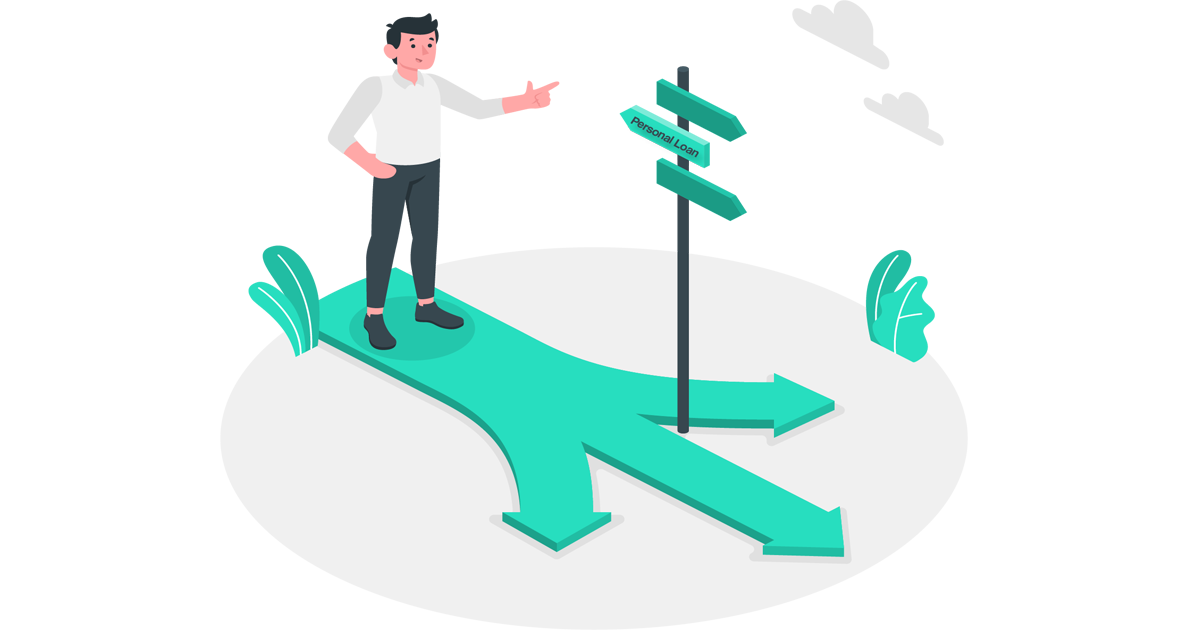 We all need finances for a variety of reasons in our various stages of life. You might require cash to cover your medical costs, a wedding celebration, a vacation, higher schooling, and so on. With a set monthly paycheck, it can be difficult to cover such erratic and unexpectedly high expenses.
TYou can easily cover the cost of any medical emergency, holiday or educational plans, a wedding, or even home construction with personal loans if you are a salaried person. These loans aid in ensuring that salaried workers are prepared to handle any unforeseen expenses that may arise.
Lenders frequently approach salaried workers and present them with pre-approved personal loans. However, not everyone can be pre-approved for a loan because it depends on their relationship with the lender, and these offers aren't always the best ones for a person's circumstances. Thankfully, there are approaches by which people in the military can easily qualify for a personal loan.
Documents required to qualify for a personal loan for salaried employees
Identification proof (copy of passport, voter ID card, licence, or Aadhaar)
Address verification (copies of a passport, voter ID, driver's licence, or Aadhaar)
Bank statements from the previous three months are required.
Two recent pay stubs or a current wage certificate, as well as the most recent Form 16 proof of final use
Meet the Lender's Eligibility Requirements
To be eligible for a personal loan, an applicant must meet the requirements, which differ amongst lenders. For instance, lendingplate salary-based personal loan eligibility requirements are as follows:
| | |
| --- | --- |
| Citizenship | Indian |
| Age | 21 Years or older |
| Income | ₹20,000/Month |
| Employment Status | Self-employed with regular salary credit in bank |
| Credit Score | Should have a good credit score |
Reduce Your Debt-To-Income Ratio
Reduce the debt-to-income ratio when ready to seek a lender for a new loan. By paying off any unpaid balances on your credit card bill or other ongoing debts, you can lower your debt-to-income ratio.
High debt-to-income ratio borrowers give off the impression that they are credit- hungry consumers. Such borrowers fall under the category of high-risk applicants, so lenders are reluctant to lend them money.
A good rule of thumb is to make sure that the total of your EMIs does not surpass 30%–40% of your monthly income if you plan to apply for and qualify for personal loan. Avoid applying for a new loan if your monthly loan payback commitments exceed that amount.
Before applying for a loan, it is also a good idea to utilise a personal loan EMI calculator to determine your monthly payments so that you can better manage your finances and understand your ability to make loan payments. Before you ask for a personal loan, make sure your monthly debt payment is as small as feasible to demonstrate that you have the ability to repay the loan.
Have Documents Available
The necessary paperwork must be submitted by qualified individuals. Gathering the necessary documents before submitting will reduce delays because they are essential to a loan application. Salary employees at lendingplate must submit the following:
| Identity Proof | Address Proof | Income Proof |
| --- | --- | --- |
| Aadhaar CardVoter CardPassportDriving LicenseSelfie | Aadhar CardRent AgreementUtility Bill | PAN CardBank StatementsEmployer IDSalary SlipOffice Email ID |
Focus on Maintaining Your Credit Score
To obtain a loan, most lenders require a credit score of 750 or higher. Those who consistently pay their credit card bills and existing loan EMIs might easily build their credit score. Low debt-to-income and credit use ratios enable people to swiftly raise their credit scores. Consistently paying your bills on time, keeping your DTI and CUR low, and diversifying your credit mix are all sure-fire strategies to keep your credit score high.
Before asking for a qualification for personal loan, check your credit score to make sure it is above 750 for a rapid approval. Always keep in mind that lenders frequently base loan amounts and interest rates on the applicant's credit score.
Keep Your EMIs Under a Certain Limit
Your total monthly loan instalments should not include any of your gross monthly revenue. This demonstrates your ability to make payments. The banks can easily reject your loan application if they sense that you won't be able to repay the stated amount. You can avoid this by requesting a smaller loan and making plans to pay a portion of the debt out of your own funds. This may boost your eligibility for a personal loan while reducing your EMI cost.
Don't Submit Application More Than Once
When a borrower submits a loan application, the lender contacts a credit bureau and inquires about the possibility of your default. These inquiries, also referred to as "hard inquiries," are formal and official. They appear on your credit report as well.
Lenders see borrowers poorly when they have a number of loan applications reported on their credit report. Financial organisations are hesitant to lend them money because they appear to be credit-hungry.
A borrower is considered a high-risk applicant if their credit report shows many loan applications. Lenders are more likely to reject these borrowers' loan applications. As a result, it is advisable to thoroughly weigh all of your options before asking for a loan. Before applying for a personal loan, borrowers can use an eligibility to qualify for a personal loan calculator to determine their maximum borrowing capacity and review the lender's eligibility requirements.
This will make it easier for them to apply for a loan that is specifically tailored to meet their needs.
Include All Forms of Income
One's salary does not always have to be their only source of income. They might also make money from other sources. These could consist of rental income, interest from investments, earnings from side jobs, etc.
Applicants with a high salary and few debts are preferred by lenders. A borrower must therefore list all of their revenue streams in their loan application in addition to their normal wage. It will demonstrate to the lender that the applicant has sufficient income to pay back the loan. The likelihood of acceptance increases with money. Including a close relative with good credit and a steady salary can also be beneficial.
Conclusion
A salaried worker might use the aforementioned advice to guide their online application for a personal loan. To benefit from the advantages of an instant personal loan, be sure to adhere to them. Salaried employees can easily begin their application process online and avail loans easily.