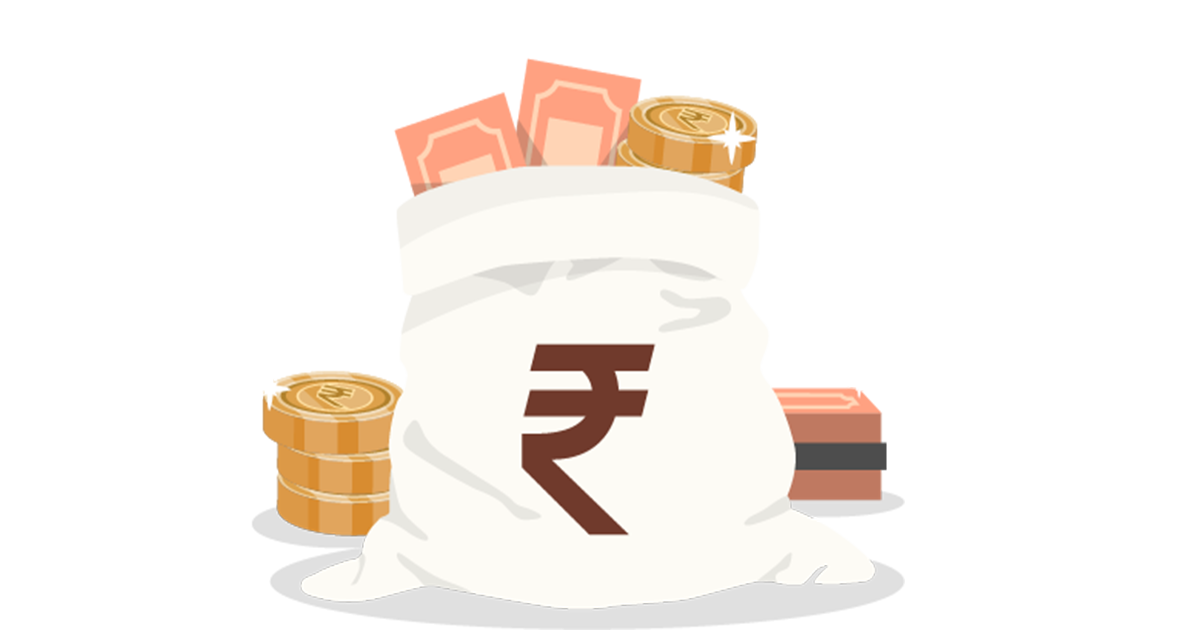 Pre-approved personal loans are disbursed instantly to a limited number of customers. There is minimal paperwork needed, and no collateral or security is required. For the fast- lending facility, all you need is a solid credit history and repayment history.
Numerous banks and non-banking financial institutions (NBFI) in India provide this kind of loan facility in an effort to boost loan product sales, address clients' urgent financial demands, and drastically cut down loan disbursal times. For pre-approved loans, the interest rate might range from 10.49% p.a. to 14% p.a.
However, the interest rate may vary from bank to bank, so before applying for a personal loan, you should confirm it with the lender. You may be selected as an eligible customer for a number of reasons, including the following:
The bank may have analysed your credit history with them and noted a healthy bank balance and transaction rate.
The bank may have verified your credit score and discovered you to be a good customer.
You might have previously gotten a loan from the bank and paid it back on time and consistently.
The bank may be keeping an eye on your income and spending patterns in relation to your creditworthiness.
Pre-approved Personal Loan Features
Rapid Loan Disbursement: The Pre-approved personal loan will be quickly transferred directly to your account if you are an existing customer of the bank or NBFC.
Minimum Supporting Documents: Instant loans are simple to obtain; the procedure is seen as hassle-free because there is less need for extensive documents in order to approve a loan.
No Security or Collateral Is Needed: Customers for Pre-approved personal loans do not need to offer any security or collateral in order to receive immediate loans.
Differential Loan Amounts: Each person's pre-approved loan amount is different. The amount of the loan is determined by variables such as the customer's credit history and repayment history.
Repayment Option: Equated Monthly Instalments are required for pre-approved personal loan. Customers who already have an account with the bank (lender) might choose to pay their EMIs automatically through this method. The typical repayment period ranges from 12 to 60 months.
Fees and Charges: During and after the disbursement of Pre approved personal loan, lenders impose a variety of fees and costs on their clients, including processing fees, security fees, EMI bounce charges, outstation collection expenses, penal interest, foreclosure fees, etc. Different lenders have different terms and conditions for the applicable fees and charges.
You may also read this: NBFCs Loans
Advantages of pre-approved Personal Loans
1. Quick Funding or Immediate Funds:
Pre-approved personal loans might provide a safety net when you require quick cash to take care of your financial obligations. Once the verification process is complete, the loan will be approved and disbursed the same day within a few minutes. The loan amount may be used for any private objective.
2. Competitive Interest Rates:
If your credit history is good, you may be eligible for a fast loan offer. Your track record of on- time payments shows that you have good money management, so the lender will provide you a competitive interest rate because you don't pose a credit or lender risk.
3. Adaptable Loan Terms:
You can select a loan repayment schedule that works for you. The typical range is 12 to 60 months. In order to avoid defaulting on loan payments, take your ability to repay into account while picking the loan tenure.
4. No or Little Documentation
Existing clients who qualify for fast loans don't need to bother about providing documents because the bank already has your KYC, bank, and income information on file.
5. Paperless Loan Application Process:
The majority of lenders offer an online loan option where you can fill out and submit an online form to request a pre-approved personal loan using their website or mobile app.
6. Enhanced Processing:
You won't be scrutinised too closely because you have already met the requirements for the loan. Your loan could be authorised and disbursed in a day if all of your paperwork is in order and your financial information is accurate.
7. Negotiating Ability
Instead of you coming in with a request, the bank will approach you for a pre-approved personal loan. This indicates that you are in a position to haggle over the loan's terms with your bank manager or relationship manager in order to reduce the interest rate or lengthen the loan's lifespan or period of repayment. However, this benefit would not apply if you submitted your application online because there would be no human involvement.
8. Special Deals
The bank may also provide little incentives like processing fee waivers, cheaper interest rates than those for regular clients, EMI holidays for 1-3 months, etc. to entice you to take out a pre-approved personal loan. These benefits will help to somewhat lower your predicted overall debt if you really require a loan.
Eligibility for Pre-Approval Personal Loan
Customers that qualify must have a solid credit history.
should already be bank customers. Some banks also make loans to new clients.
must have a spotless record of debt repayment.
If a customer has a sizable amount of money in their account and a steady source of income, they are also eligible for pre-approved personal loan even if they have no credit history or payback history.
How to Apply for a Pre-Approval Personal Loan?
If a Pre-approved personal loan offer is available for you, inquire with your bank. To see if you qualify for a pre-approved loan, log into your net banking account.
Submit a properly completed loan application form that can be found on the lender's website, in a branch location, by SMS, or through a mobile app.
Pick the appropriate loan amount and term for payback.
After the bank has successfully verified your information and you have accepted the offer, the loan amount will be credited to your bank account.
Tips to Get a Pre-Approved Personal Loan
For a Pre-approved personal loan, maintain a high credit score, a clean credit history, a track record of on-time payments, a steady source of income, and sizable savings.
Check with your lender as such loans might only be offered for a limited time.
Be sure to discuss the terms and circumstances of these loans with your lender, paying particular attention to the applicable fees and charges.
Do some research before submitting an application for the fast loan. Select the loan that best meets your demands by contrasting its features and interest rate with those of other loan offers that have been pre-approved.
You may also read this: Difference between Credit and Cibil score
Conclusion
Typically, short-term credits with no security or collateral include personal loans and pre- approved loans. The distinction is that while personal loan applications might be granted or denied by the lender, pre-approved personal loans are an invitation to apply for speedy cash.
Your financial demands should be taken into account before submitting an application for any form of a loan. A pre-approved loan should only be chosen if you require money right now. If you have the means to pay back the loan on time, selecting a quick loan with suitable and advantageous characteristics is a good option.