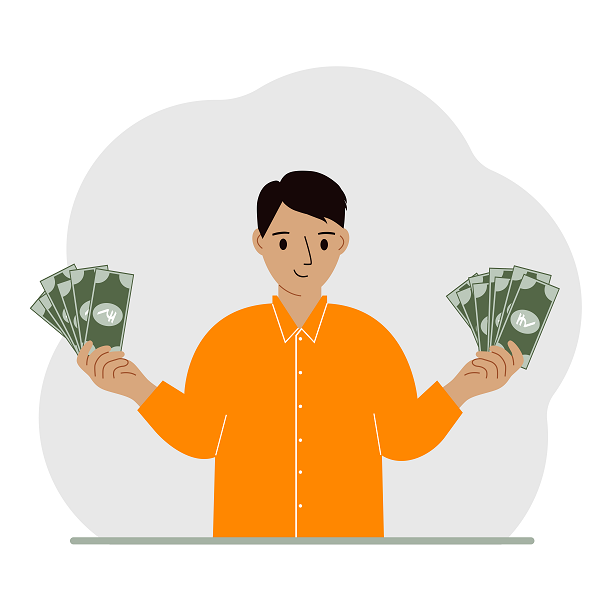 Introduction
Money allows people to fulfil their basic needs and dreams, such as unexpected medical expenses or sudden home repairs. These situations can disrupt our financial stability. Urgent personal loans have emerged as a valuable solution to deal with these crises and the financial recovery. In this blog post, we will delve into the world of urgent personal loans, exploring their purpose, application process, benefits, potential risks, and responsible management.

Understanding Urgent Personal Loans
An urgent loan, also known as an emergency loan for the short term, These loans are called unsecured loans and are designed to provide quick access to funds during unexpected financial emergencies. Unlike traditional loans that involve a lengthy approval process, urgent personal loans are tailored for quick accessibility, often with minimal documentation and disbursal in a few hours or a day.

Situations Where Urgent Personal Loans are Relevant
Urgent personal loans serve as a financial lifeline in various situations:
1. Medical Emergencies: Health crises can lead to unexpected medical bills, putting immense pressure on finances. Urgent personal loans can provide the necessary funds to cover medical expenses. A quick loan provides funds within hours to pay medical bill.
2. Vehicle Repairs: A reliable vehicle is essential for many daily activities. When your car breaks down suddenly, an urgent personal loan can help you get back on the road swiftly.
3. Home Repairs: From plumbing disasters to electrical issues, home repairs can't always wait. Urgent personal loans can prevent further damage and ensure the safety of your living space.
4. Education Expenses: Whether you're pursuing higher education or supporting a family member's learning journey, urgent personal loans can bridge the financial gap until stability is restored.
lendingplate Application Process for Personal Loan: Step-by-Step
It is important to choose a reliable lender to secure an urgent personal loan. There are thousands of personal loan lenders in India; check their official websites, interest rates, customer reviews, and read all terms and conditions very carefully. Choose a reliable lender who should be transparent in their terms and conditions.
lendingplate is a safe and reliable lender for urgent personal loans. It provides instant approval and disbursal for salaried professionals.
You can follow step by step process to apply for an urgent loan.
Step 1: Visit the official website, lendingplate.com
Step 2: Click on the "Apply Now" button; it will redirect you to their personal loan page.
Step 3: Fill in your mobile number and verify it with an OTP, which will be received on your mobile.
Step 4: Provide the pin code of your location and click on "Proceed".
Step 5: Provide all the basic details, such as gender, DOB, address, income details, and email.
Step 6: Capture a clear selfie and click on the submit button. Wait for a minute to generate your CRIF report in the backend.

Step 7: Fill in your employment details, like your designation, employer name, address, area pin code and verify your work email.

Step 8: Upload the required documents, like the bank statement and salary slip.
Step 9: Verify, upload your address proof, and verify your Aadhaar, then click on "Submit". lendingplate's loan officer will contact you soon to process your application further.
Step 10: After getting approval of your loan application, you'll get the loan amount in your bank account.
The Benefits and Risks of Urgent Loans
While urgent personal loans can be a valuable resource but there may have some risks if a borrower unable to manage personal loan repayment. It's essential to understand both their benefits and potential risks. Let's understand the pros and cons of having a personal loan:

Benefits of Urgent Personal Loans:
- Quick Access: Urgent personal loans offer quick access to funds, addressing immediate financial needs.
- Minimal Documentation: The application process is streamlined, often requiring only essential documents.
- Flexibility: Borrowers can use the loan amount for any purpose, such as medical bills, home repairs, shopping, and other types of debt consolidation.
- No Collateral: Personal loans are typically unsecured, meaning you don't need to put up collateral. Even secured loans are not collateral-free.
- Build Credit: Responsible repayment can positively impact your credit score, which will increase your chances of getting a higher loan amount and instant approval in the future.
Risks of Urgent Personal Loans:
- High Interest Rates: Urgent personal loans might come with higher interest rates due to their short-term nature or low creditworthiness.
- Potential Debt Cycle: Mismanaged loans can lead to a cycle of debt if borrowers continually rely on them, which may put a borrower in a debt trap.
- Impact on Credit Score: Missed payments or defaulting on the loan can harm your credit score. A default can remain on your credit report for several years, making it difficult to secure loans.
- Predatory Lenders: Some cheap lenders might take advantage of urgent or desperate situations, so it's crucial to choose reputable sources.

Responsible Management of Urgent Personal Loans
Availing a personal loan is a responsibility to repay the loan amount on time. Using personal loans responsibly is crucial to avoid further financial distress. Here are the following points that a borrower should keep in mind before applying for a personal loan:

Assess Actual Need: Borrow only what's necessary to cover your immediate expenses and avoid overburdening yourself with unnecessary debt.
Understand Terms: Thoroughly comprehend the loan terms, including interest rates, repayment schedules, and any additional fees.
Create a Repayment Plan: Develop a feasible repayment strategy that fits within your budget to ensure timely payments.
Prioritize Repayment: Make your loan payments a priority to avoid accumulating additional interest and charges.
Avoid Multiple Loans: Steer clear of taking out multiple urgent personal loans simultaneously, as this can lead to a cycle of debt.
Conclusion Urgent loans offer a valuable lifeline to deal with unexpected financial crises, providing a temporary solution to bridge the gap. By understanding their purpose, evaluating their benefits and risks, and managing them responsibly, you can navigate these loans effectively. Remember, while urgent personal loans can provide immediate relief, a well-structured financial plan and an emergency fund are essential for long-term financial stability. Utilize these loans wisely, prioritize responsible repayment, and strive for holistic financial well-being.