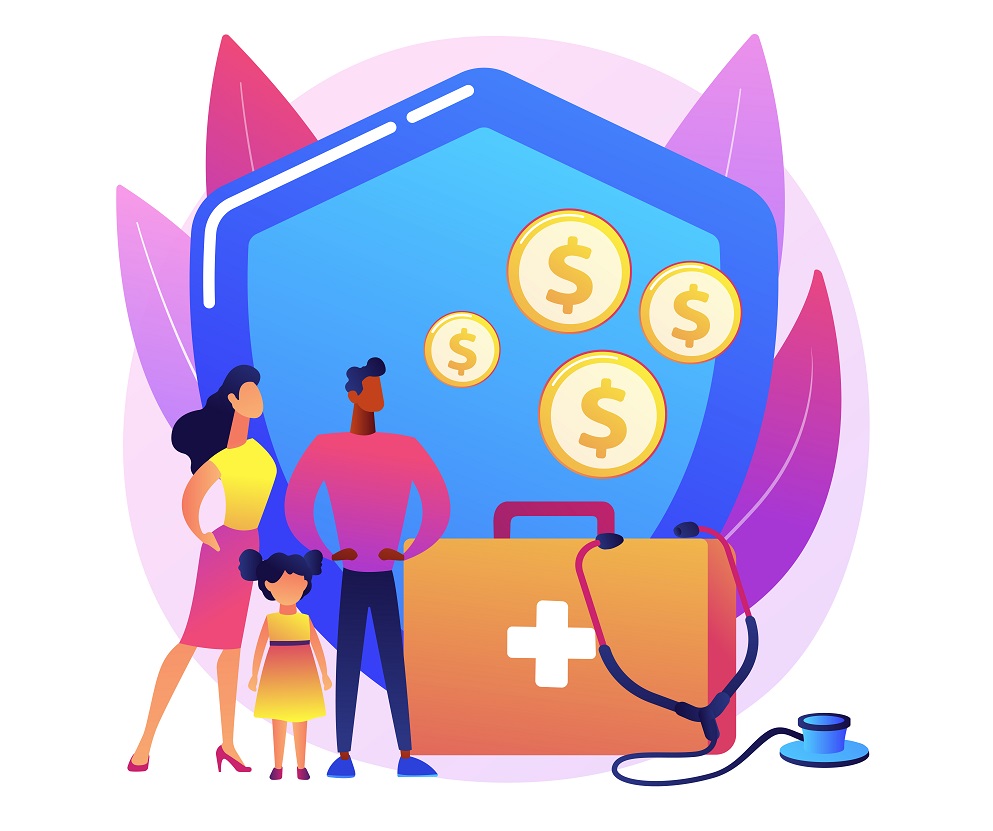 Financial emergencies don't come knocking at the door, and with these harsh economic conditions, handling some money-related problems can be tricky. Furthermore, there is no emergency fund you had set aside for rainy days. Maybe you can try liquidating your assets. But is it the right option if large amounts are involved? What about credit cards? They come at higher rates, so they aren't a good option.
An emergency personal loan could be a far better alternative, thanks to their lower interest rates. Besides, lenders offer a simple online application process to get cash quickly. What's more, such loans have flexible terms and monthly payments that fit your budget comfortably.
What's an Emergency Loan?
Dealing with a financial crisis can be tough. However, an urgent personal loan can provide the relief you've been looking for. Generally, these unsecured personal loans are approved in a few hours or at most two days. Furthermore, no collateral is needed to obtain them. You can get the funds in your account on the same day.
Emergency loans are given in lump sums and should be repaid in monthly instalments in the set period. The loan terms vary by product, and the rates can be variable or fixed. A loan with a fixed rate means that the payments you make each month will fluctuate with time.
Personal emergency loans are also an unsecured type of loan. Also, there are secured emergency loans as well, which require providing an asset as collateral.
What Are the Features of an Emergency Loan?
The interest rates for emergency loans vary from one lender to another. Make sure you check the rates of each lender and compare them.
An emergency personal loan comes with various features that make it a good choice for any person in need of quick cash. They are as follows:
Competitive interest rates.
Flexible terms of payment.
Easy online process and instant disbursal within 24 hours.
No collateral required.
Minimum documentation required.
Why Get Personal Loans for Emergency?
Taking care of finances is already intimidating, and the difficulty only intensifies when you add a financial emergency. Any person can relate to this challenge, and we all feel overwhelmed. Personal loans are the best when you need funds urgently, mainly because of their flexibility. They are very affordable when compared to credit cards.
Below are reasons to get a personal loan for emergency:
You Get Approved for Funds Faster
Managing unexpected expenses can be tricky. Take car repair, for instance. If your engine suddenly fails, you must fix it immediately because you rely on it for transportation. If you don't have the funds, you could consider taking out an emergency personal loan.
Nowadays, you can get an emergency loan online in the comfort of your home without spending a dime travelling to and from the bank. Everything is done online, no going through the hassle of paperwork. You just have to submit your application online and wait for approval. The approval may take a few hours to a day, and after being approved, you can get your money instantly within a day or a few more days.
It Comes at Lower Rates
If you are weighing up financing options for an emergency, personal loans come with surprisingly low-interest rates. Moreover, the better your credit history is, the more competitive a rate you can get on such loans. By obtaining a low-interest rate, you can reduce the overall cost of your loan and save thousands of rupees.
Some lenders don't consider your credit score. Instead, they focus on more practical factors such as income and past employment records, which isn't the case with banks. This is a relief to those with a poor credit score.
It's Highly Flexible Compared to Other Lines of Credit
Emergency loan comes with flexible terms of repayment. Many lenders provide loan tenures that range from three months to five years, which is very helpful for borrowers. Your monthly EMIs will be tailored to your budget, and you can use the money for any purpose, whether it is going on a vacation or paying your daily expenses. Whether you want to pay medical bills, car repairs, or education costs, you can use the funds for any purpose.
You Get a One Lump Sum Payment
When you apply for an urgent personal loan, you get the funds as one large lump sum. It makes it easier to manage your money and pay for the emergency you have to take care of, whether it is to pay a medical bill. Besides, paying a loan with a fixed interest rate and regular monthly payments is stress-free.
Fewer Documents are Needed
Another benefit of availing a personal loan is that less documentation is needed. You only have to submit basic documents like proof of income, identity, and banking details. Once you submit them online, you must wait a few hours or days to get approved.
Therefore, if you need to pay a medical bill or renovate your home, you can get an emergency personal loan without difficulty. It is fast, easy, and less time-consuming.
You may also read this: Pros and Cons of Unsecured Loans
Eligibility Criteria for Online Emergency Loan
The eligibility criteria for personal loan vary from lender to lender. The following are eligibility criteria to apply for an emergency loan through lendingplate: The applicant should be at least 21 years.
You should be salaried or self-employed, earning an income.
You should be earning a salary of Rs 20,000 per month.
Be an Indian citizen.
Documents Required for Emergency Personal Loan
| Identity Proof | Address Proof | Income Proof |
| --- | --- | --- |
| An Aadhaar Card | Aadhaar | A Bank Statement |
| Valid Indian Passport | Utility Bill | Your Employer's ID |
| Valid Voter ID | Bank statement or Credit Card | Your salary payslip |
| Valid Driver's License | Agreement on your Rent | Work Email |
What to Use a Personal Loan Emergency For:
Emergency Loan can cover various costs, such as medical bills and home repairs. However, they are versatile enough to also assist with other miscellaneous expenses, such as:
Everyday Costs: When you lose your job or you can no longer work for some reason, you may take out a personal emergency loan to cater for groceries, utilities, and other bills. Monthly expenses can differ depending on the family size and your location, on average, Indian households spend over Rs. 15,000 – 30,000 per month.
Home Repairs: As a homeowner, there's nothing worse than dealing with annoying household repairs such as a dripping faucet, a malfunctioning furnace, or cracked siding. Emergency loans are an excellent way to take care of your financial situation. Normally, household repairs are estimated to range from Rs 1200 to Rs 1500 per square feet.
Medical costs: An emergency loan can come to the rescue if you or a family member require urgent medical care and your insurance policy fails to cover all expenses. In such scenarios, getting a quick personal loan is essential to offering the necessary and timely treatment.
You may also read this: Medical emergency loan
How to Know a Personal Loan is the Best Option for an Emergency
Considering a personal loan for emergency? Here's how to tell if it would be beneficial for your current state:
When You Need the Cash Faster
Many lenders today, especially those who operate online, offer funds in just a day. This makes it a better option if you need cash urgently to cater to an urgent situation.
Your Credit Score Is Good
Some lenders consider credit scores when approving loans. If you have a good credit score, your chances of having the loan application approved and at much lower interest rates with a higher credit score.
You Want to Pay Off High-Interest Debt
If you are struggling with a high rate of credit card debt, you can consider consolidating them into one low-rate loan. This way, you will pay off all your high-rate loans at once and benefit from a single, lower repayment plan.
A personal loan could be the best option if you want money to cover necessary expenses like education or medical costs, but if you intend to splurge, it is best not to take out a loan.
Whether you require a loan for home renovation, to pay your daily expenses, or just to fill a gap in your income, personal loans can help.
Typically, personal loans come with a lower interest rate than other funding sources. This is true if you have a good to excellent credit score. Additionally, many lenders can provide funding on the same day or the next, allowing you to access the necessary funds quickly.
Emergency personal loans provide convenient applications, lenient loan requirements, and swift funding.
You may also read this:Advantages and Disadvantages of Credit Cards
Should I Get a Loan for an Emergency?
When problems remain unresolved, they often worsen with time. When a financial emergency pops up, it can be stressful. If you don't have an emergency fund, it will not be a good option to dip into your savings.
However, getting a personal loan is important since you can get the funds quickly with minimal documentation. You will get your funds and be able to focus on paying your expenses now and making manageable payments in the future without depleting your savings.
Since financing can be tricky, it is essential to do research to find the best lender with favorable loan terms. There are plenty of online lenders, as well as local banks or credit unions, who may have attractive rates. Ask all relevant questions, such as interest rate amounts and payment terms, before deciding to ensure you get the best deal for your funds.
FAQs on Personal Loans for Emergency
Q1. How Fast Can I Get a Personal Emergency Loan?
Most lenders can process and disburse emergency loan within one to three business days, with a few able to offer same-day funding.
Q2. Is a Personal Emergency Loan Good?
Personal loans are a good choice to obtain money quickly compared to other loan options. An emergency loan is a good loan option if you want to pay for unexpected expenses such as car repair or if you have an urgent medical procedure.
Summary
Financial emergencies can be overwhelming, but it is not the end of the world. You should always plan and budget for them, as they are unavoidable. Whether you're saving up or have an insurance policy to rely on, ensure that you're prepared when disaster strikes.
A personal loan can help bridge the financial gap. It is perfect for home repairs, everyday costs, and medical bills. However, it can be the best solution for financial emergencies if used responsibly and cautiously.