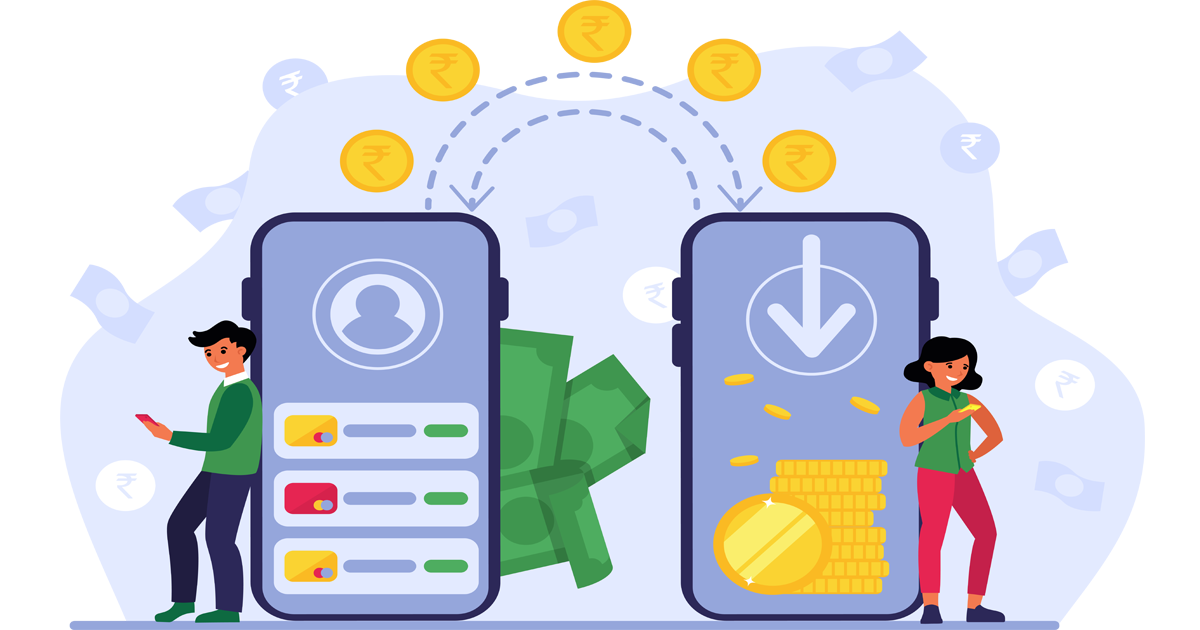 Inevitably, life will surprise you with unexpected financial demands, and you never know when a problem that requires urgent cash strikes. However, there are digital personal loans that allow you to get cash quickly. Whether you want to sort out a medical emergency or consolidate a debt, digital personal loans are the solution you need. These loans are gaining popularity as they offer convenience, speed, and affordability.
Forget the long queues, slow processing times, and piles of paperwork. Lenders have made borrowing money hassle-free by offering loans with no collateral required. All you need to do is choose the amount you want to borrow, and within minutes, you will have your funds in your account. Financial institutions have started providing digital personal loans, making it easier for you to access the cash faster. With the help of a few clicks, you can apply and get approved for a loan within a few minutes.
In short, digital loans are your go-to option when you are down financially. Continue reading to learn everything about an instant digital personal loan.
What's a Digital Personal Loan?
A digital personal loan is an unsecured loan that can be applied online. You don't have to go through many complexities while applying for such a loan. The paperwork involved is very minimal, thus giving you an easy time as you apply. With no complex forms and minimal paperwork, you can apply for the loan and receive a personal loan in 1 hour, which is perfect for any urgent financial help.
The loan you get will be determined by your credit score, your income, and other financial details. Some lenders don't consider the credit score very much, so you can still get the loan if your credit score isn't that good. To ensure you are on a safe side, it is recommended to attain a minimum score of 300. Normally, digital loans have a minimum score of 300 and a maximum score of 900. So being in between the ranges gives you an added advantage.
Moreover, you need to have a steady income and be employed. With a steady flow of income, a lender will be assured you can pay any loan on an agreed time with monthly installments. Besides, other documents are also required, such as proof of your income, address, and bank statements. Depending on the lender's policies, you may be asked for extra documents. Nonetheless, once all the paperwork is complete and submitted, it only takes a few moments for your loan to be approved.
When you apply for a digital personal loan, you don't need to provide any collateral, and there is no risk to your assets. Once approved and the loan amount is disbursed, the ball will be in your court now. How you use the loan will be up to you, but keep in mind that you have to repay it in fixed monthly payments.
Eligibility Requirements for Digital Personal Loan
To be eligible for a digital personal loan, you must meet the following criteria:
1. Be at least 21 years of age - Applicants must be 21 years old or above to be eligible for a digital personal loan. This is because lenders need to be sure that the applicant is mature enough to understand and accept the loan terms.
2. Salary of INR 20,000 each month - A minimum salary of INR 20,000 must be earned each month for the applicant to be eligible for a digital personal loan.
3. Be a citizen of India - Applicants must be citizens of India to be approved for this loan.
Documents Required for a Digital Personal Loan:
This type of loan will require you to submit some documents during the application process. These may include:
Proof of identity: PAN Card/Voter ID.
Address proof: Aadhaar card/utility bills or bank statement.
Income proof: salary slips and bank statements.
Once you have all of these documents and meet the eligibility criteria, you can apply for a digital personal loan with confidence, knowing that you will be able to get approved quickly and easily.
Why a Digital Personal Loan is a Good Choice
Digital personal loans offer a wide range of advantages, making them an attractive option for borrowers. They include:
1. Instant Access to Cash
The major perk of an instant digital personal loan is its faster approval. The loan application and document submission process can be completed online, making it a convenient way to access cash quickly. You don't have to wait for days or weeks for the approval, so you can use the funds when you need them the most.
2. No Paperwork
With this personal loan, you can have access to funds quickly and easily since the whole process involves minimal paperwork. You can apply online over the phone and get approved within minutes. We understand that when you need money urgently, the last thing you want is a complicated process with endless paperwork.
3. Get The Funds to Meet Expenses Easily
With a personal loan, you can receive your money quickly, and you get more than enough to cover your needs. As long as you meet the essential eligibility requirements, these funds are yours with no strings attached. If you want to remodel your house, pay tuition fees, or go on vacation, you are free to do anything you want. Moreover, it can also ease your financial burden by consolidating all existing debts into a single payment plan.
4. No Collateral
There's no need to provide collateral when taking out a digital loan in India, making the process much more convenient and easier. You don't have to worry about going through extra paperwork or verifying your assets as security. You can get cash quickly without any added financial strain.
5. No Hidden Costs with Digital Personal Loans
You can easily see all the costs associated with a loan before applying. These costs can be origination fees or interest fees. Still, there are other fees that may come with a loan. Digital personal loans don't come with such costs.
6. Apply Online from Anywhere
The greatest benefit of obtaining a digital personal loan is that you can apply online from anywhere. You don't need to visit a physical location, which can be time-consuming and difficult if you have a busy schedule. Digital personal loans are convenient because you only need an internet connection and can start your application from the comfort of your home or office.
7. Flexible Repayment Plans
Many institutions offer flexible repayment plans tailored to fit your budget. With these plans, you can adjust your monthly payments to match what you can afford and even take advantage of interest rate reductions or other incentives if available.
You may also read this: Installment Loans
What to Consider When Applying for a Digital Personal Loan
Before applying for an instant digital personal loan, you should do this:
1. Consider The Interest Rates
Do some research about different lenders and compare their rates. Interest rates vary between providers based on the size of your capital, types of loan, and length of the repayment plan, so choose wisely.
2. Consider All Costs
Borrowers should be vigilant about all the hidden costs that come with loans. It is essential to read the fine print carefully and become aware of additional fees like processing, prepayment, or late payment charges to get a comprehensive estimate for budgeting during their credit period. Knowing these extra expenses can help customers avoid financial trouble later on.
3. Read All Documents
Before engaging in any financial agreement, it is critical to read the documents carefully. Check for terms and conditions, repayment rules, interest rates, additional fees, and charges. If they are not understood thoroughly now, this can lead to issues later. So, be careful of such costs by reading the terms properly.
4. Avoid Sending Applications to Many Lenders
When applying for a loan, the lender will always review your credit history to gauge how dependable you are as a borrower. However, too many hard inquiries within a short time frame can harm your overall credit score and damage your credibility. To prevent this from happening, do some research on trustworthy lenders that fit with both your current debt-to-income ratio and existing credit score.
Conclusion
Digital personal loans are a great way to get the cash you need quickly and easily. They offer flexible repayment options, no paperwork required, and no collateral needed. A digital personal loan can be an excellent option for anyone with cash emergencies.