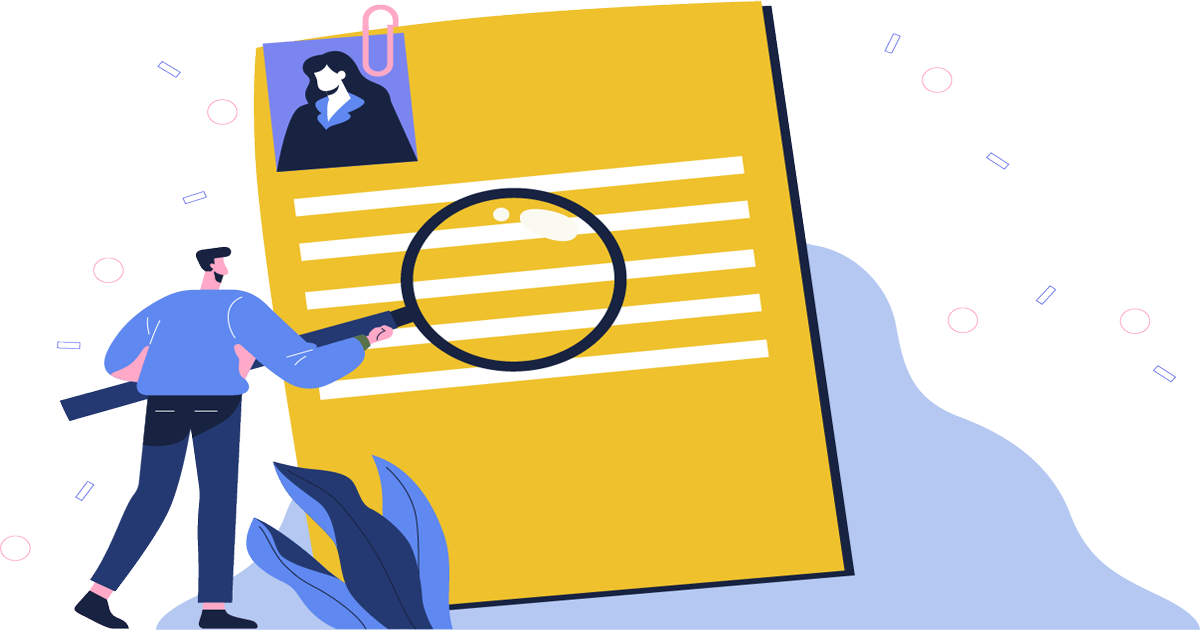 Basically, a personal loan is a type of loan that can be very beneficial to manage unanticipated costs or future emergencies. Any personal expense can be effectively financed with an instant personal loan. Additionally, a trusted lender boosts your chances of being approved for a personal loan. However, the likelihood of being turned down remains since lenders of collateral-free personal loans will evaluate your credibility in light of loan approval criteria.
Even though it's very simple to apply for a personal loan nowadays, there are a few things that affect your eligibility and raise your chances of getting approved. Personal loans are unsecured types of borrowing, as you should be aware. To prevent repayment defaults, however, lenders base loan approval on a set of requirements. Generally, it's wise to adhere to the lender's eligibility requirements.
Your ability to repay the personal loan is highly dependent on your income. An adequate monthly income from a dependable source will guarantee the lenders that EMI payments will be made on time, enhancing your affordability and making EMI repayment simpler. Lenders use your earnings to determine if you can make timely EMI repayments. With a good wage, the lender sees you as a low-risk borrower and promptly authorises your loan. Salary is not the only aspect that lenders consider when reviewing a personal loan application, though. Let's examine some other variables.
13 Factors that Decide Personal Loan Approval
1. The Sum Borrowed
Request a loan amount depending on your age, income, credit rating, credit history, etc. The likelihood of your loan application being denied increases if the amount is not fair. So, before requesting a loan, determine your capacity to repay and submit an application for a reasonable loan amount to receive loan approval.
2. Your Age
Age is a crucial factor that decides personal loan approval because it provides lenders with information about your financial stability and earning potential. Although you might not have the necessary financial stability if you are in your early 20s, you still have plenty of time to work and pay back the loan. Similarly, the earning window becomes smaller after 20 to 25 years of employment, increasing the likelihood of being rejected. As a result, to apply, the majority of lenders need that you be between the ages of 23 and 55.
3. Residential Stability
Customers who regularly change houses may not be preferred by banks. Your eligibility is positively impacted by a reliable address.
4. The Sort of Loan You Require
The requirements the bank lays out in its loan policy make the sort of loan crucial. Business loans are treated differently by banks than personal loans.
The collateral also has an impact. Compared to a secured loan and an unsecured loan has higher requirements for acceptance.
Revolving loans are subject to different regulations than term loans, as well. Instalments on a revolving loan are typically interest-only payments. A term loan has a predetermined stream of payments dispersed over a predetermined duration.
5. The Reason for Taking Out the Loan
Although it is optional, mention your motivation for choosing a loan along with the amount. The level of risk the bank is incurring by lending you money is shown by the fact that it must decide whether to lend or not. Furthermore, you appear more sincere in comparison.
6. The Reputation of The Organisation
People who work for reputable companies are more likely to get personal loans with low interest rates. Banks think that people who work for well-known companies have pretty steady careers and will make timely payments.
7. Your Monthly Income
Your monthly cash flow is an essential component of your financial profile. Your ability to repay the personal loan depends heavily on your income. It might be wise to disclose extra sources of income when you give your lender information about your income. These could include rental properties, money from a spouse's job, profits from a business, etc. Thus, lenders will be guaranteed that you will pay your debts on time. Your current monthly debt payments, their origin, and their length are taken into consideration. The most crucial element is your ability to repay, which takes us to the following consideration.
8. Payback Period
People who are more likely to repay loans quickly are preferred by lenders. Therefore, selecting a shorter repayment period will boost your likelihood of receiving the finest immediate personal loan approval. Make sure, though, that it doesn't go on for too long. According to experts, the best repayment time should be determined using the personal loan EMI calculator. You must now be aware of the impact these elements have on the loan approval procedure.
Therefore, keep these things in mind to ensure that you are the best possible borrower. Never forget to pay off your current debts before asking for a new loan. Additionally, make an effort to avoid missing any EMIs, as these are noted and give a poor impression to lenders.
9. A Favourable Credit Rating
If you're considering asking for a personal loan in India, keeping a strong credit score is crucial. Lenders determine your repayment history and whether or not to approve your loan application by looking at your credit score. Consequently, it's critical to manage your credit responsibly. Keep in mind that your chances of being approved for any loan are better if you have a higher credit score.
The optimal credit score for consumers is 630 or above. Many reputable lenders take into account additional factors that determine personal loan approval in addition to your credit score, such as the total amount of debt you have accumulated over time, how quickly you repay loans, how frequently you take out loans, if you have ever missed an EMI, etc.
10. Your Present Commitments
The quantity of current liabilities is the next significant element at play. For instance, the lender is likely to inquire thoroughly whether you have previously taken out many loans and are currently repaying them. In addition, the lender would require sufficient documentation to confirm your ability to repay the new loan you are requesting for. How much credit you have applied for is shown in your credit report. The number of recent credit report requests demonstrates this. You can find it difficult to persuade the lender to approve the loan if the number of inquiries is excessive.
11. Employment Background
One of the aspects of loan approval that demonstrates your financial security is your employment history. Additionally, it establishes your credibility as a potential borrower. Now, in order to qualify for a loan, your employment with the current employer must meet the requirements of the individual lenders. Additionally, you should have a solid professional reputation and a promising future. This will aid in the approval of personal loans.
12. Job Security
When determining whether a borrower is a good risk, lenders frequently consider their career histories. Let's say you wish to be a paid employee and apply for a personal loan.
In that instance, you must have spent at least two years working for your employer full- time. If you work for yourself, you must demonstrate that you have been profitable for at least five years. If you have a solid credit history and have been employed in your current position for a significant amount of time, lenders are more likely to approve you for a loan.
Lenders therefore rarely offer loans to borrowers who have significant gaps in their employment history or to those who constantly switch careers. Even if borrowers with low credit scores are approved for loans, lenders will charge them higher interest rates.
13. Collateral
You might be able to obtain the loan more quickly and easily if you supply the bank with collateral when you apply. Due to the fact that the loan amount is based in part on the assessed worth of the collateral, a high-value asset may result in you being granted greater credit. The asset may be mobile or immovable (land or a house). Although personal loans (including credit card debt) are unsecured, lenders will not approve a loan to buy a car or a home, establish a business, or pay for school unless there is sufficient collateral.
Conclusion
When you apply for a personal loan, your personal financial profile, which consists of these elements, is taken into account. They also affect your loan eligibility, thus it is a good idea to examine the prerequisites particular to your preferred lender beforehand. Look for a lender that provides a personal loan with appealing features and has lenient eligibility requirements to make the application process simpler.
If you have a long history with your bank and a substantial savings account, you have a better chance of getting a loan. You should make on-time loan repayments if you want your bank to be more understanding the next time you ask for one.