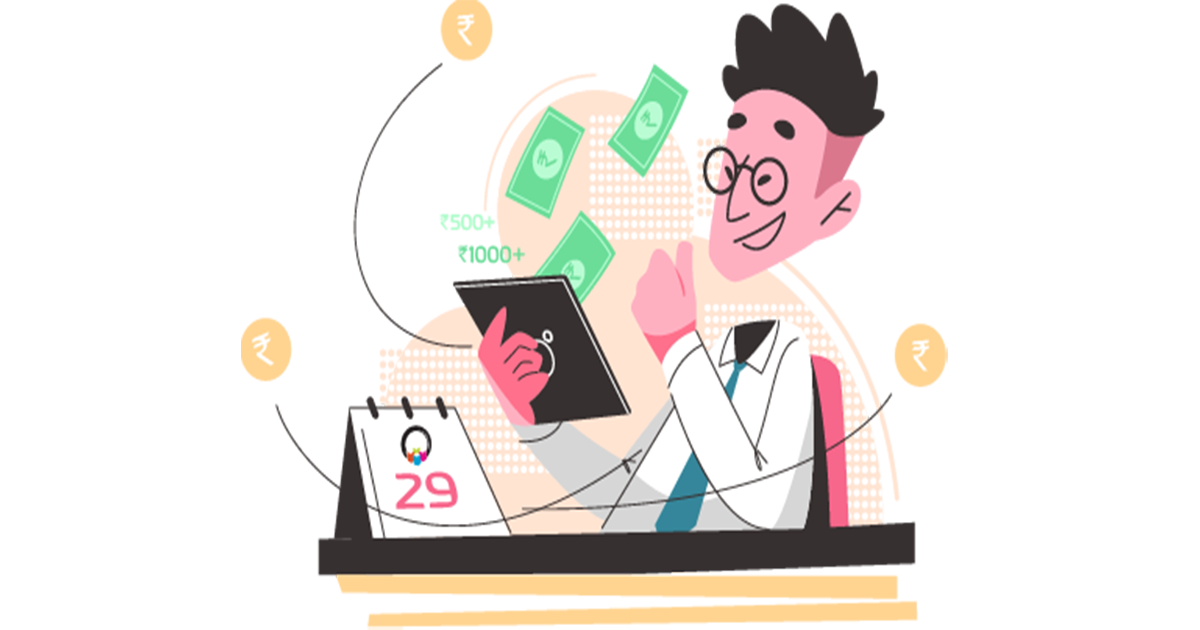 A personal loan for a salaried is a loan that a bank or other financial institution gives to you personally without requesting any kind of security or collateral in return and also known as an "Unsecured Loan." The amount obtained from a personal loan can be used for any legitimate purpose. Companies and organizations, however, are not permitted to apply for personal loans.
Any working person in need of financial aid should apply for a quick personal loan for salaried. We make sure that your changing demands are fulfilled with individualised repayment options thanks to our wide range of offerings.
What Eligibility is Required for Salary Employees Seeking a Personal Loan?
Check out personal loan eligibility for salaried people if you intend to take out a personal loan:
You must be an Indian national.
The person must be 21 years or above.
Profession should be that of a wage earner for a public or private sector organization.
Minimum monthly income must be 20,000 for the people living in Mumbai or Delhi. On the other hand, your monthly earnings should be at least Rs 20,000 if you are from any other Indian city.
Minimum Credit Score: For salaried individuals, a credit score of 750 is required to qualify for a personal loan.
Work Experience: A minimum of one year of experience is must for a salaried individual. Additionally, the borrower must have spent at least six months working at the current job.
Documentation Needed for a Personal Loan for Salaried Employees
The aforementioned supporting documentation is required for a personal loan for salaried employees. Although it may differ from loan to lender, most lenders have similar documentation requirements.
Application: A personal loan application form that has been properly completed and signed, together with two recent passport-sized photos.
A copy of a passport, an Aadhar card, a voter ID card, or a driver's license serves as identification.
Residence documentation options include a copy of a passport, current utility bills, or a ration card.
Your most recent six-month or three-month passbook. The latest salary slips or a current-dated salary certificate combined with the most recent Form 16 are required.
Benefits of a Personal Loan for Salaried:
1. Process for Documentation That is Easy
With our short salaried personal loan application process, expect little to no paperwork? The entire process of applying for a salaried personal loan online is paperless, and all you need to do to get started is upload a soft copy of the required documentation.
You may also read this: Personal loan for self employed
2. Good Interest Rates
Take advantage of financial services' best salaried personal loans with affordable rates. These alluring interest rates are uniquely tailored to you based on your need and ability to repay.
3. Rapid Processing and Disbursement
The loan amount is immediately approved and promptly disbursed to your bank account based on the information you provided and your eligibility.
4. The Adaptability of Goal
A personal loan for salaried can be used for a variety of things, including a family wedding loan, home renovations, paying off past debt, funding children's education, purchasing a cell phone, taking a vacation, or in the event of a medical emergency.
5. Quick and Simple Fund Access
A personal loan for salary would provide you with quick access to funds when you need them. As is the case with conventional bank loans, you don't need to be concerned about wasting valuable time waiting in lines. After completing the application form, you will quickly learn your loan credit limit during the application procedure. Your paperwork is also approved quickly. Your loan is immediately disbursed to your bank account after that is completed.
6. Loan Repayment Options
Even paying back your personal loan if you are salaried is simple. After choosing your repayment period, you can pay back your loan in convenient EMIs. When selecting the date for your monthly EMI instalment, make sure you have enough money on hand when the payment is due. You have the option of repaying your loan in 15 months or just 3 months. Simply make sure you have enough funds in your bank account as your repayment deadline approaches because missing an EMI payment might harm your credit score.
You may also read this: Instalment loans
What are the Characteristics of Personal Loans for Salaried?
The personal loan for salaried individuals has many features. This implies that you save time by skipping the lengthy procedures needed to approve your loan. Our specially crafted personal loan for salaried people is a practical yet cost-effective financial option that helps you to satisfy your urgent financial demands.
1. Various Purpose Loans
Personal loans from Fullerton India can be used for any type of financial need, including debt reduction, home improvement, education, travel, and other expenses.
2. No Collateral is Necessary
In order to reduce financial stress, personal loans for salaried people are not subject to the necessity of collateral or co-guarantor approval.
3. Little Paperwork
Applying for a personal loan up to Rs 2 lakhs with minimal paperwork and a rapid loan approval process will help you meet your financial needs.
4. Adjustable Tenure
When you qualify for a personal loan, pick a tenure that gives you the freedom of easy monthly installment repayment over a period of 3 to 15 months. A personal loan for salaried individuals is intended to assist you in achieving both your short- and long-term objectives.
Ways to Qualify for a Personal Loan for Salaried Employees:
The tips that follow will assist salaried workers to be approved for a personal loan.
1. Maintain a Respectable Credit Rating
The process of approving a personal loan heavily depends on your credit score. To determine credit ratings, financial organisations look at credit and repayment histories, debt-to-income ratios, and credit utilization. The likelihood of a loan being approved more quickly increases as the number rises. Therefore, a credit score of 750 or more is excellent.
2. Declare All Sources of Income
The greatest solution here is a personal loan for a medical emergency. However, difficulties may arise during the loan approval process if the monthly income is insufficient and does not meet the qualifying requirements established by financial institutions.
The ideal scenario would be to disclose all sources of income when applying for a personal loan and to provide supporting documentation.
3. Maintain a Modest Debt to Income Ratio
A personal finance indicator called the debt-to-income (DTI) ratio compares a borrower's available debt to his or her total income. A borrower's creditworthiness is reflected in his or her DTI ratio, which raises the likelihood of quicker loan approval.
Wrap Up
Whatever your financial requirements, if you're short on cash, a personal loan for salaried employees can help you meet them. Remember, before applying for a personal loan for salaried employees, applicants must verify their eligibility and meet the necessary documentation requirements.
The amount of a personal loan for salaried borrowers will vary depending on their income, the company they work for, and the length of time they have been employed. In addition to our creditworthiness, the lender will investigate whether you have ever taken out another type of loan!