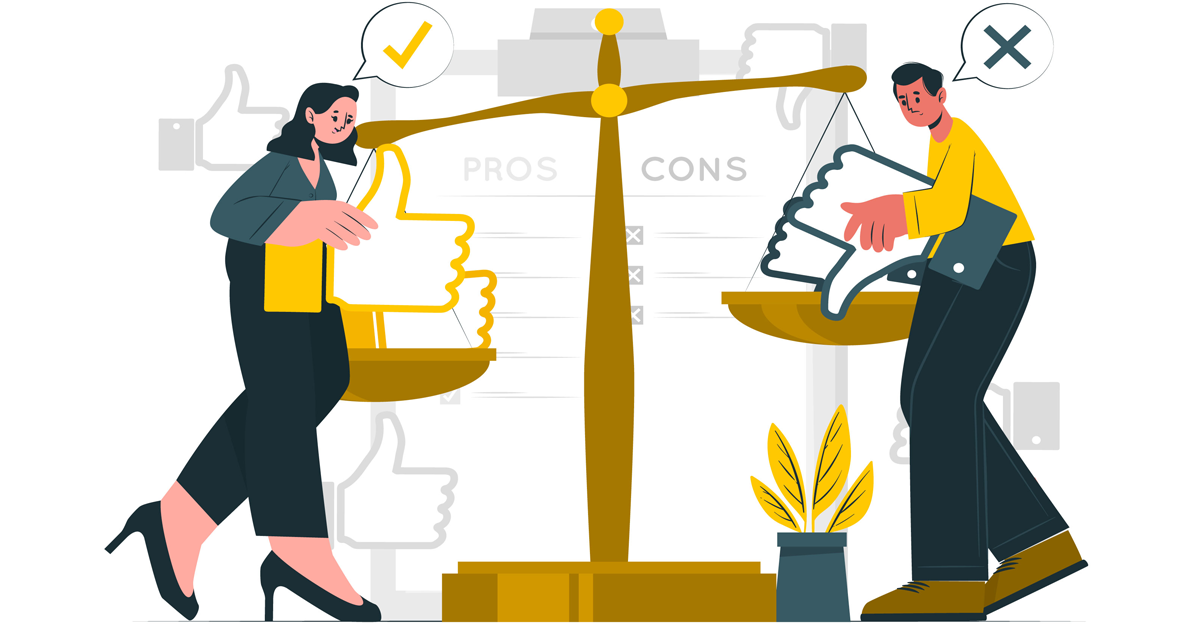 Unsecured loans can be obtained without putting up any kind of security. In this type of loan, the lender be it private or banks offer a loan to the borrower on the basis of their creditworthiness. As a result, having excellent credit is necessary to get approved for an unsecured loan. Unsecured loans allow borrowers to obtain credit based only on their strong credit history, without having to put up any type of collateral like a home or car. The main examples of unsecured loans are credit cards and personal loans.
Collateral is essential to the loan approval process since it serves as security for the lender. Majorly banks, credit unions, and other financial institutions can become a lender of unsecured loans. The process is comparatively routine. It entails outlining the loan's conditions, forms, document authentication, and loan extension. However, a person's ability to repay an unsecured loan depends largely on their creditworthiness. It is always recommended to analyse pros and cons of unsecured loans prior to applying.
What Varieties of Unsecured Loans are There?
1. Revolving Loan
A revolving loan operates on a cycle of borrowing, paying it back, and borrowing again. The bank sets a maximum credit limit in advance. Depending on your needs, you can decide whether to use the entire credit limit or only a portion of it. The credit limit is reinstated after you have paid off your credit obligations.
2. Term Loan
A Term Loan is a fantastic way to have money on hand when you need a large sum of money. Usually, a fixed interest rate is offered on this loan. You can repay the loan in equal monthly instalments over a specified time period. The "Term Loan" is basically can be very beneficial when you plan to invest in fixed assets that require heavy investment.
3. Consolidate Loan
Your debts may develop excessively when you are experiencing financial difficulties. This may make it difficult for you to make your payments, especially with the escalating interest. A combined loan might be of the highest assistance in this situation. With the help of this loan, you can pay off your debt accumulation and greatly shorten your payment period.
What Do I Need to Submit an Unsecured Loan Application?
There are a lot of documents that you might need to give a lender when you apply for a loan. Before you apply for the loan, it is advantageous if you have access to all of these documents. You won't have to look for them because this method provides you with them. You must complete the loan application before moving on to the next stage. You always have the option to submit an application, regardless of the loan type or lender.
You must present identification documentation. Lenders need proof that borrowers are who they say they are. A legitimate photo ID card, like a driver's licence, state ID, or military ID, should usually be sufficient. The lender can ask for proof of income before accepting the loan application. To prove that you have the funds to repay the loan, you can also be required to submit bank statements.
What are the Benefits of Unsecured Loans?
When deciding whether to avail of a personal loan, there are several pros and cons of unsecured loans to take into account. Anyone can get an unsecured loan, but you have to be eligible for one. The credit score is one of the major criteria to avail of such types of loans. Here are some cons of unsecured loans that you should know about unsecured loans.
An unsecured loan does not require collateral, so there is no need for you to worry about doing so. On the same day, an application can be submitted for an unsecured loan. Unsecured loans are excellent for people who lack any kind of collateral. They are beneficial for people who might not have the best credit as well.
Unsecured loans have the added benefit that, in the worst-case situation, the outstanding sum is eliminated if you declare bankruptcy. But ethically, you should not keep this in mind if planning to avail of an unsecured loan. This qualifies as fraud and forgery. Activity. A personal loan might be discharged in a different manner by an unsecured loan.
No risk to your property: Unsecured loans don't require you to put up any type of security or personal property that the lender could seize in the event of a default. You can avoid putting your personal stuff at risk because of this.
Alternatives for those with bad or no credit: Unsecured loans are a great option for those with bad or no credit. Some lenders could have more flexible credit standards, making it possible for borrowers with a variety of credit scores to obtain an unsecured loan.
Less paperwork required: Because there is no collateral associated with unsecured loans, the application process is simpler. The unsecured loan can be obtained very easily and quickly. Even better, you might be able to submit an application online while lounging at home.
The Cons of Unsecured Loans
The fact that many unsecured loans have high-interest rates is one of their main drawbacks. The rate of interest on an unsecured loan is higher when compared to secured loans. A higher interest rate results from a lower credit score. When they grant you unsecured loans, lenders assume a higher level of risk. The lender assumes more risk the lower your credit score is. In the event that your credit score is low, they are less inclined to assume that risk.
You might not be able to obtain an unsecured loan in the quantity you require or desire because unsecured loans are only available in a certain amount. You would need to pay off the first loan and then get a new loan at a better rate. Since an unsecured loan is still a loan, you are increasing your debt load.
In the event of a default, your lender could pursue you. A lender may still be able to put a lien on your assets to ensure repayment even if a personal loan isn't secured by a specific item of personal property. A lender must file a lawsuit against you in order to secure a lien. You can be required to pay court expenses and attorney fees in addition to the initial loan amount you borrowed and late fees.
The loans are for modest sums. Unsecured loans are advantageous for borrowers, but they might provide a danger to lenders. This is the reason why a smaller loan amount is offered. The primary cause of risk is the possibility of no collateral involvement. Having the money returned is preferable. There are few cons of having an unsecured loan which are listed below.
You may also read this: Loan default stop me from getting a loan in future
The Eligibility Requirements May Be Difficult
Since the borrowers are not required to provide any security, these loans are quite dangerous for the lenders. In unsecured loans, lenders maintain stringent eligibility requirements, requiring that borrowers have outstanding credit scores and no other obligations in order to offset the amount of risk.
1. Less Money is Borrowed
Financial institutions give lesser loan amounts than they would for secured loans since they must ensure that the loan amount is repaid because there is no collateral.
2. Increasing Interest Rates
The interest rates on these loans are greater than they would be on a secured loan because they are unsecured loans.
3. Reduced Tenure
Loans without collateral may have a maximum period of five years. This means that even if you choose the longest term available, the monthly EMI would be higher if your loan amount is on the higher side.
Conclusion
When choosing between unsecured loans, there are a few other factors you should consider. Along with knowing the benefits and drawbacks of unsecured loans, you also need to be aware of the type of loan you intend to apply for. The eligibility requirements for a loan you are interested in should also be known to you. Additionally, you should be aware of any applicable fees or penalties for making early repayment on the loan.
Now you must be clear about the pros and cons of unsecured loans, and this will surely help you analyse whether you need this type of loan or not! The loan can then be used to pay for a number of costs, such as outstanding medical bills or house improvements. However, unsecured personal loans can also be dangerous, and you could have to accept a higher interest rate as a result. Try not to focus solely on the benefits of obtaining a personal loan. Instead, think of what you could lose. Hope you have learnt about the pros and cons of unsecured loans and this will help you to avail a loan in future.