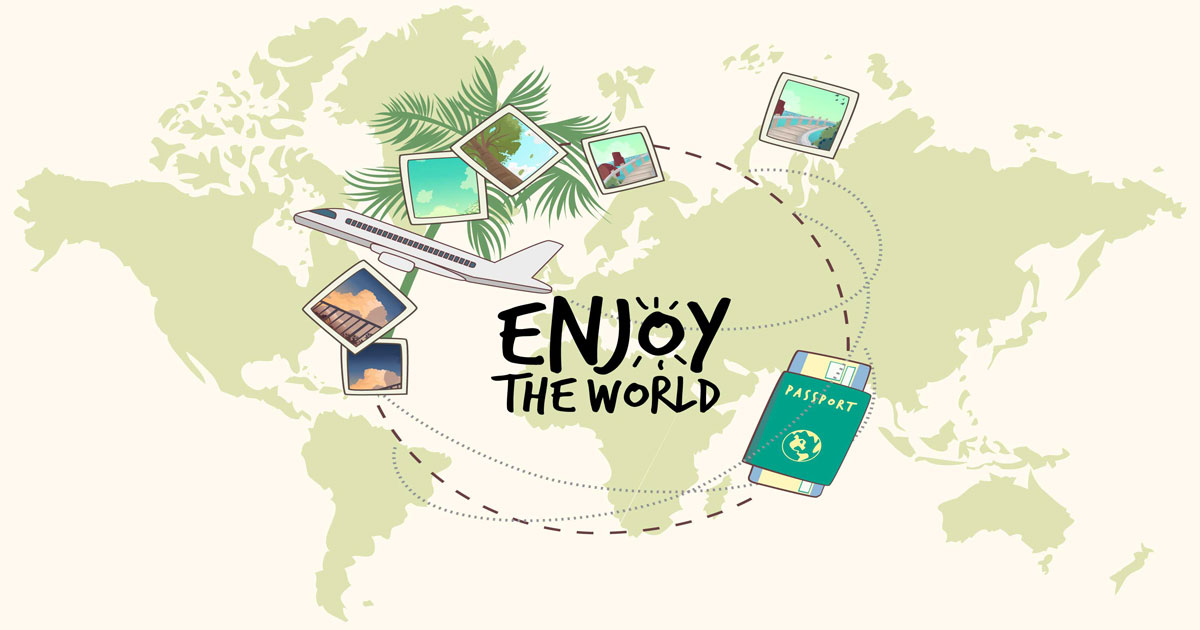 Not only is gift giving and celebrating special occasions on holidays an integral part of many people's culture, but it can also be expensive. From long shopping lists to decorating for celebrations, your expenses may seem never-ending. What if you don't have enough cash on hand? Fortunately, personal loans are here to cover your holiday spending needs so that you can enjoy wonderful festivities without worrying about the cost.
Holiday time is often associated with overspending, but it doesn't have to be that way. With proper planning, a personal loan can help you spread the cost of gift shopping, travel expenses, and even decorations without putting a strain on your budget. So, what are some of the best ways to spend a holiday with a personal loan? Have a look!
You may also read this: Apply for a special occasion loan
8 Ways to Spend Holiday with a Personal Loan
1. First Things First, Plan
No matter what you do, having a plan is paramount. Before you start spending your money, ask yourself what you will be spending on and how you plan to repay it. It's important to think ahead as it helps in ensuring you spend your money wisely. Do you want to spend it on a lavish vacation, or on something more fun?
Setting a plan and understanding good ways to spend your loan will help you spend responsibly and prevent unnecessary financial strain. Make sure to also consider how much you can afford in repayments. With a realistic plan, you are sure to spend within your means and avoid potential debt problems in the future. With careful planning, spending your loan on the holidays can be stress-free and full of joy.
2. Create a Budget
Taking the time to devise a budget before you spend your cash can be immensely useful in helping trim those holiday expenses. Knowing where your money is going and adhering to the plan is essential. Think carefully about what you can afford, making sure the repayment schedule works for you. Your budget should include all expected costs for the trip, such as accommodations, transportation, and meals. Ensure all extras, such as food and travel expenses, are accounted for.
3. Stick to Budget Set
To ensure that you stay within your budget and possibly have extra cash, cut down on unnecessary costs. Doing so will ensure that you adhere to the plan you set forth while also allowing yourself some wiggle room. A personal loan will cover all the travel costs for your holidays and any gifts you wish to buy.
With a personal loan, you have peace of mind knowing that there will be enough funds for your trip without getting into your savings account. One of the major perks of personal loans is that they offer incredibly low interest rates along with flexible repayment periods ranging from three to fifteen months.
Furthermore, personal loans are relatively easy and stress-free to apply for, making them an ideal option for people who need money quickly or have limited budgets. So why not spend your upcoming holiday with a personal loan?
4. Explore New City
Going for a holiday in another city is always exciting, and with a personal loan, you can make it happen without putting too much stress on your wallet. With the funds from your loan, you can purchase airline tickets for yourself and your family and take care of other small expenses. Besides, you can decide to go sightseeing or visit the different attractions available. This is all achievable with a personal loan.
5. Give Yourself a Retreat
Escaping from all the hustle and bustle of everyday life is truly refreshing. If you are looking for the best way to spend that holiday you've been looking forward to, then a small spa retreat won't hurt, and a personal loan grants you all your wishes. With convenient repayment terms, there's no reason not to treat yourself and your family to some much-needed time away.
So don't let finances stop you from taking a break. Use a personal loan to spend your holiday in style. You can enjoy an unforgettable spa weekend getaway and explore new places with the right loan. Since a personal loan isn't tied to a specific use, you have the right to use it as you wish.
6. Go on an Adventure
Another great way to spend your holiday with a personal loan is to go on an adventure. You can explore the outdoors by going bungee jumping or even water rafting. All these activities will take your breath away and help you spend quality time outdoors. With a personal loan, you can easily finance the cost of transportation, meals, and other expenses that come with an adventurous outing.
7. Go Shopping
Shopping is enjoyable, especially during the holiday season when deals are seemingly everywhere. But with prices increasing year over year, it can be challenging to keep up. Luckily, with a personal loan at hand, you are sure to make your shopping experience fun. The good thing about personal loans is that they are instantly approved, so you won't have to wait days to receive your money. If you need cash immediately, get a personal loan and go on your shopping spree without worrying about draining all your savings.
8. Spend but Don't Overspend
Although you can use this loan however you wish, don't squander your funds. Remember, you have to repay it. So, try not to spend it frivolously simply because it is now available. If part of the loan remains unused after spending, consider using it to make an early repayment and decrease your monthly installments.
If you overspend, the debt accrued can be overwhelming. If possible, try to spend within your means and ensure that your spending is in accordance with the plan. Don't be tempted to buy everything you see. Many people are affected by impulse buying, so try to be mindful of how much you spend.
Achieving financial success is attainable with smart money management. Crafting a budget to track your expenditures can help you make the most of every penny and know where each rupee is being spent. This way, you will not spend your loan simply because it is a holiday.
Remember, after that holiday, you return to your everyday hustles, and you don't want the stress of loan repayment to greet you. That's why it is ideal that you use the funds responsibly and plan how to repay them before applying.
Should I Spend a Holiday with a Personal Loan?
The decision to finance a vacation with a personal loan is entirely dependent on your personal financial situation. Getting this type of loan can be advantageous for managing expenses like travel costs, but it is essential to know all its implications and understand what you are signing up for before making any decisions.
For starters, taking out a loan to cover holiday expenses may add more debt than you already have, which could affect your credit score. Plus, it is essential to remember that borrowing money also comes with interest charges. Before taking out a personal loan for the trip of your dreams, make sure that you calculate the total cost, including any associated fees or interest payments, so that there are no surprises.
When taking out a loan, you must take into consideration not only the financial implications but also practical factors. For example, if you're planning on going for a long time, keep track of when to start repaying because late or missed payments can hurt your credit score.
Ultimately, deciding whether to take out a personal loan for holiday expenses depends on your financial capabilities. Consider both the total cost of the trip and how long you will need to pay off the loan before booking anything. Additionally, explore all possible personal loan options to get maximum value for what you're paying for.
Through thoughtful consideration and preparation, you can make a wise decision as to whether or not a personal loan is the best option for your vacation funding. Regardless of how much fun you have while on vacation, remember that eventually this loan will have to be paid back.
You may also read this: Personal loan for honeymoon expenses
Spend Your Loan Responsibly
The holidays are the perfect opportunity to show love to those you care about. But do not get into debt. Instead of buying presents that could be too costly for your budget this season, why not give them something with a little extra thought and love? Homemade gifts such as cooking a good meal or crafting artwork can make any occasion feel special without necessarily buying expensive presents. There are endless ways to surprise those you cherish during this festive season while keeping your finances in check.
Bear in mind that taking out a loan for the holidays can hurt your credit score. Moreover, high interest rates could make it more challenging to get out of debt after missing a payment. To protect yourself from financial strain, use your imagination and creative spirit to create thoughtful gifts instead. This way, you can still show your loved ones how much they mean to you without accumulating too much debt.
To wrap it up, there are many ways to spend your holiday with a personal loan. Whether you're going on vacation or just treating yourself, you have many options. All in all, planning is the most vital element of a stress-free holiday. Create a budget and stick to it. Doing so will alleviate overspending and prevent you from buying unnecessary things. If, for any reason whatsoever, you feel that taking out a personal loan would be essential, make sure that all payments are made on time.