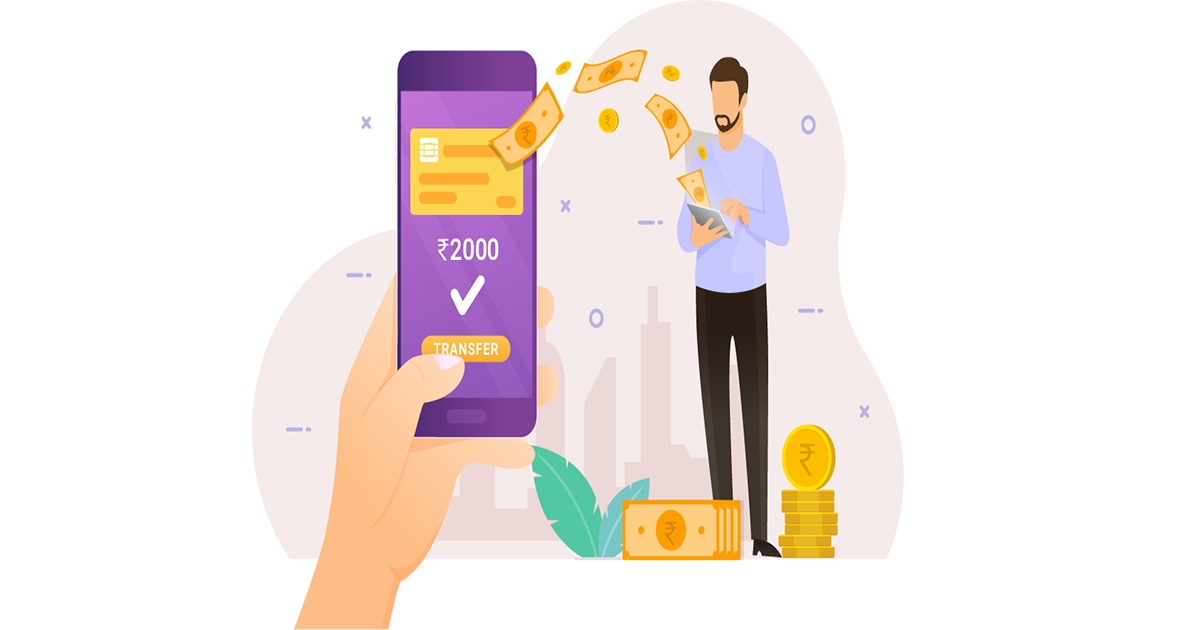 Getting a personal loan for bad credit can seem impossible. For sure, it's very tough to get one, especially since it is an unsecured loan that requires no collateral. The lender may find you a risky borrower. But that shouldn't make you lose hope. Like other financial products, borrowers of personal loans must provide documents of their income and have their credit checked. Banks and other lending institutions mostly prefer borrowers with a good record of paying bills on time and have multiple ways to repay the loan.
Acquiring a personal loan can be tricky with bad credit, but this blog post will reveal the tips and tricks to obtaining one. We'll also provide insight that may improve your chances of being approved. Keep reading to learn all the advice necessary for securing a cost-effective personal loan to sort out your financial woes.
What's a Bad Credit Score?
According to the major bureaus' credit score scales, any number below 580 is considered a poor credit rating. A person with such a score is known as a subprime borrower, and they're typically perceived as being riskier.
A bad score can prevent you from qualifying for various loans, like business loans or car loans. Besides, when an emergency strikes, you'll be left in a very tough situation since you have lower chances of getting approved for a personal loan. Due to that, it is ideal for you to improve your score so that you can easily get approved for a loan.
Normally, your credit score comprises several critical aspects, including your payment history, level of credit utilization, and the hard inquiries you have. Do not overlook these components if you want to maintain good standing with your creditors and an excellent rating.
Average Interest Rates Applicable to Personal Loans Based on Credit Score
If you have a good or excellent score, you can get a personal loan with an average interest rate of approximately 13 percent. But, if your credit is only 'average' or 'poor,' the interest rate will be much higher.
| Credit Score | Average Interest Rates | Credit Remark |
| --- | --- | --- |
| 720-850 | 10.73% to 12.50% | Excellent |
| 690–719 | 13.50% to 15.50% | Good |
| 630–689 | 17.80% to 19.90% | Average |
| 300–629 | 28.50% to 32% | Poor |
These are average rates. So, some borrowers may get lower rates for their loans.
Can You Avail a Personal Loan If You Have a Bad Credit?
Yes. You can avail of a personal loan even with a poor credit score. But it does come with caveats. You should show other means of repaying the loan and prove your capability to repay it on time.
Moreover, if you have a lower score, lenders usually charge higher interest rates for borrowers with a low credit score as they consider them high-risk applicants. Before signing off on any new loan terms, ensure you compare different lenders interest rates and research.
Remember that late or missed payments will negatively affect your credit report. If you are looking for ways to obtain a personal loan with your bad score, then check out the options below:
1. Rectify Any Mistakes on Your Credit Reports
Firstly, check your report for errors that could have been made. You never know; maybe your reports weren't updated correctly. You can access your credit report from CRISIL or ICRA, the two best credit bureaus in India. Each of these will be accompanied by a detailed account featuring your past payments and any potential discrepancies.
It's essential to periodically review your credit reports for any inaccuracies. These errors can significantly lower your credit score, so rectifying small problems as soon as possible is advisable. In case you get errors on your report, you can take steps to dispute those errors by filing a complaint with the credit bureaus.
After resolving the errors, you will have a clear picture of your score and can make decisions when seeking personal loans.
2. Apply for a Personal Loan with a Cosigner
If you have a low credit score or no credit history at all, getting someone with an excellent rating to cosign your loan is one sure way to give the lender assurance that your loan application will be accepted. You should choose a cosigner that has a good score.
By having a cosigner with good credit, lenders take on less risk, which makes it easier for you to get approved. Though this option has its pros, there are also some cons as well. A cosigner with excellent credit can increase your chances of getting a loan with favorable terms and rates, which is a major benefit.
You can secure a loan at a lower APR and repayment amount or get a low origination fee using a cosigner. Whether it's an auto loan, student debt, or home equity line of credit, having someone cosign for you may result in better interest rates and reduced origination fees. This means less risk for the lender.
When deciding who to choose for this important role, ensure that he/she has an excellent track record in terms of credit score history and income. You can use someone you trust, like a spouse, guardian, parent, or friend. This will increase the likelihood of your loan being approved.
Also, remember to inform them beforehand about the responsibilities of being a cosigner. Shouldering the burden of loan repayment must be taken seriously, regardless if it's for bad credit personal loans,debt consolidation loans, auto financing, or credit cards.
Try to set up an autopay when you use a cosigner to get a loan. This will help ensure that neither you nor your cosigner incurs any added fees in the future due to missed payment deadlines. When you take a cosigner for a loan, it's a huge responsibility that both of you should take seriously.
Therefore, ensure all payments are made on time so you and your cosigner can maintain your credit scores and avoid any potential damage to your financial standing.
Before you decide to take low credit score loans through a cosigner, do some research. Such loans have advantages and drawbacks; hence, make sure you are well-informed before applying.
3. Get an Unsecured Loan for Bad Credit
You can still get an unsecured loan with bad credit if other lenders reject your application. However, remember that you may get a loan at a higher interest rate than the secured loans because there's no collateral.
The popularity of unsecured personal loans has skyrocketed in recent years, which means personal loans are now easily available to those with bad credit. A personal loan for bad credit comes with an APR and loan amount that best suit your budget. Many online lenders offer this type of product. So, if you're having trouble accessing funds due to your poor credit score, it may be an option worth considering.
You will find many online lenders who offer such loans. So, if you happen to be struggling to secure loan funds due to your credit score, unsecured personal loans can be your ticket to getting the finances needed.
4. Get the Loan Using Collateral
If you have a poor score, you can still get a loan by providing collateral as a security. Collateral is an asset used to secure a loan, and when you default on payments, the provided security will be repossessed by the lender. The lenders usually have no qualms about giving loans when there's something tangible put forward as security for the loan.
You can offer your property as security, provided it's not mortgaged, but you must ensure the value of your property is higher than the loan amount requested. It also reduces interest rates since lenders are more willing to take on more risk with less reward. There are a lot of lenders out there who specialize in bad credit loans and can provide you with options for securing a loan using collateral.
But, a little research is what you should do to find the best lender who will offer better loan terms.
5. Show All Your Sources of Income
Most lenders allow you to include all sources of income when applying for a loan. These income sources can include child support, retirement, alimony, etc. Lenders prefer customers who can make repayments without difficulty, and they assess this using your income sources.
FAQs on Personal Loan for Bad Credit
Q1. What rates will I get on a bad credit loan?
Normally, the lender calculates the interest rates based on your income, loan amount, and repayment tenure. Besides, creditworthiness is also taken into consideration. Note that your credit score and history are two major factors determining the interest rate you get on a particular loan. However, only those with good credit can get low rates. If your credit is much lower, don't expect to get a low rate.
The interest rates for bad credit loans can vary between 3% and 36%, but there is a high chance they may increase over time. But, if you decide to improve your score before applying for a loan, the chances of loan approval are high.
Q2. What's a bad credit personal loan?
Certain lenders provide bad credit loans to those who didn't build their credit history. It can be difficult to get a loan if your credit score falls below 580, but luckily some lenders will grant funding to those with scores ranging from 580 to 600.
Each lender has an eligibility requirement you must meet for you to get approved for a loan. Therefore, ensure you meet the set criteria before you start applying for the loan. Remember, many hard inquiries can hurt your credit score. So, take the time to assess your credit score and make any necessary improvements before submitting that loan application.
Q3. What can cause low credit scores?
There are some activities we do that can hurt our credit scores. Below are some causes of a low score:
Not paying your bills completely.
Paying your debts late.
Too many hard inquiries from many lenders.
You have many debts that are unpaid.
Q4. Where to get a personal loan if you have bad credit?
Credit Unions: This is a great option to get a loan with a poor score. But to borrow from them, you must be a member first. Credit unions consider your history as a member when approving a personal loan. So, when you have a good history with the credit union, you will likely be approved for the loan.
Online lenders: Some online lenders provide loans to borrowers with bad scores. Apart from that, they will offer quick funding and ideas on how to improve your score.
Summing Up
That's all there is to obtaining a personal loan for bad credit. As you can see, it's possible to avail of a loan with bad credit. However, it can be challenging and expensive. You can use a cosigner with a good credit score, pledge collateral, or P2P lenders. With these ways, you can obtain a loan you've been looking forward to.
Furthermore, improve your credit score to get a loan without struggles. A higher credit score guarantees more favorable loan terms, like a lower APR and other associated costs.