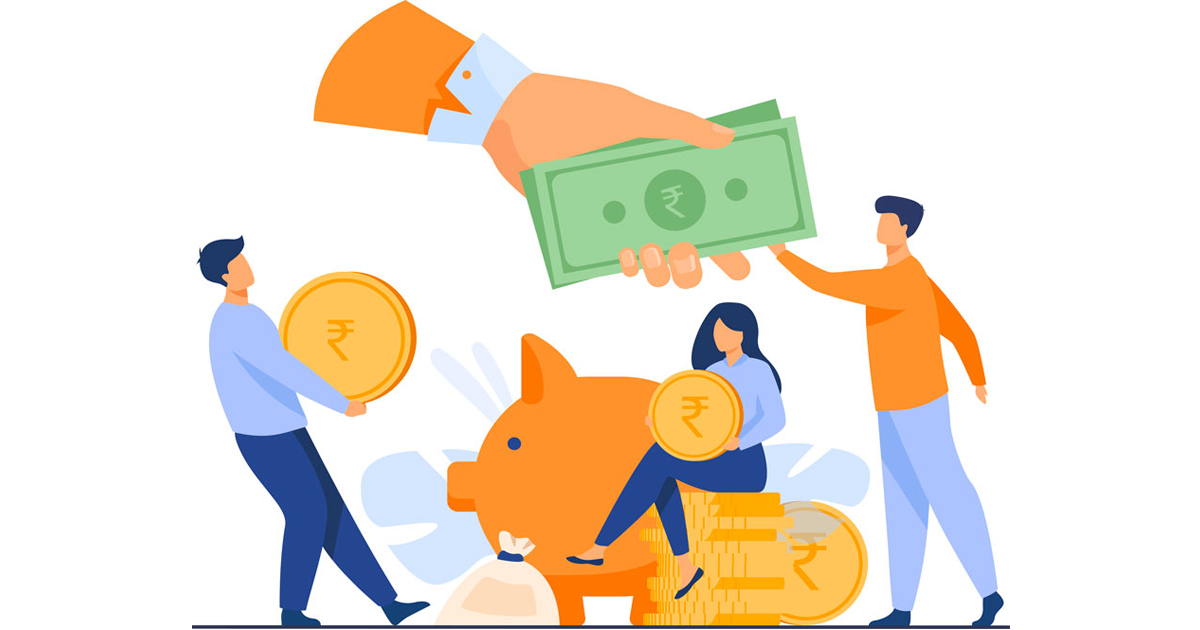 Many people who have their own business or earn an income from self-employment find themselves in a difficult position when it comes to borrowing money. There are a lot of obstacles that can make obtaining capital for your business difficult, and many people who want a loan might not be able to get one due to banks, the economy, or other factors. These problems exist because small businesses don't always have the collateral requirements that large companies do, so they often struggle to get funding even though they are operating just as well, if not better than their larger counterparts.
However, as a self-employed person, it's essential that you have some cash reserves on your desk at all times. Without any or enough funds on hand, it means that your business could fall apart or, even worse, cause financial devastation for yourself and your family! That's why it's crucial to start saving immediately and get yourself a personal loan.
A personal loan for self employed is an innovative financial tool that can help you overcome the barriers of low income and limited credit history to start and improve your small business. If you want to know how to get a personal loan for the self-employed, we have created a step-by-step guide to guide you from the consultation stage until the completion of your loan application.
Generally, when applying for a personal loan, you need to have a steady job or business. This can become a problem if you're self-employed. Nevertheless, the good news is that there are now many financing options available for self-employed people.
Eligibility for the Personal Loan for Self Employed Individuals:
Specified minimum income- You should meet a specified minimum income, which can vary according to location. The self-employed spouse must be earning at least a quarter of their spouse's earnings and is ineligible for a personal loan.
Proof of financial documents:
In addition to meeting the standards for the amount of money you need, there are also requirements for your financial documents. This will help you know if your business is in a stable position or not.
The self-employed people should have been in business for some time- You need to have been in business for at least two years to be eligible for a personal loan.
How Soon Can One Receive Funds from a Personal Loan?
The funds from the personal loan will be credited to your bank account as soon as one week after loan approval. If you are an existing customer, the funds will be credited to your bank account within five hours.
How to Apply for a Loan for Self-Employed?
You will have to complete a detailed loan application form and submit it. It's better that you fill out the application form and make a photocopy of it and keep it on your desk along with all the other forms that you will require for the loan process. Based on your needs, the required documents will be requested from you, and if needed, they can be sent by courier. After receiving these documents, a personal loan officer will verify these documents and then find out your eligibility based on your financial needs. Please note that there may be some processing time before you receive an approval letter.
Once you have successfully obtained the approval, you will be required to sign a set of documents as part of the loan approval process. The final approval letter will be issued to you by the bank once you sign all the required documents.
Is Collateral Needed to Get a Loan for Self Employed?
This is a common question asked by many self-employed people. Personal loans are not secured by any collateral. However, the bank may ask you to submit some other suitable security asset that can be surrendered in case you fail to repay your personal loan on time.
Why Get a Personal Loan If You Are Self-Employed?
Below is the list of benefits of securing a personal loan for the self employed:
Saving up for an existing business- Once you have secured the personal loan to start your new business, you can now use it to save money that you may need to build your business. This will ensure that there will be some funds available that you can use at any time to help your existing business survive.
The banks usually prefer clients who possess collateral as they are more reliable and able to repay their loans on time. This means that if your business falls down, you would want the bank to keep your collateral rather than keep it with you.
Benefits of Personal Loans to Self Employed People
Funds up to Rs. 45 lakhs- The personal loans offered by banks are usually funded up to Rs. 45 lakhs for self-employed individuals. These loans are available at interest rates between 7.99% to 14%, which is less than any other loan scheme.
Flexible repayment period- The personal loans for self-employed individuals can be repaid over a period of 5 years to 10 years, depending upon the repayment capacity of the borrower.
Low-interest rates- The very low-interest rates offered by banks for personal loans to self- employed people (compared to other people) make it worth looking into if your lifestyle standards are also ready to adapt for future needs.
In most cases, the banks are willing to pitch their credit officers and help you decide which personal loan product package would work best for you and then go ahead with the loan approval process.
Easy Application and Flexible Terms- The self-employed loans have been designed for the self-employed. These loans give a simple application process and flexible terms that match the needs of people who already earn their money from a number of different sources.
Personal loans also offer competitive interest rates as they are unsecured loans available at competitive rates without any type of collateral required (if you pay back on time).
Flexible Repayment Schedule- The self-employed are free to apply for a personal loan for all the necessary reasons, such as a home renovation, business expansion, or educational costs. This can help to achieve their individual goals by having a flexible personal loan payment schedule in place. The personal loan can be repaid over defined dates and be repaid in full whenever you want to pay back the loan.
Guaranteed Approval- Many lenders will offer guaranteed approval to self-employed borrowers. It is a risk factor for lenders, but they can help you get approved for your personal loans if you have collateral that can be repossessed or sold off in case of loan default.
No Collateral Required- The self-employed may have very little in terms of tangible assets, and this is why many banks offer unsecured loans for businesses, as these individuals may lack collateral but are shown to have good reasons why they need a loan.
Highest Credit Score- Most self-employed people are known to have a high credit score. They can easily get approved for a personal loan and will not be required to meet any type of financial requirement. These individuals can even improve their credit scores by making their payments on time.
Fast Approval- The self-employed will usually be given a quick approval for their personal loan as they do not have collateral or enough work history to examine. They also have more flexibility in terms of applying for a loan, which is known as a debt consolidation loan.
Is Getting a Personal Loan for Self Employed Very Hard?

In the current scenario, getting a personal loan is difficult, especially if you are self-employed; this is one of the reasons why many people are scared of making use of this facility. However, there are ways in which you can get sponsored for a personal loan in spite of being self- employed. The following steps will help you get your personal loan approved regardless of your situation:
Put out your Request for Personal Loans Properly- Many people can't afford to wait until they feel desperate or close to going bankrupt before they start looking for a way to pay back the money that they owe. However, this is not an appropriate way to apply for a personal loan- instead of going in at a time when you really need money, start applying for the loan at least a month before you need it. This can help you get a better rate and also will attract interested lenders not only from your country but also from overseas.
Research Different Lenders
There are many personal loans available for self employed with all kinds of features associated with them. While more advanced features and lower interest rates may sound good to you, these features also mean that lenders can have much higher requirements than you have to meet in order to be eligible for the loan. You need to go through different lenders and compare the number of requirements that you have to meet as a borrower.
Loan Application
Once you have finalized which lender has the most suitable personal loan application for your needs, prepare documents and other items that will be required. While it is true that many lenders are no longer asking for collateral, there are still some who may require one. You will also need to provide proof of income for the past 12 months and may also be required to provide a detailed breakdown of your monthly expenditure. Other additional requirements can include employment letters, proof of business ownership or experience, and anything else to do with your credit profile, such as an online credit check.
Loan Approval
Once you have submitted your application for a personal loan, many lenders will notify you within a short time. If not, then it is likely that you have been unsuccessful in your application and need to put more effort into improving the chances of being approved. It can also mean that you need to find more criteria to meet before you can be eligible for the loan, and this will help you get a better chance of receiving personal loan approval.
Apply Again
Many people who are denied a personal loan the first time could well apply again simply because they have changed their circumstances or want something more from the lender. This is a good strategy because you can improve your chances of being approved and make sure that you get a personalised loan application the second time around.
Personal Loan Repayment
Once you have been approved for a personal loan, it is important to keep copies of all correspondence between your lender and yourself. You need to make sure that you pay back the money on time for the personal loan to be considered a positive achievement.
Personal loan approval is not impossible if you are self-employed. There are lenders who can look past your lack of collateral and find ways in which they can help you meet the repayment schedule with ease. The advantages of having a personal loan are large and include a high credit rating, a flexible payment schedule, and lower interest rates.
You may also read this: Personal Loan for Wedding
Conclusion
Self-employed people can have a great time being involved in the same business they love, but many don't know how to get a personal loan. This article offers information on how to get approved.
Being self-employed is not all very bleak, and it will help a lot to have what you need. Without this help, you would have to work hard, in the long run, to pay for your bills. It is not the end of the world if you do not have this kind of money because you can get a personal loan easily. Look for the lenders that will be able to help you with a personal loan and get what you need. The advantage of having a personal loan is that you can have a high credit rating, a flexible payment schedule, and lower interest rates.
Taking out a personal loan for self employed can take time and research because there are many lenders available to choose from. You have to make sure that the lender is providing attractive features along with attractive rates that are low in comparison to other lenders. There could be some requirements associated with your application, so make sure that you check them all out before applying for the loan. Make sure you submit the required documents on time before your deadline expires.